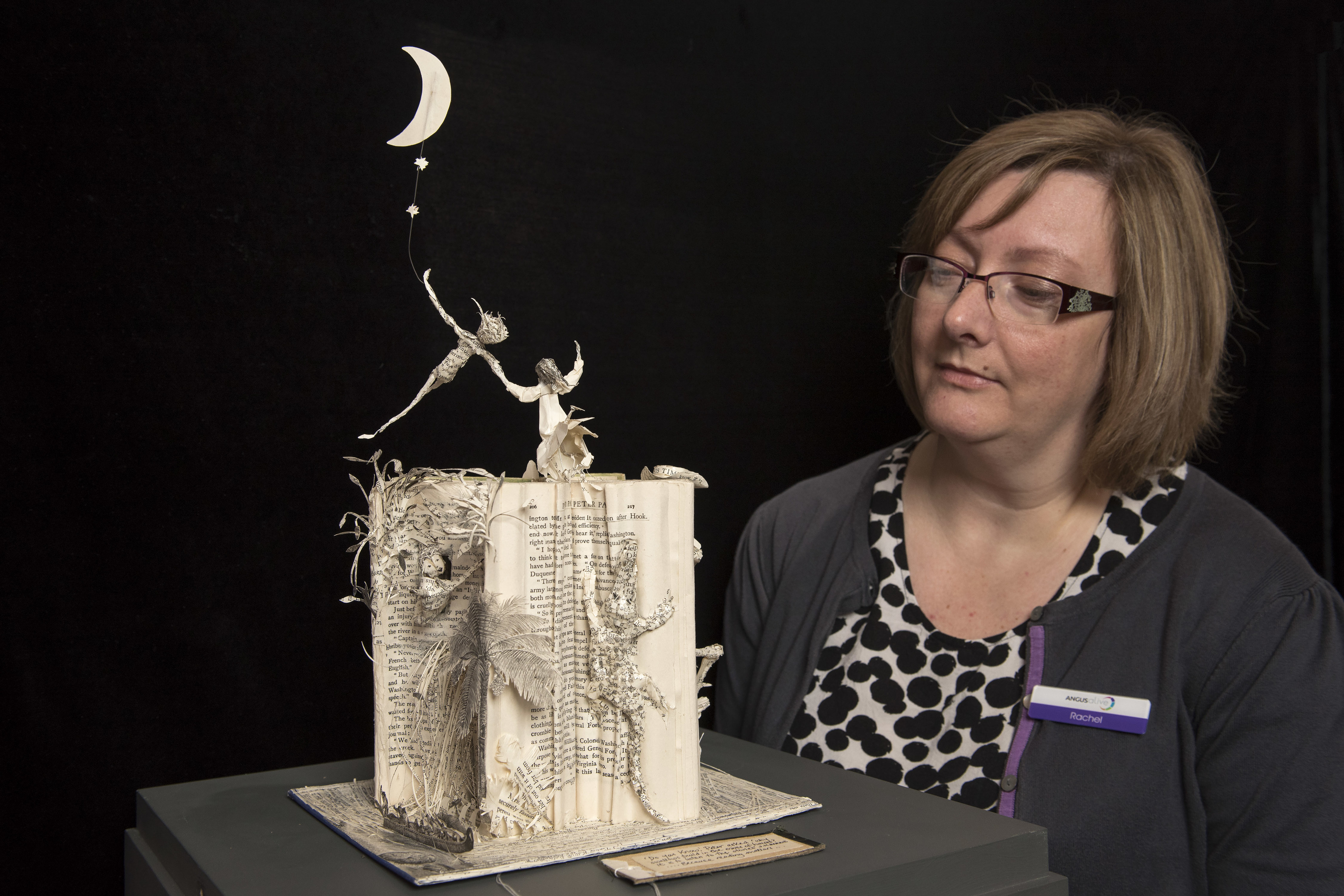 An Angus town will capture Scotland's imagination again this week as it prepares to launch its first art, food and literature festival.
Today marks 156 years since Peter Pan creator Sir JM Barrie was born in Kirriemuir, which was immortalised in his first novel, A Window in Thrums.
Culture and heritage charity the Saltire Society is 80 this year and its local branch has decided to mark Barrie's impact on the world with an "exciting programme of talent" at Thrums Up! – A Celebration of Inspiration on Saturday.
It has been more than a century since Peter Pan appeared in Barrie's novel The Little White Bird and stage play The Boy Who Wouldn't Grow Up – the first of thousands of books, plays, films, and works of art inspired by the character.
The free event will include visits from Saltire award winning writers Meaghan Delahunt and James Robertson, and BBC Scotland's poet in residence Rachel McCrum.
Mr Robertson, author of And the Land Lay Still, said he is "very pleased" to be involved.
"Scottish culture in all its forms is thriving not just in the cities but in communities of all shapes and sizes right across the country," he said.
"Kirriemuir, which happens to be just a few miles from my home, is one such place, and I don't doubt that the day will be full of surprises and delights."
Thrums, a Scots word for the ends of warp threads or scraps of waste threads, was the word Barrie affectionately used for his home town.
And an assortment of local artists, photographers and designers will feature accordingly, with guests also able to sample local food and drink.
Attendees at the Town Hall will be able to view the work of 16 locals including Jonathan Mitchell and Maureen Cosby, and sample the creations of bread maker and chocolatier Johanna from 88 Degrees, beer maker Colin McIlwrathe and Kim Cameron from Gin Bothy in Glen Isla.
The event, running from 10am to 7pm, is organised by the Angus branch of the Saltire Society as part of its anniversary programme.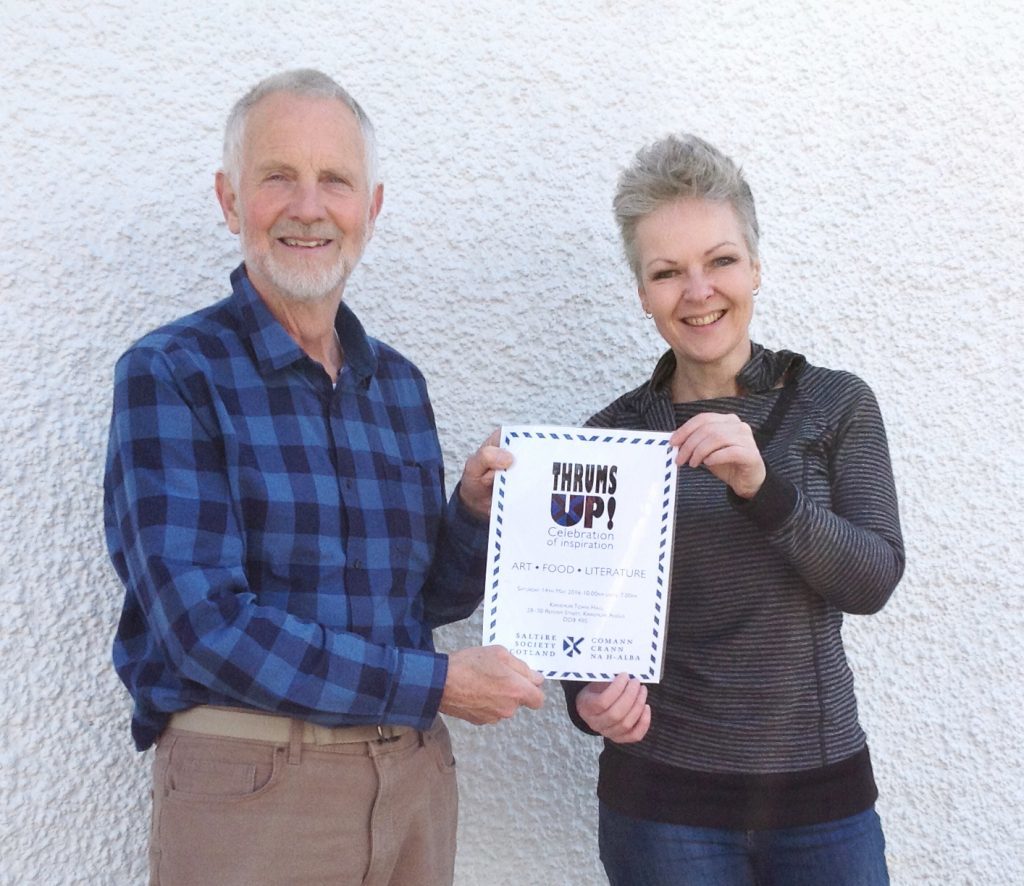 Committee member and Kirrie resident Andrew Lendrum said the event would celebrate "the wealth of cultural and culinary delights" his town has to offer.
He added: "The Saltire Society aims to support and promote creativity and I think this festival is a brilliant way to get  people from throughout central Scotland and the north east involved and to show them just how inspiring and creative Kirriemuir and its people can be.
"Thrums Up! is a great opportunity to see artists you admire, but there is a place too for the joyful serendipity of coming to an event where you  might just be surprised by a sight, a taste, or the spoken word."
Kirriemuir has seen a major boost to its tourism due to the recent Bonfest music festival celebrating former AC/DC singer Bon Scott.
A statue to the frontman, who died aged 33 and spent some of his childhood in the town, was unveiled before thousands of people on April 30, ahead of the music taking over.
Staff at the Gateway to the Glens Museum are giving visitors a rare opportunity to view the Peter Pan "book sculpture" until May 28, marking Barrie's birth.
The intricate paper sculpture was made by a mystery sculptor, commissioned by the Scottish Book Trust in 2012.
The same sculptor left a series of beautiful and anonymous works of art around Edinburgh in 2011, and the Pan sculpture is usually on display at the National Library of Scotland in the city.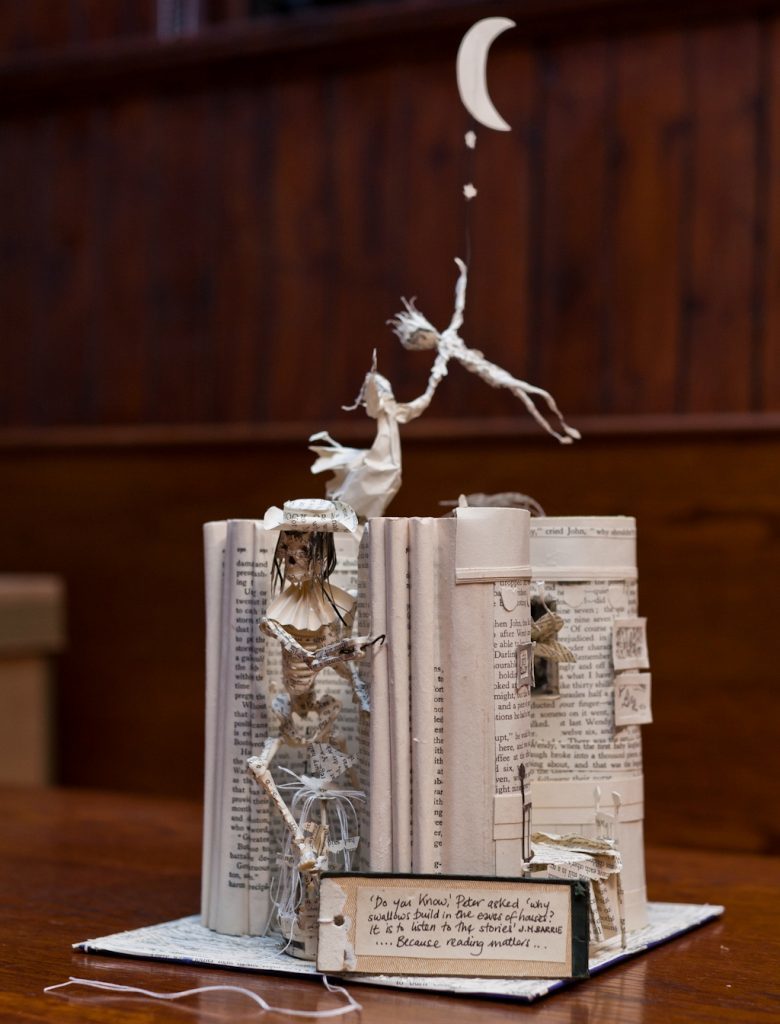 Museum officer Rachel Jackson said: "We are delighted to have arranged the loan of the Peter Pan book sculpture for the month of May so that visitors to Sir JM Barrie's home town can view the creation."
The museum at 32 High Street celebrates its 15th anniversary on May 18, and the loan has been organised as part of the Festival of Museums between May 13 and 15.