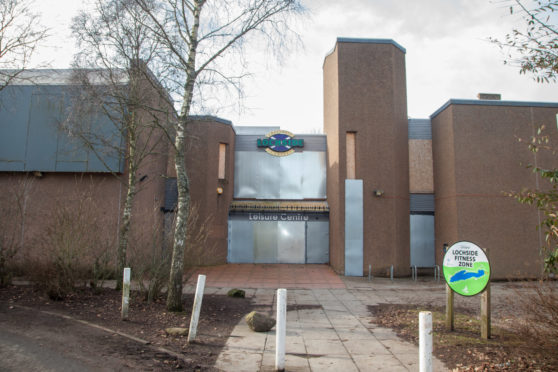 A final decision on the future of a disused Angus leisure centre might not be taken until late 2021 as costs surrounding the saga continue to escalate.
Having lost a Court of Session fight over the handling of the decision to knock down Lochside Leisure Centre in Forfar, Angus Council has set out the proposed plan for consulting with the community over what will happen to the 45-year-old building.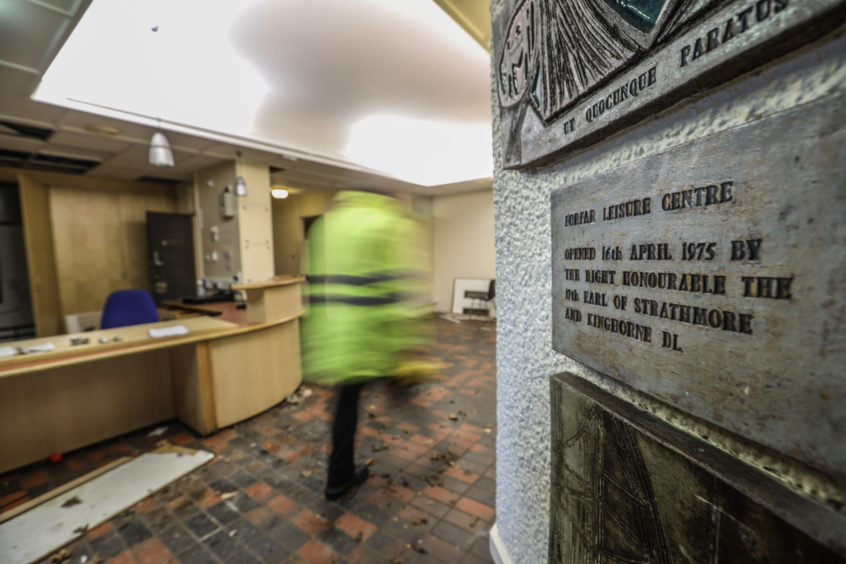 August's landmark Inner House ruling has designated the centre a common good asset and the requirements of the 2015 Community Empowerment Act will set the agenda for the two-phase local consultation.
Officials have also come up with a plan to progress an external probe into decision-making dating back to 2013 which triggered the court challenge by two town businessmen who wanted to see Lochside saved.
Housebuilder Mark Guild and hotelier Donald Stewart claimed victory after rejecting the council's view that Lochside was sinking and needed to be demolished, saying they believed it could continue to fulfil a community role for the next 30 years.
Deputy administration leader, Kirriemuir councillor Angus Macmillan Douglas said the independent review should be aimed at informing future decision-making and not as "some type of retribution."
The inquiry is likely to add a further £15,000 to the bill surrounding the saga, with the centre having already cost taxpayers around £1,000-a-week since its doors closed in early 2017.
If approved by councillors at a full meeting of the authority later this week, the community involvement would see an informal consultation get underway within weeks, at a cost of up to £5,000.
It includes plans for a December drop-in event at Forfar's Reid Hall.
The informal phase will include online voting over a range of possible options for the building's future, with a target date of mid-March for a report to be brought back to all councillors, detailing feedback.
Formal consultation under the requirements of the Community Empowerment (Scotland) Act will then follow, which may ultimately lead the authority back to court.
Infrastructure services director Ian Cochrane's report tells councillors: "Any decision to dispose of the former Lochside Leisure Centre whether by sale, lease or demolition and, in certain circumstances, to change its use may require the consent of the Court of Session or the Sheriff Court.
The formal consultation is scheduled to run for eight weeks from March next year, before feedback is collated and a decision taken by councillors around June.
If, however, elected members cannot agree on a final plan and an amendment to the proposal for Lochside is made that will trigger another two-month round of consultation.