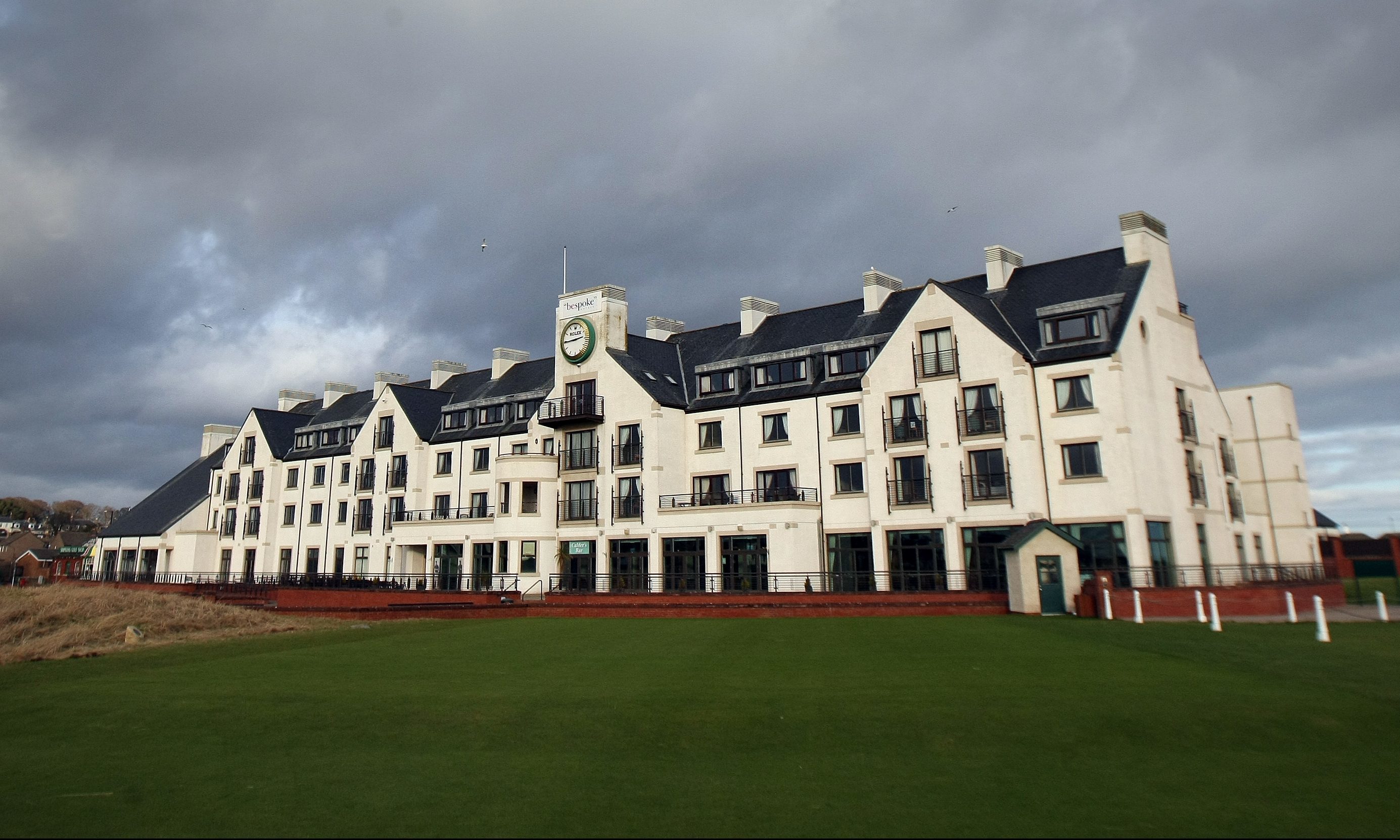 A multi-million golf centre extension in Carnoustie will provide a "lifeline" to struggling local clubs, it has been claimed.
Carnoustie Golf Links Management Committee Ltd general manager Graeme Duncan said the upgrade is not a threat to local clubs but is instead a "sustainable solution for the next 50 years".
Carnoustie Golf Club formally objected to the plans when they were first mooted over fears its approval could put its "very existence" in doubt after 173 years.
A group of hoteliers in the town also objected to the controversial proposals before they were unanimously waved through by councillors back in October.
Councillors will this week be asked to give their permission to CGLMC who want to borrow a near £3m loan from the Royal Bank of Scotland to fund the ambitious development which Mr Duncan claims "is not a threat" to the town's golf clubs.
Mr Duncan said: "In the last 20 years, three local golf clubs (Mercantile, New Taymouth and Dalhousie) have seen their buildings demolished.
"They still function as golf clubs, but with no premises of their own.
"The Caledonia, Carnoustie and Carnoustie Ladies still have their own buildings, but all have challenges every year to make ends meet.
"This is a common problem throughout Scotland and the rest of the UK. Golf clubs are good at coming up with innovative solutions, but the reality is that the world has changed and golf clubs struggle.
"This building will not create any further problems for the local clubs with premises.
"They are already battling indifferent members, the effect of breathalyser limits, competition from pubs showing sporting events, lack of play of fruit machines and so on.
"Instead the Golf Centre extension can supply them with a lifeline by providing a home for any local golf club who want to move in.
"It is not a threat to them, but a sustainable solution for the next 50 years."
The comments were contained in a report ahead of Thursday's meeting of the full Angus Council.
Carnoustie Golf Links belongs to Angus Council but is run by CGLMC Ltd which anticipates that the £2.95m required would be paid back to the bank over three-and-a-half years with no penalty for early repayment.
Mr Duncan's report said it did not seem right that people "will receive better facilities at St Andrews or Kingsbarns or Royal Troon than they do at Carnoustie" but the development will correct that.
The management committee plans to expand its business with a restaurant and bar overlooking the links.
The major expansion of the pro centre, which replaced the Carnoustie starter's box, will include a restaurant and balconies for players and visitors to enjoy commanding views of the course's opening and closing holes.
A cylindrical tower with conical roof will be one of the main features of the new building, which will include two wings with ground-floor caddy facilities and storage included below the new restaurant, bar, heritage area and viewing balconies.
The bar/restaurant and balcony would offer 230-degree views over the links and the North Sea.
The committee believes upgraded "support" facilities will help Carnoustie compete with other world-class golf venues for the Open and other competitions.