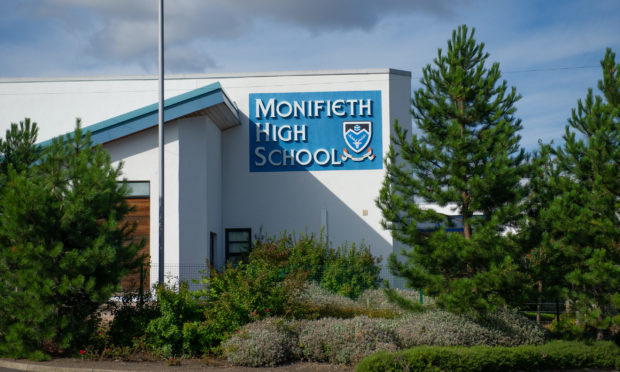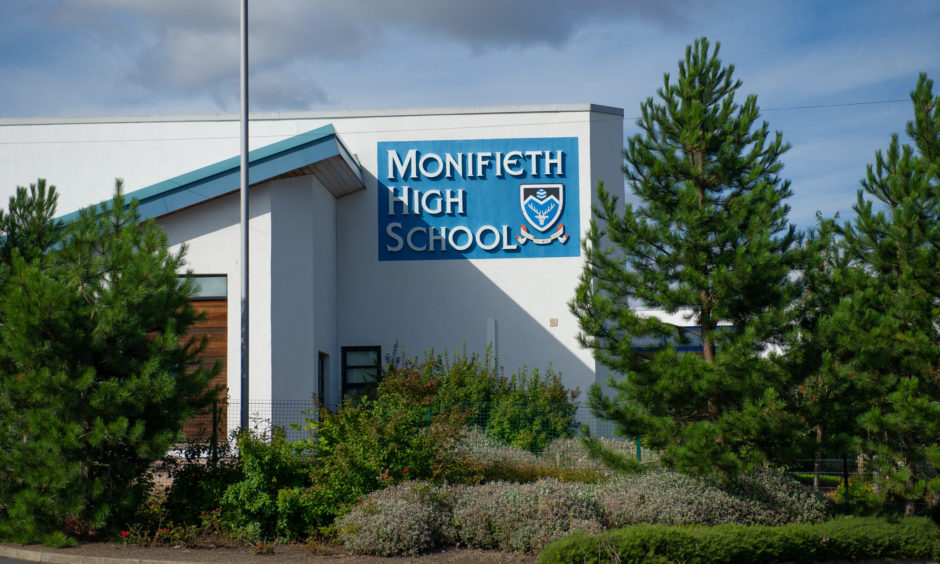 A £50million new Monifieth High School could be built by summer 2025.
The ambitious plan is Angus Council's top priority in the latest stage of revitalising its school estate and is set to enter a crucial phase as the authority awaits news on a bid for Scottish Government cash.
It follows last year's collapse of tri-council talks around the prospect of a 'super-campus' to serve youngsters from the Angus, Dundee and Perth and Kinross council areas.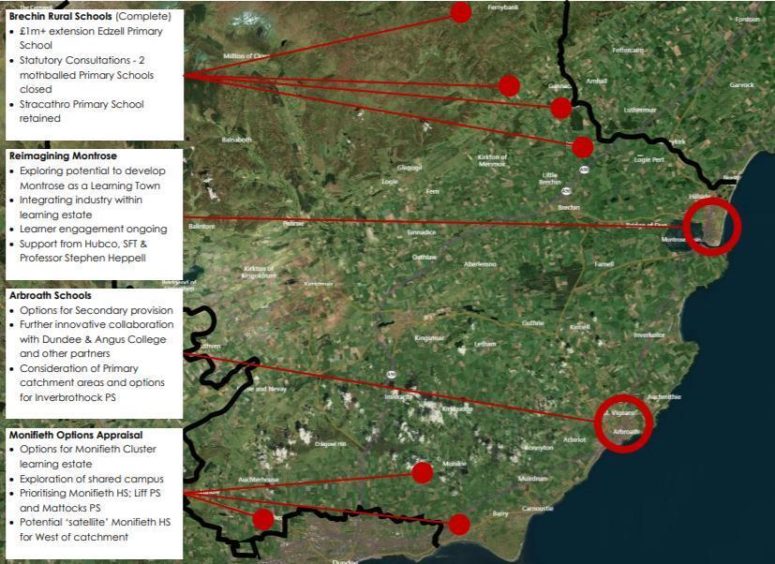 Angus councillors subsequently agreed to focus on a replacement Monifieth High, which is in poor condition and bulging beyond its 1,060 pupil capacity.
In April, education councillors agreed to cap the first-year intake to ease pressure on the secondary.
The option of refurbishing and expanding the existing school also remains under consideration but new detail around the replacement plan reveals the authority believes the restrictions of the current building will make that a less viable option.
This will be an exciting opportunity to look in depth at Monifieth and plan for the future years.

Angus children and learning convener Derek Wann.
The near-50-year-old building is riddled with problems including sagging ceilings, faulty windows and electrical systems which experts say are past their economic life.
It has been given a low level C-rating and officials have suggested it could take up to £5m to complete the required maintenance.
New school would take two years to build
Angus Council is targeting a delivery date of summer 2025 for the new 13,500 square metre school.
Feasibility and consultation studies are scheduled before outline design delivery in May next year.
Construction on the two-year build on the existing school site is earmarked to begin in June 2023.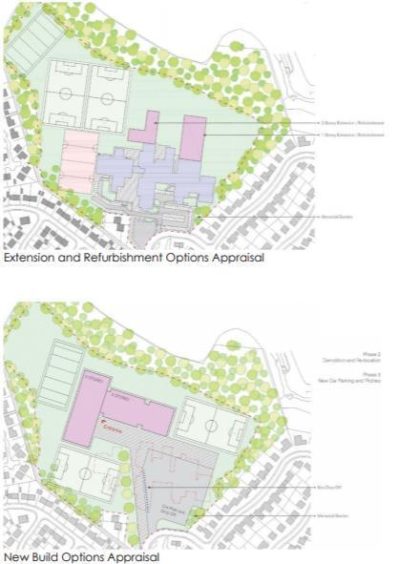 Improvements to Liff and Mattocks primary schools form part of the investment plan.
The council now expects a decision within weeks which could be pivotal to the capital funding of the multi-million pound initiative.
Detailed report due to go before councillors by Christmas
Support services manager Beth Reader will tell children and learning councillors next week: "Due to the circumstances presented by Covid-19, a decision was taken by Scottish Government to delay the announcement of the second phase of (school estate) projects to December 2020.
"In September, the Scottish Government wrote to all local authorities requesting an update on current learning estate strategies and confirmation of any priority projects to be put forward for consideration as part of phase two.
"A submission has now been made providing Scottish Government with a general update on the learning estate and identifying Monifieth High School as the priority project for consideration for funding.
"A decision is expected in December. A detailed report is being prepared for elected members for consideration before Christmas."
Angus children and learning convener, Councillor Derek Wann said: "This administration, myself as convener of children and learning, along with Angus Council have an ambitious 10 to 20-year school estates plan and the first project we will be working on is the Monifieth High School.
"I am looking forward to progressing ideas and further conversations with Scottish Futures Trust and other stakeholders.
"This will be an exciting opportunity to look in depth at Monifieth and plan for the future years, ensuring we bring the residents of Monifieth and the Sidlaws with us," said the Arbroath East and Lunan Conservative councillor.