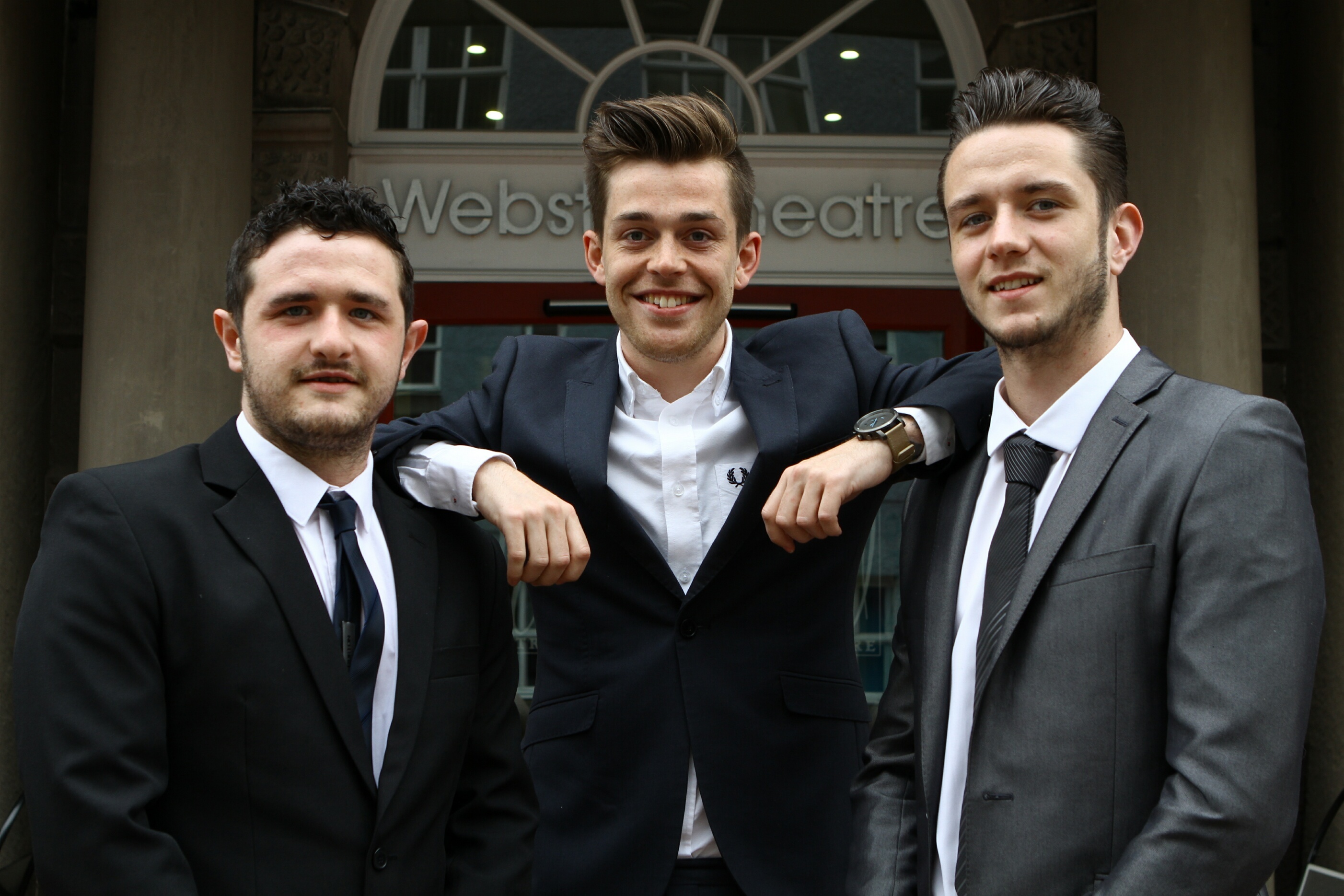 More than 70 prize-winning D&A College students were presented with honours at an Angus ceremony on Monday night.
Principal Grant Ritchie presented the awards at a ceremony in the Webster Theatre, Arbroath, where students were joined by 150 members of their family and friends.
One prize-winner who was held up as an exemplary student is Louise Pullar from Carnoustie, who swapped dance for sport after injury made it impossible for her to continue dancing.
Louise was 18 when she became a student in the college's Scottish School of Contemporary Dance at The Space.
The former Carnoustie High School pupil said: "I have loved to dance since I was three years old and was delighted to be accepted on the NC contemporary dance programme on leaving school in 2014.
"Unfortunately I have always had problems with my knees growing up and ended up with pain in my shins, and hips as well.
"The dance lecturers were amazing, full of encouragement, and despite my injuries I learned a lot on that course – particularly about anatomy and physiology."
This inspired the student to sign up for an HNC in fitness, health and exercise at Arbroath campus, and has become a qualified personal trainer.
Now armed with the HNC student of the year award, Louise will head to university after the summer.
A former postie was pleased when he received a letter announcing he was a prize-winner.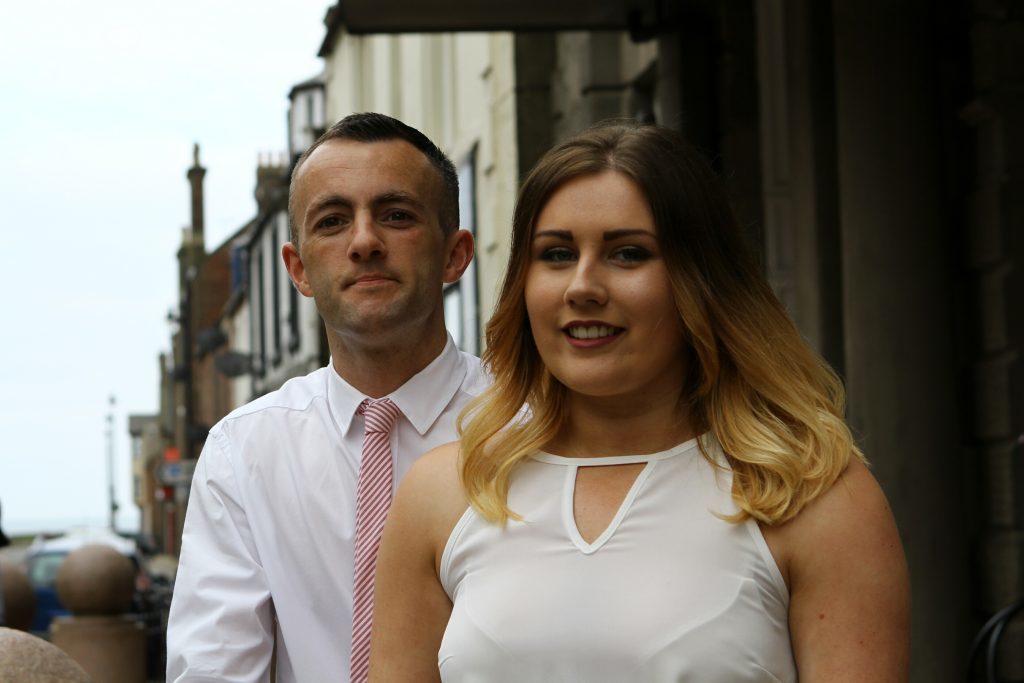 Mark Gorthy won the Jamie Henderson award for best HNC engineering.
The single dad spent seven years with Royal Mail and came to college as to follow his ambition to become an engineer.
The 31-year-old said: "I come from a family of engineers but managed to mess up getting my qualifications when I was a teenager.
"So I spent a bit of time after leaving school in jobs I didn't want before becoming a postman.
"Now I've got family I want to set a more positive example so I'm glad of college and this second chance.
"Most of the time college operates pretty child-friendly hours so I can spend plenty of time with my son.
"In the run up to my last exam, however, I was studying hard and wee Aaron kept asking me why I seem to be working all the time, so I've explained that this is what happens if you don't stick in at school."
Mark will embark on an HND at the college after the holidays.
Prize winners:
SkillZone award for personal progression – Craig Robertson, Monifieth; Gowrie Care award for recognition of endeavour towards independence – Jordan Wilson, Forfar; Microsoft Academy award for best HND admin and IT student – Ksenia Orkisz, Forfar; best CT admin and IT – Lucasz Cichocki, Brechin; best HNC admin and IT – Jill Nicoll, Arbroath; Henderson Loggie prize for accounting and best HND accounting student – Chris Lorimer, Forfar.
Gammies Groundcare award for land-based – Craig Swankie, Arbroath; Brown's Pet Shop prize for animal care – Vikki Dalrymple, Dundee; George Matheson Scholarship – Joyce Cuthbert, Dundee; Tarriebank House Care Home award – Leanne Scott, Dundee.
George Brown Shield for introduction to construction – painting and decorating – Darren Pratt, Arbroath; Burton Roofing award for best first year roof, slating and tiling apprentice – Kieran Kirkwood, Kirriemuir; Travis Perkins award for best introduction to construction – bricklaying – Craig Scobie, Arbroath; best first year bricklaying student – Daniel Slater, Montrose; Howdens award for best first year joinery student – Liam Polden, Kirriemuir; best second year joinery – Keir Mudie, Forfar; Thornbridge award for best introduction to joinery student – Morgan Hill, Stonehaven; Mason Trade of Dundee prize for SVQ Level 3 bricklaying – Darren Muldoon, Arbroath; Slater Trade of Dundee prize for SVQ Level 3 roofing, slating and tiling – Paul McCue, Kirriemuir; Greg Morrison award for best pre-apprentice SVQ Level 2 – Bradley Cowan, Carnoustie.
Jim Stewart award for best introduction to engineering student – Christopher Harding, Fordoun; Whittaker Engineering award for the best P/T apprentice – Christopher Dowse, Arbroath; Arbroath Guildry scholarship – Mark Fairweather, Arbroath; Jim Stewart award for best P/T welder – James Coutts, Montrose; Jamie Henderson award for best NC engineering systems student – Brandon Baillie, Arbroath; best HNC engineering systems student – Mark Gorthy, Broughty Ferry.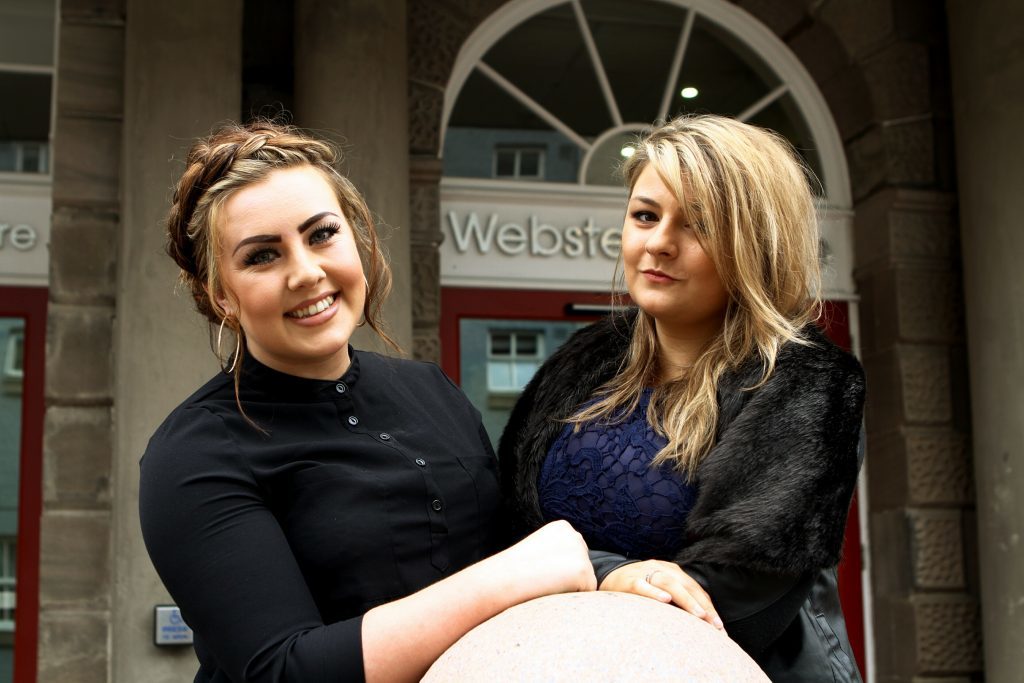 Synergy Level 5 hairdressing award – Amy Yeats, Arbroath; Level 6 award – Jaye Selvey, Carnoustie; Yoi Scissors SVQ Level 3 hairdressing – Julie Beattie, Arbroath; Jackson Gray award – Nicola Rosser, Arbroath; Helen Morrison award in excellence for hair and beauty and complementary therapies – Julie Napier, Dundee. Dermalogica Level 5 beauty – Sharon Anfield Laurencekirk; Level 6 beauty – Julie Napier.
Russum's Prize for best hospitality student – Mark Bates, Arbroath.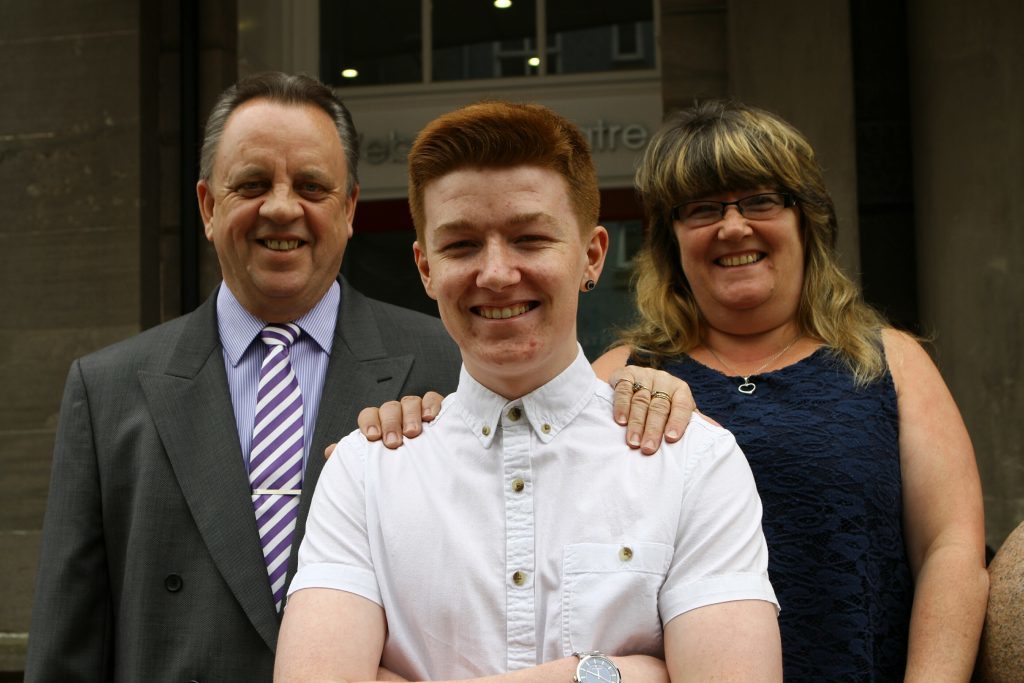 Base Camp Arbroath award for best certificate in uniformed services student – group A – Connor Johnston, Arbroath; B – Jordan Paladini, Dundee; Angus Active Schools award for best HND sports coaching and development – Year 1 – Lee Myles, Forfar; Dundee Academy of Sport award for year 2 – Conor McRitchie, Tayport; Direct Soccer award for best certificate in coaching sports and fitness student – Sheena Caesar, Arbroath; Anytime Leisure award for best HNC fitness, health and exercise student – Louise Pullar, Carnoustie; Angus Alive award for best introduction to sport and fitness student – Athen Petrie, Arbroath; Irene Callaghan MBE Edinburgh Angus Club award – James Kinninmonth, Brechin.
Engage Me! Volunteer of the year, Arbroath campus – Guendalina Rota, Arbroath; Gardyne campus – Izabela Sopocko and Katarzyna Wos, both Dundee; Kingsway Campus – Freya Rowan Turnbull, St Andrews; group award – valeting at D&A Enterprise – Charlie Thomson, Dundee; Nathan Mills, Carnoustie; Craig Drysdale, Dundee; group award – See Scotland Peer Education – Connor Boardman, Arbroath; Calum Watson, Arbroath; Alfonso Hernandez Carmona, Dundee; Tamara Cuevas Romera, Dundee; College Shop – Molly Peters, Forfar; Katarzyna Biagelewska, Arbroath.
Sports Union contribution award – Lee Hagger, Dundee; Team Development award, D&A basketball squad – Lee Hagger, Dundee; Joshua Gregory, Kirkcaldy; Darren Logan. Student Association Champion – Jenna Mitchell, Dundee; class rep of the year – Megan Potter, Dundee; lead rep of the year – Aaron Higgins, Letham.
Andrew Welsh MP, MSP, Provost of Angus, Cup for outstanding personal achievement – Stefan Robson, Arbroath; Rotary Club of Arbroath scholarship – Isobel Parker, Arbroath; SQA award: Mathew Reynolds, Forfar; Success Prize for personal achievement – Stefan Robson, Tamatha MacPherson, Arbroath; Kish Srinivasan award for progression – Mathew Reynolds, Forfar.