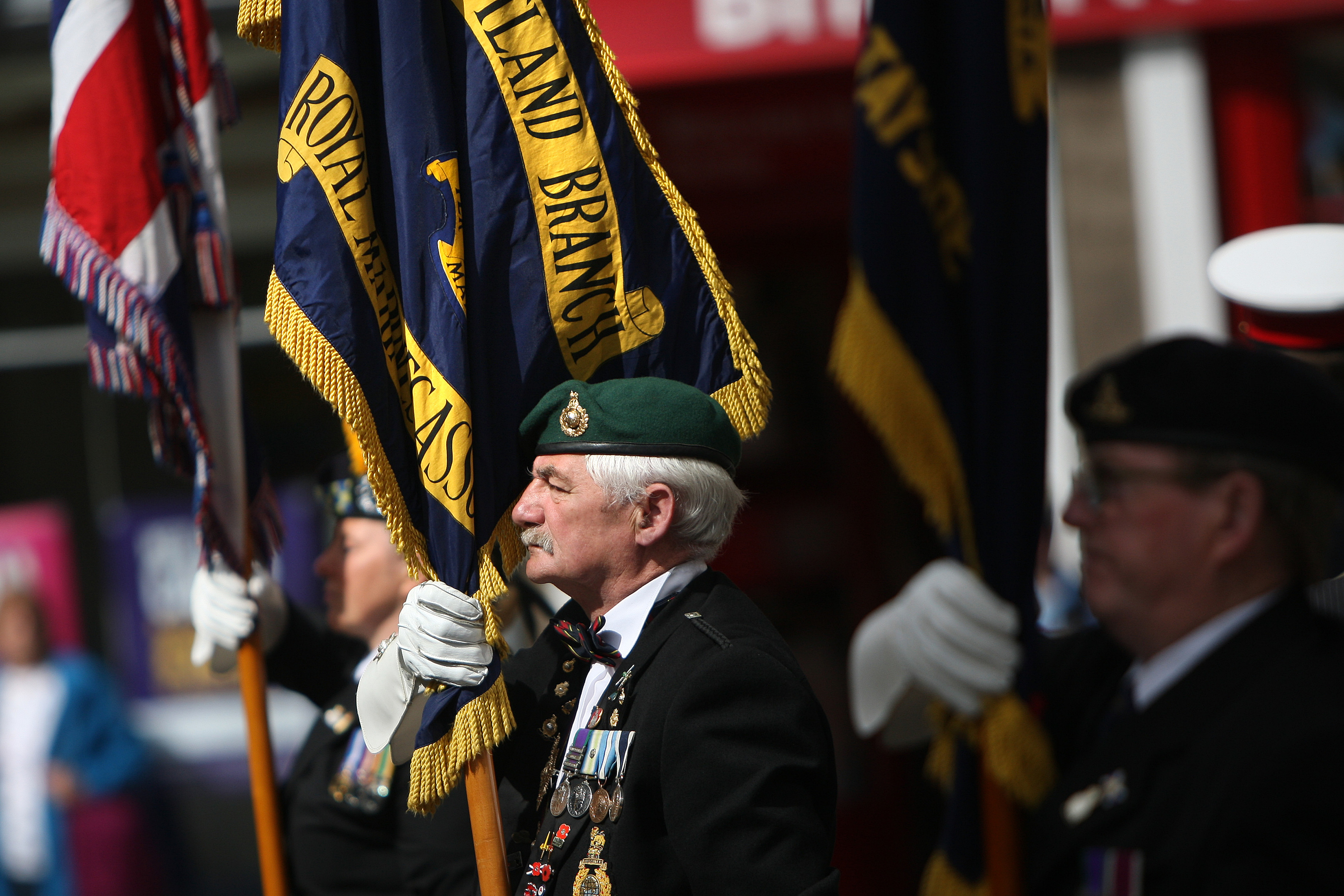 Young and old stood side by side in Forfar on Monday as the town marked the lead-up to Armed Forces Day.
The centre of the town came to a standstill during the ceremony to give thanks to armed forces personnel past and present.
Past and present servicemen and women mustered behind the Town and County Hall and marched a short distance to the south side at The Cross.
The ceremony took place in the presence of Angus provost Helen Oswald and Lord Lieutenant Georgiana Osbourne who is the Queen's representative in the county.
Other service representatives were also in attendance and the march was coordinated by members of The Royal British Legion (Scotland) Forfar Branch.
The Armed Forces Day flag, which will fly above Town and County Hall in place of the saltire, will be lowered after National Armed Forces Day, which is on Saturday.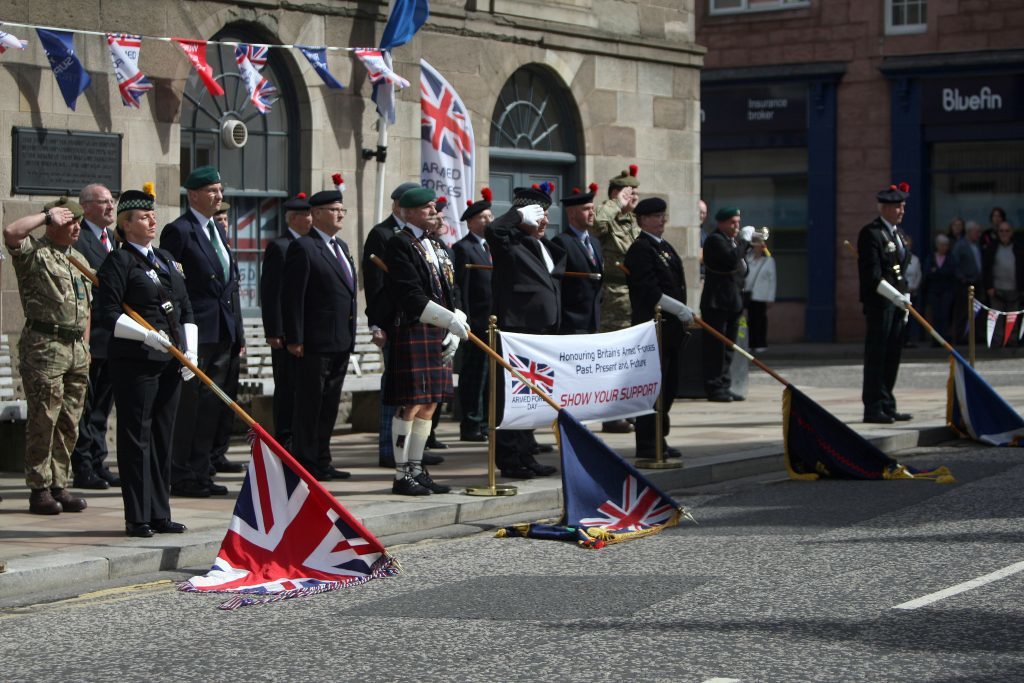 Forfar branch chairman Charlie Brown said: "I just think it's totally right that the nation as a whole recognises the military – past, present and future.
"It's absolutely brilliant that there are ceremonies happening throughout the country like this today.
"We at Legion Scotland totally support the whole idea of it and I think the turnout has been excellent."
Some footage of today's armed forces parade in Forfar. pic.twitter.com/yeme8XO0bG

— Graeme Strachan (@C_GStrachan) June 20, 2016
Kirriemuir councillor and former Black Watch soldier Major Ronnie Proctor hailed the large turnout.
He said: "I think it is right and proper that we do this every year to commemorate all that the veterans and the armed services do and to thank them for the sacrifice they make.
"I notice there are more and more people attending this event every year and long may that continue."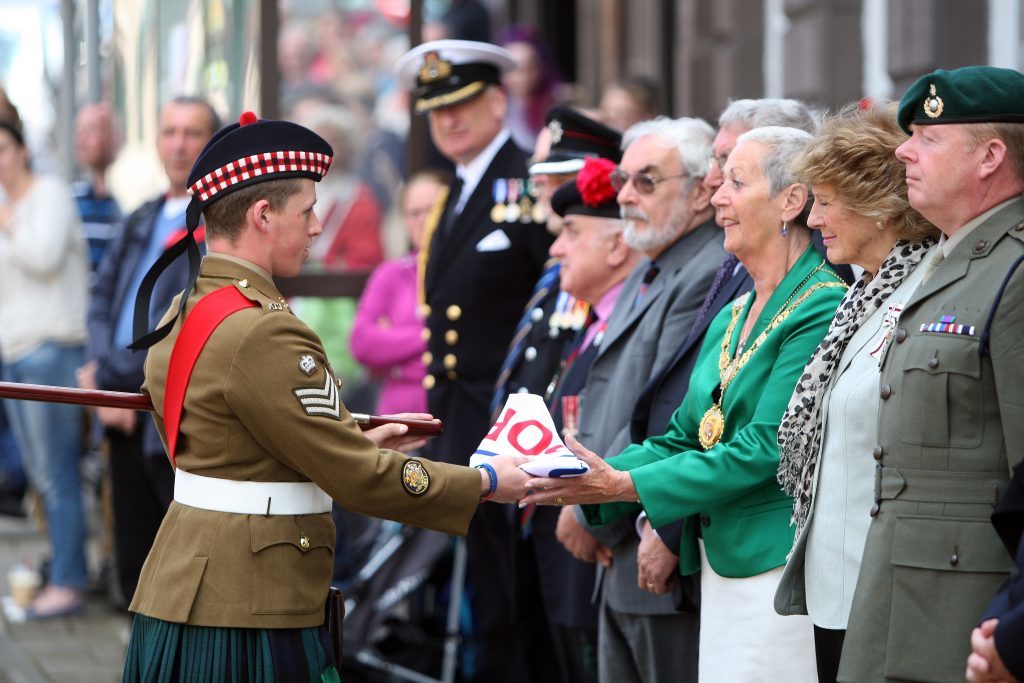 Forfar councillor Colin Brown said: "The whole thing was excellent and one of the best I've seen in Forfar.
"It was a larger crowd than I expected and it was conducted in a real military fashion."
Aberdeenshire Council also hosted a ceremony to recognise the men and women who make up the armed forces community.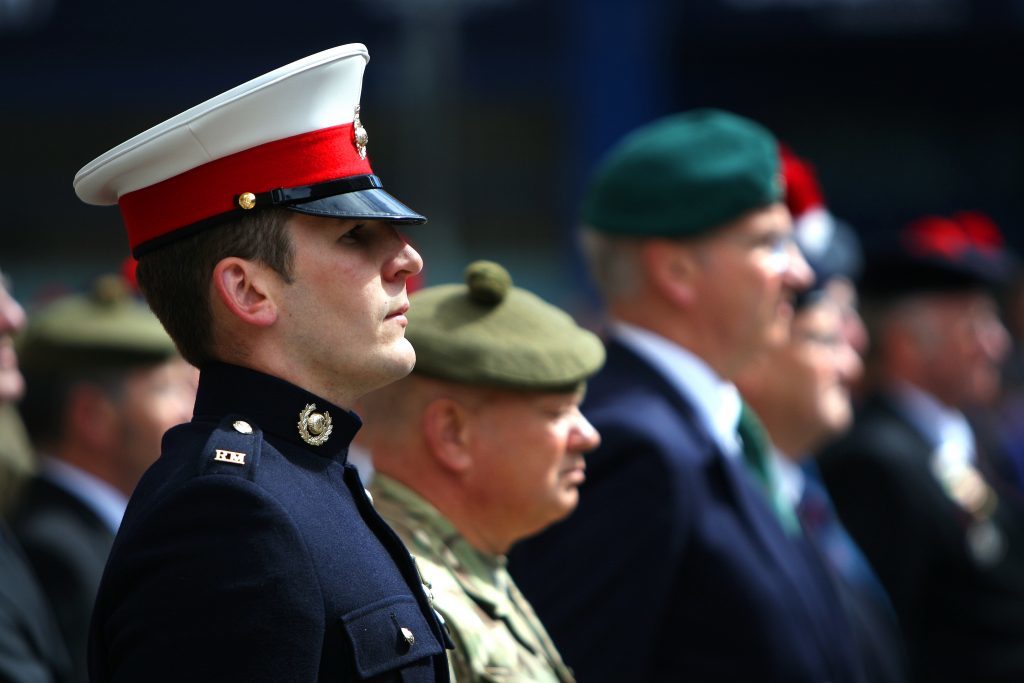 The flag-raising ceremony was attended by Provost Hamish Vernal, Lord Lieutenant of Kincardineshire Carol Kinghorn and Vice Lord Lieutenant Joanna C. Aberdeen.
Provost Hamish Vernal said: "It is a great honour to have this opportunity to show our support of the Armed Forces community.
"We will be raising the flag not only to currently serving troops but to veterans, cadets and reservist too.
"We will also be raising the flag to the families across the forces who sacrifice so much so that all of our families remain safe."