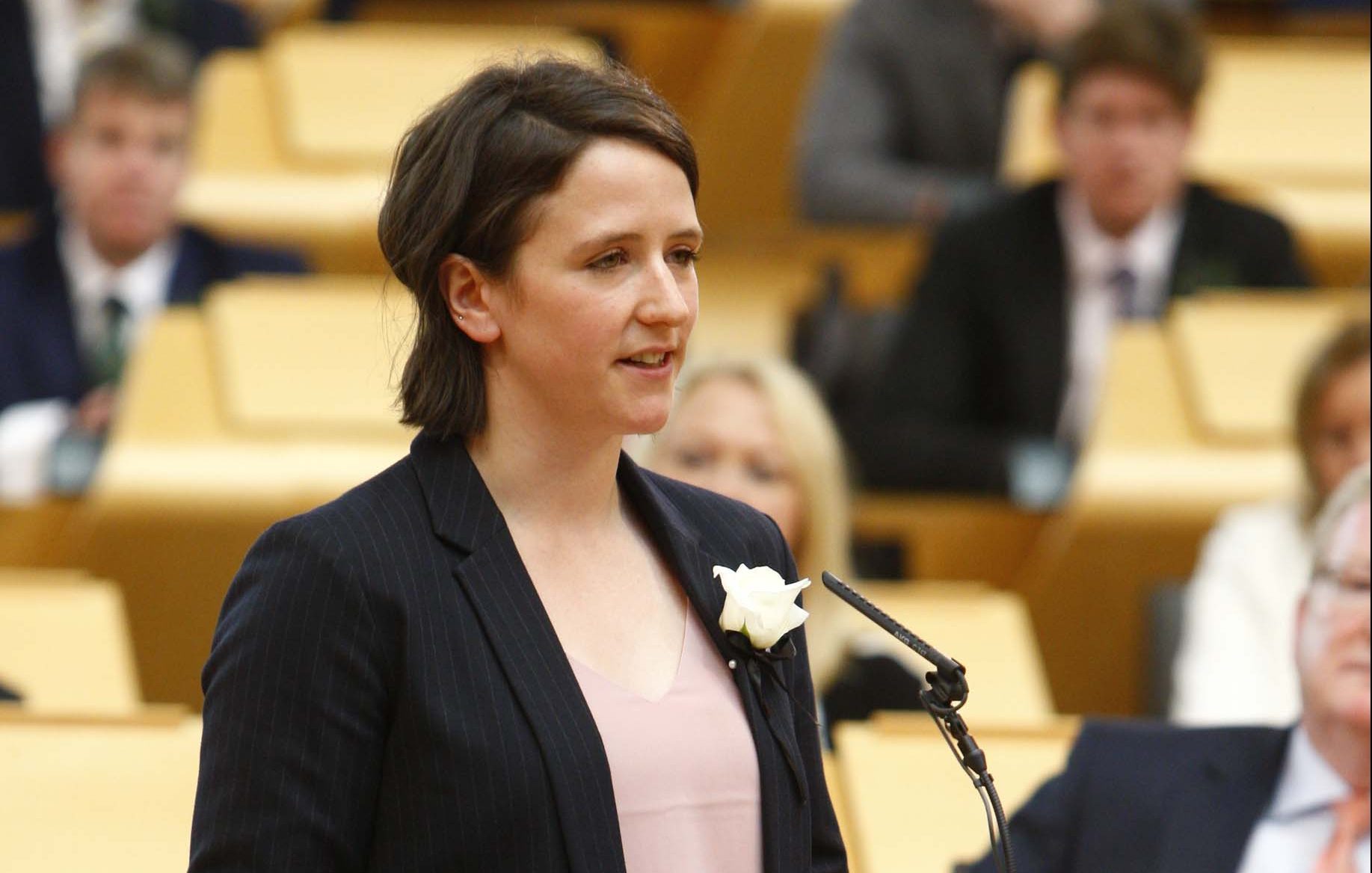 Opposition councillors were told they couldn't replace new MSP Mairi Evans on council committees as they had to be "politically balanced".
Miss Evans remains a member of Angus Council after she was elected as North Angus and Mearns MSP last month.
However, she has resigned as a member of the development standards and policy and resources committee.
She also resigned from acted as the council spokesperson for development and enterprise.
At a full meeting of Angus Council, independent councillor Bob Myles asked to put his name forward for the development standards committee role.
Arbroath councillor David Fairweather nominated Lib Dem David May for the policy and resources role and added that he would like to be the spokesperson for development and enterprise, which he would do at no additional cost.
However, council leader Iain Gaul said that under standing orders, the council committees had to be "politically balanced" which meant the positions had to be filled from the ruling SNP group.
This position was confirmed by the council's head of law and admin Sheona Hunter who noted that the scrutiny and audit committee was the only one which wasn't covered by this rule.
The council rules state: "In appointing members to committees, the council shall, so far as possible, give effect to the principles regarding political balance set out in the 1989 (Local Government and Housing) Act except in the case of the scrutiny and audit committee where the majority of members must not be members of the administration."
SNP councillor Paul Valentine nominated Jim Houston for the position on the development standards committee and Lynne Devine as the development and enterprise spokesman and the policy and resources committee position.
Miss Evans has also resigned from the outside bodies TAYPlan Joint Committee, Tayside and Central Scotland Transport Partnership and the East of Scotland European Consortium.
Brechin and Edzell councillor Jim Houston will replace Miss Evans on the Dalhousie Day Care Centre committee.
Angus Provost Helen Oswald has resigned from the Tayside Contracts Joint Committee, where she will be replaced by Jeanette Gaul, and Angus Community Care Charitable Trust where she will be replaced by David May.
David Fairweather resigned from Angus Alive Trust and will be replaced by Montrose councillor Paul Valentine.