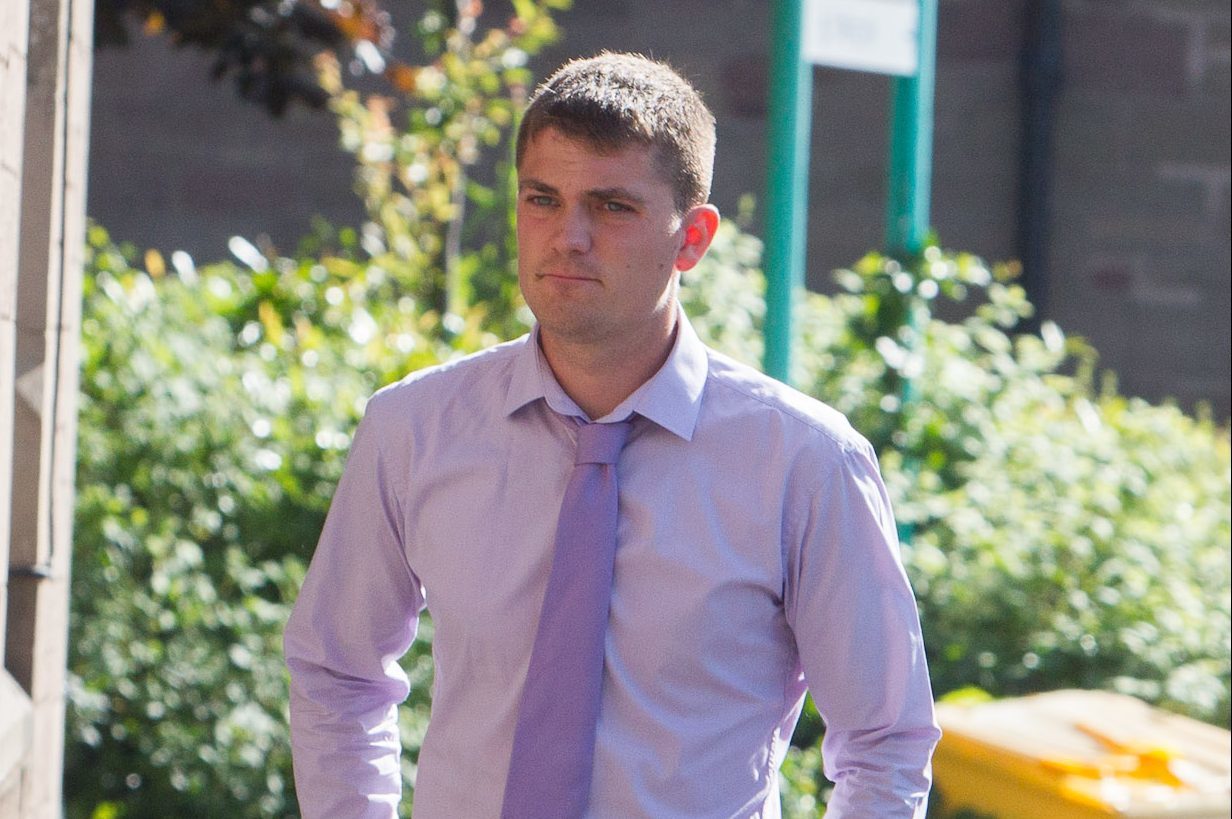 An Angus man threatened to "kick the baby out of" his pregnant ex-girlfriend as he brutally assaulted her against her car, a court heard.
Stewart Ramsay from Carnoustie repeatedly punched the 10-weeks pregnant woman so hard that she "bounced off the car with each blow".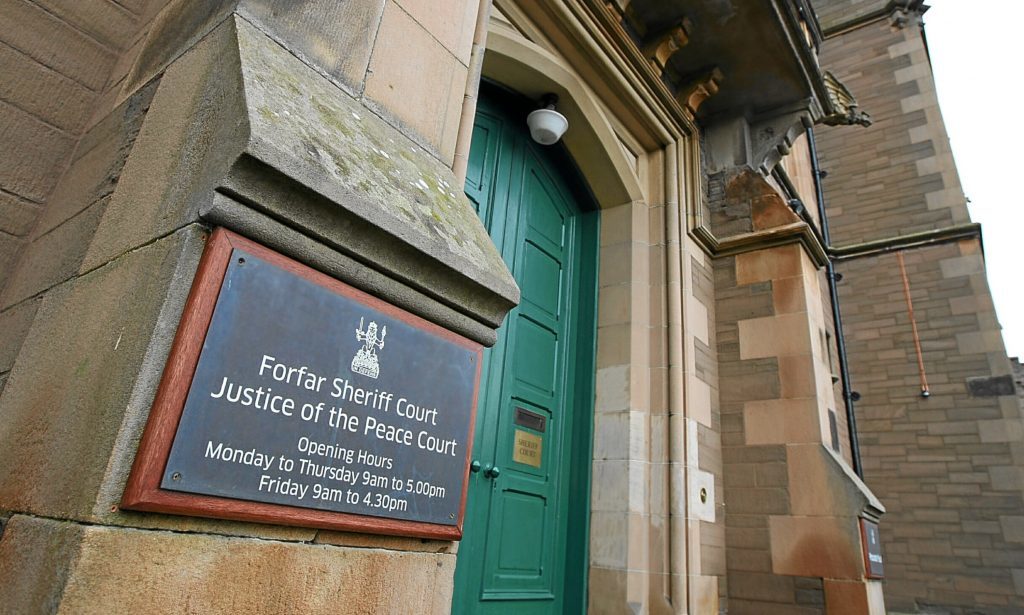 The 25-year-old appeared at Forfar Sheriff Court on indictment and admitted assaulting Holly Mitchell and her friend Liam McLean in the town's High Street last year.
The court heard the first offender had ended the relationship that day, and went drinking in the Kinloch Arms pub before the offence in the street.
Fiscal depute Eilidh Robertson said said: "Holly Mitchell was 22-years-old at the time of the offence, she was 10 weeks pregnant.
"Her sister was 19 and was also pregnant at the time.
"On the 27th of November at around 9.30am the accused was with Holly Mitchell and informed her that he was terminating their relationship."
He was later followed to the pub by Ms Mitchell, her pregnant sister, and Mr McLean.
He became angry and emptied his pint glass before smashing her car windscreen with it.
Mr McLean intervened and was punched in the face and kicked when he fell to the ground, as Ramsay shouted at him, "you're dead."
Ms Robertson said Ms Mitchell stood between Ramsay and the car, and he began punching her "with such force that she bounced off the car with each blow."
He said: "I don't care if you are pregnant, I'll kick that baby out of you."
The accused left the scene and was traced by police 90 minutes later at a Monifieth pub, where he resisted arrest and attempted to butt a police sergeant's head as he was taken to Arbroath police office.
The court heard the mother-to-be was taken to Arbroath maternity and received further checks.
No foetal heartbeat was found at first, but a second check revealed all was well with the baby.
Defence agent Ian Flynn said his client was self-employed, and he would reserve mitigation until sentencing.
Deferring sentence to August 4 for the preparation of background reports, Sheriff Gregor Murray told Ramsay: "I'm sure you already this but you have pled guilty to very serious charges.
"A custodial disposal is at the forefront of my mind."
Ramsay, of Newton Road, admitted assaulting Holly Mitchell, his former partner in High Street, Carnoustie on November 27, grabbing her by the body, repeatedly punching her to the head, repeatedly kicking her to the body, all to her injury.
He further admitted assaulting Liam McLean by repeatedly punching him to the head and body, and repeatedly kicking him to the head, all to his injury.
He admitted committing a breach of the peace at the same time and place, threatening to kill Mr McLean, threatening to kick the baby out of Holly Mitchell, kicked a wing mirror and nearside front door of a car.
He further admitted resisting arrest from Sergeant Colin Echevarria, and attempted to butt his head and lash out at him at the same time and place.