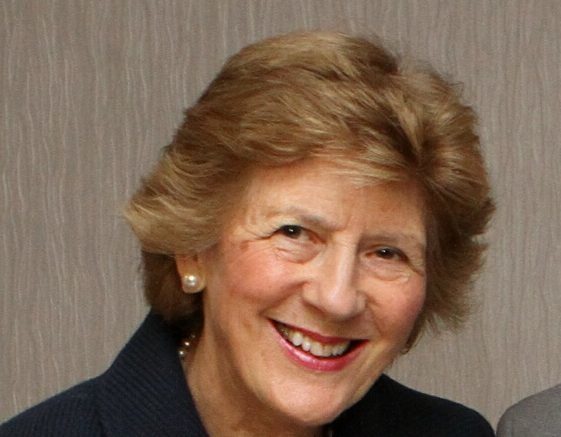 The Lord Lieutenant of Angus, Mrs Georgiana Osborne has announced the appointment of four new Deputy Lieutenants for the county.
Norman Atkinson OBE, Mr Hugh Campbell Adamson, Ian Lamb and Deborah Porter will join the list of existing Deputy Lieutenants to support Mrs Osborne and the Vice Lord-Lieutenant of Angus, the Earl of Dalhousie.
Mr Atkinson, as Angus Council's head of cultural services from 1999 to 2013, was in charge of all Angus libraries, archives, halls and theatres as well as museums and galleries. Brechin's Town House was redeveloped as a museum as part of the Brechin Trust Heritage Initiative and visited by Prince Charles in 2012.
He is currently chairman of Arbroath 2020, chairman of the Angus Museum and Heritage Forum, chairman of the Friends of William Lamb Studio, vice-president of Forfar and District Horticultural society, and a trustee of both the Glenesk Trust and Graham Hunter Foundation.
Hughie Campbell Adamson is chairman and managing director of Stracathro Estates.
He is a trustee of Salmon and Trout Conservation UK and currently chairman of Salmon and Trout Conservation Scotland. Mr Campbell Adamson is also a director of Wildlife Estates Scotland, a trustee of Esk Rivers and Fisheries Trust, a member of Esk Salmon Fisheries Board and on the panel of the Angus Leader Programme.
For 12 years between 1990 and 2002 he was chairman of Brechin City Football Club and a director of the Scottish Football Association from 1992 to 2004. He also served as Lord President of the Deans of Guild of Scotland in2007/08.
Ian Lamb had a 44 year career in journalism, culminating in 13 years as assistant editor of The Courier.
A founder member of the Angus College Trust, immediate past Dean of Arbroath Guildry and past president of Arbroath Rotary Club, Mr Lamb has been an ambassador for Dundee since 2007, is currently a member of Arbroath Abbey Action Group, Arbroath 2020 and  a trustee of the William Coull Anderson Trust.
Debbie Porter, with her husband Lochart, owns East Seaton Farm, Arbroath, one of the leading suppliers of soft fruits to UK retailers and is actively involved in the administration of the business.
For the past four years Debbie has organised the Diamond Jubilee Spirit of Adventure Challenge, first held in 2012 to provide a day of adventure for over 60 pupils from the eight secondary schools in Angus.
Eight pupils are subsequently selected to attend a six-day summer camp at the Ridgway Adventure Centre in North West Scotland for which funding has to be raised each year and many arrangements put in place.
Appointed by The Queen in 2001, Mrs Osborne is the representative of the Crown in Angus and the Lord Lieutenant's role seeks to promote a spirit of co-operation by encouragement of the voluntary services and benevolent organisations, as well as taking an active interest in the business, industrial and social life of the area.