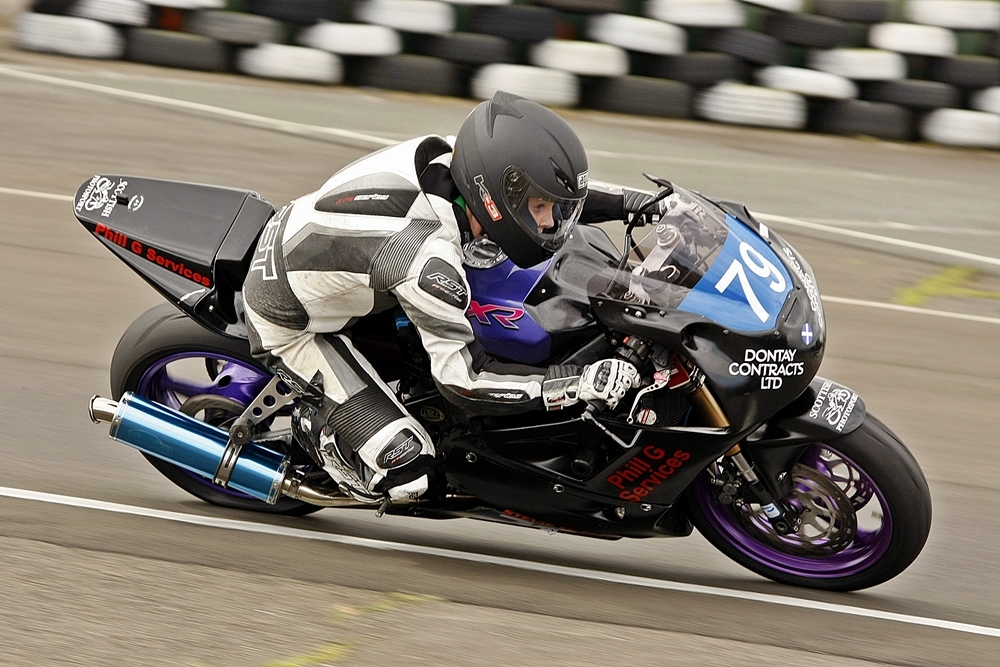 A teenage Mearns motorcycle racer has left the lads trailing in her wake after a completely dominant season on the Knockhill track.
Despite being one of only a handful of female competitors in Scottish racing, Johnshaven's Ashley Robson proved uncatchable from the first turn of the throttle in the 2016, blasting her way to a perfect record of 18 wins from 18 races in the hotly-contested Formula 400 championship.
The 18-year-old was crowned queen of the circuit at the final round of the Knockhill Motor Sports Club campaign, where Ashley coolly dealt with the pressure of winning the final three races to complete her remarkable 100% sweep of the top step.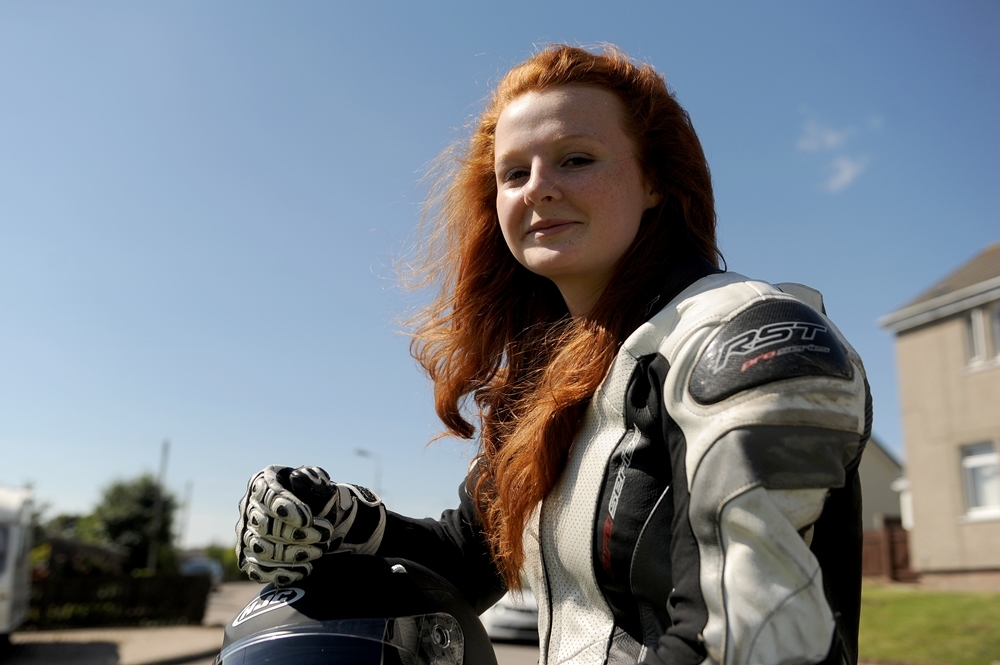 The former Mearns Academy pupil now has her sights set on a different challenge for 2017 – in the high speed world of road racing.
Ashley has been hooked on bikes since the was at primary school, giving up the notion of going riding in favour of climbing aboard a different saddle involving significantly more horsepower.
She was a popular KMSC winner in the Knockhill paddock and said the all-conquering season on her Kawasaki ZXR was a dream.
"At the start of the year we just wanted to have a good season, get some good finishes and chip away at the positions so it's been great," said Ashley, who works at Roo's Leap restaurant in Montrose.
"It's all one big family at Knockhill so the other riders were proud and happy for me."
She also tackled Cheshire's Oulton Park in a round of the Thundersport championship, describing that Superstock 600 outing as an "incredible experience."
But Ashley's ambitions lie on the Emerald Isle and, hopefully, the legendary Isle of Man in the ultra-fast – and highly dangerous – world of road racing.
Although well used to hitting three-figure speeds at Knockhill, the brave redhead plans to take on the challenge of closed road circuits in Ireland, and despite missing out on an entry for the Manx Grand Prix this year is also determined to experience the thrill of the 37-mile mountain circuit over which the world's best contest the famous Isle of Man TT.
"I'd love to get a feel for the roads, it's a different kind of racing and I've heard great things about it," she said.
She and father, Lee will now be looking to a lot of winter nights building a bike for next season and Ashley has paid tribute to the list of backers, including Dontay Contracts, Phill G Services and George Stewart who helped her to success this season.