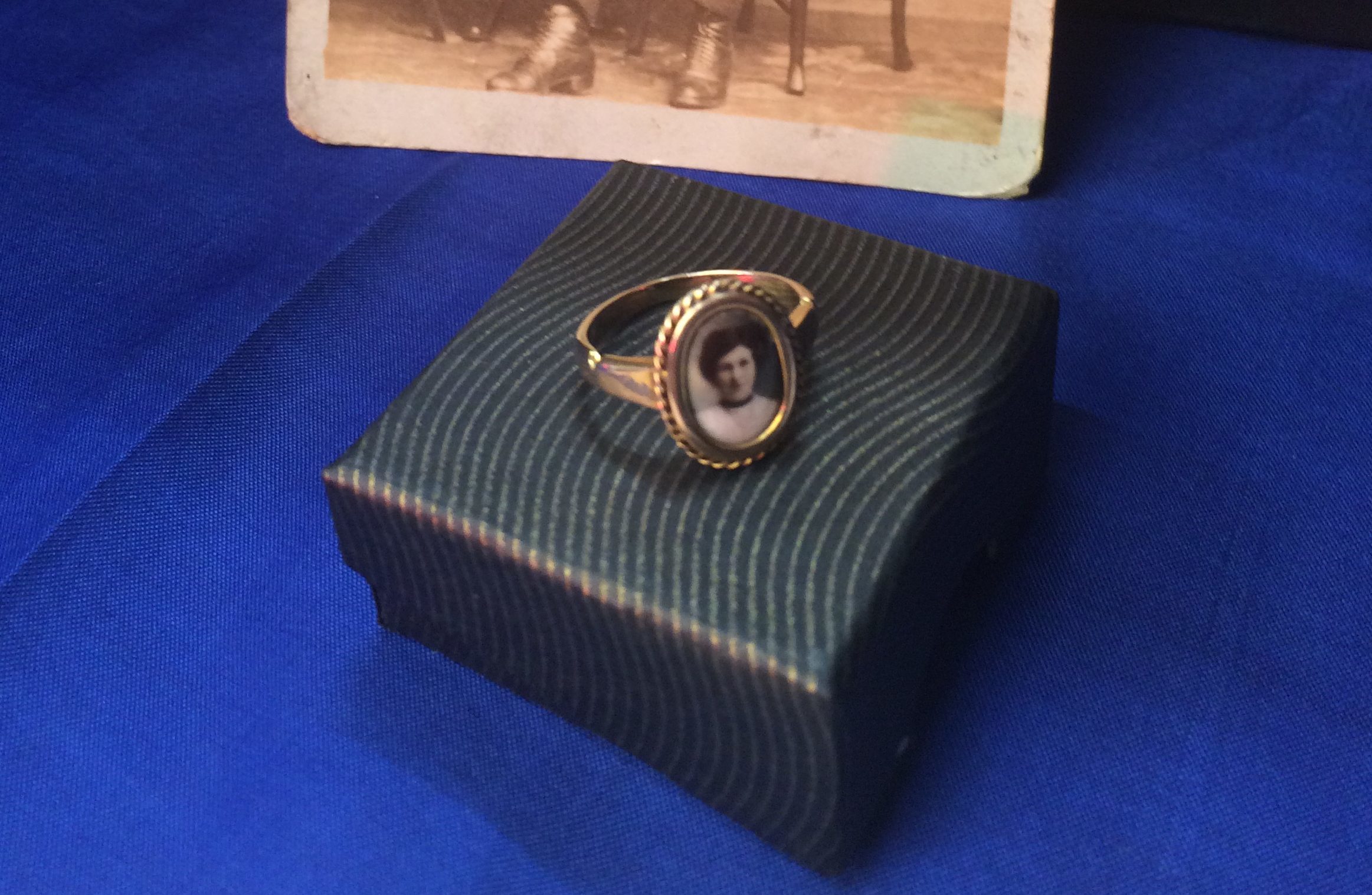 Forged in the unlikely setting of a First World War German prisoner of war camp, a gold ring has emerged as a memento of a remarkable piece of Mearns maritime heritage.
In an astonishing new chapter of the story surrounding the Gourdon-based Bella, whose crew were captured by a German U-boat, heritage enthusiasts were gifted the treasured ring at a village commemoration exactly 100 years on from what was initially feared a fateful day in the community's history.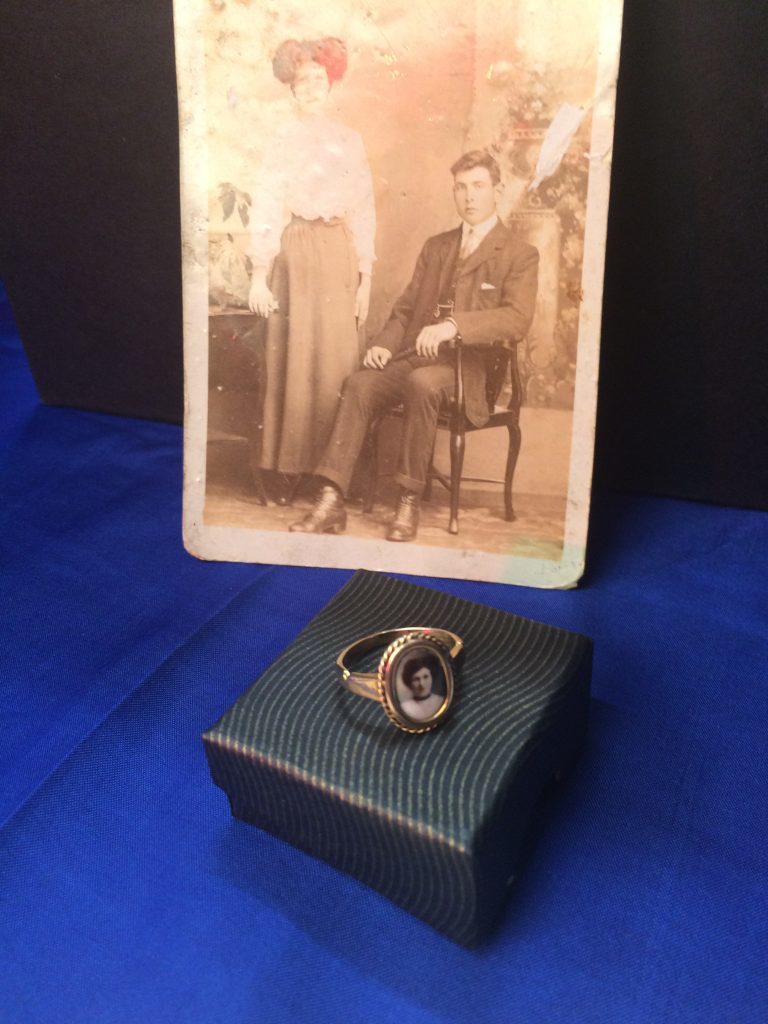 The ring's gold was originally a sovereign in the pocket of Bella crew member James Ritchie Jnr, the 17-year-old son of the boat's skipper James, also known as Auld Brimy.
With John Cargill, his son, David, James Freeman Ritchie and William Ritchie they were marched into the hold of the U-64 on September 25 1916 after it rose in the Mearns mist alongside the Bella, consigning the boat to the depths of the North Sea with a grenade.
Feared lost by the families, it emerged weeks later that the men had been captured and they spent two years as prisoners before arriving home.
From just two sentences comprising 47 words penned by Gourdon historian Roy Souter, local maritime heritage expert Dave Ramsay pieced together other parts of the Bella story and led the organisation of a weekend centenary commemoration involving guests including descendants of the crewmen.
However, out of the blue came a call from Ewen Chisholm of Greenock, whose mother, Jean was the granddaughter of James Ritchie Jnr.
She learned about the commemoration and revealed to Mr Chisholm the ring, which a German camp guard had crafted for Mr Ritchie, within its face a portrait of the fisherman's sister, Helen, taken from a photograph he had with him at the time of capture.
"I had heard snippets of the story and knew about the Bella but never knew about the ring," said Mr Chisholm.
"I think it brought back a lot of memories for my mother, and she said she wanted the community and the Maggie Law museum at Gourdon to have the ring and the photograph for people to enjoy."
The poignant Sunday event also included the reading by 12-year-old Blair Ritchie of The Men of the Bella, a poem written by Neil Ritchie, grandson of the boat's skipper, to a hushed Gourdon hall audience.
Mr Ramsay said he was staggered and delighted publicity surrounding the Bella commemoration had revealed the new personal connection to the century-old event.
"It has been a very emotional day and these commemorations have been a tremendous boost to community and civic pride, involving local, schools and all age groups," he said.
"New stories have emerged which have lain hidden for one hundred years, and now significantly add to the story of the Bella and its crew, as well as the rich maritime heritage of Gourdon and Kincardineshire.
The Men Of The Bella