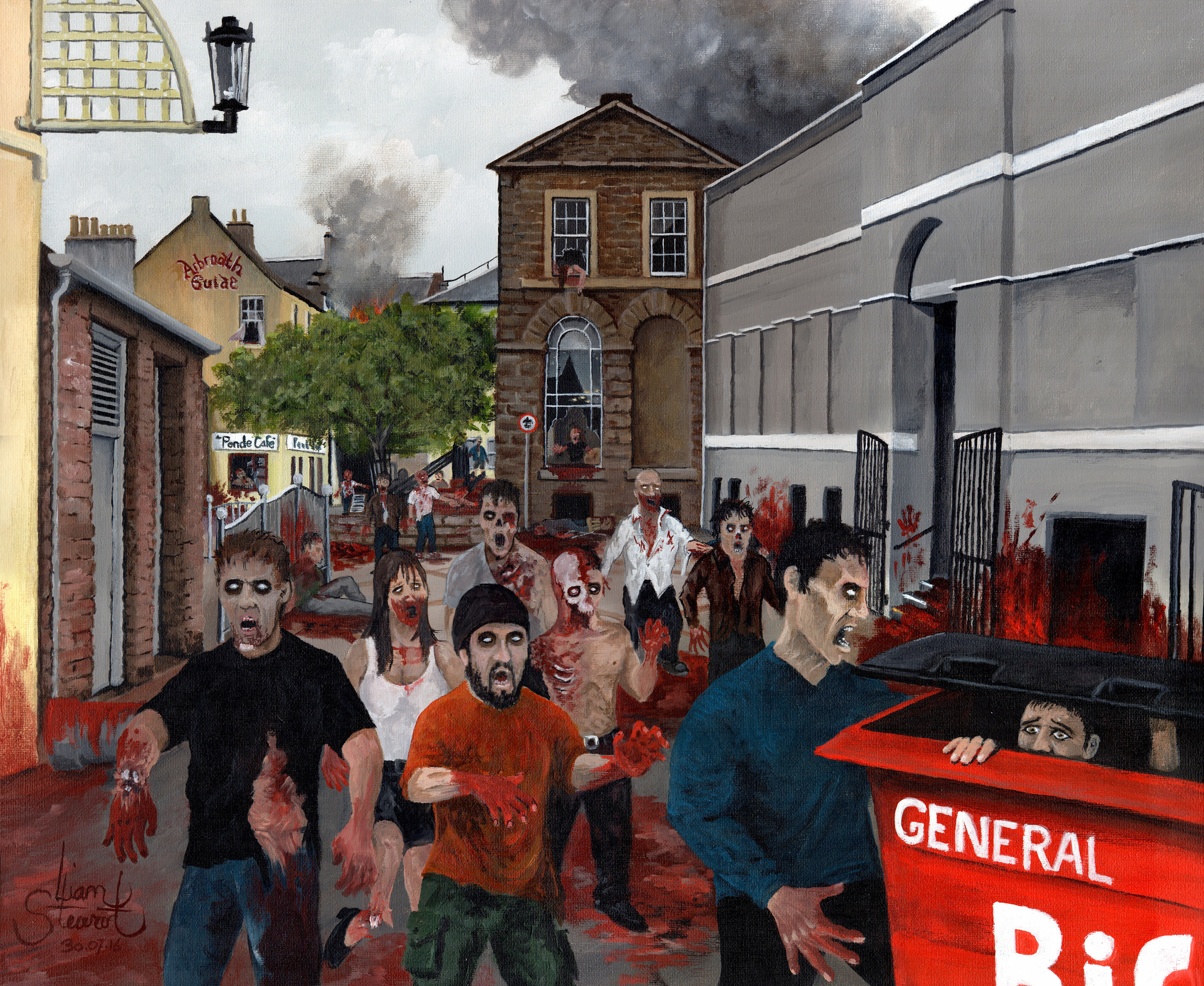 An Angus artist's visions of a gruesome zombie apocalypse in Arbroath are to go on display in the town.
Blacksmith Liam Stewart's apocalyptic art depicts flesh-eating zombies on the rampage in places such as Kirk Square, Arbroath Rail Station and Keptie Pond.
The grisly images of the dead coming to life in the seaside town will be on sale when Liam's work is shown at Arbroath Library from November 2-29.
But it isn't just zombies that Liam paints as his "normal" work is proving just as popular and he's enjoying a growing reputation as a fine artist.
Liam, 38, has been working as a blacksmith in the Arbroath family business since leaving school in 1994 but art has always been part of his life.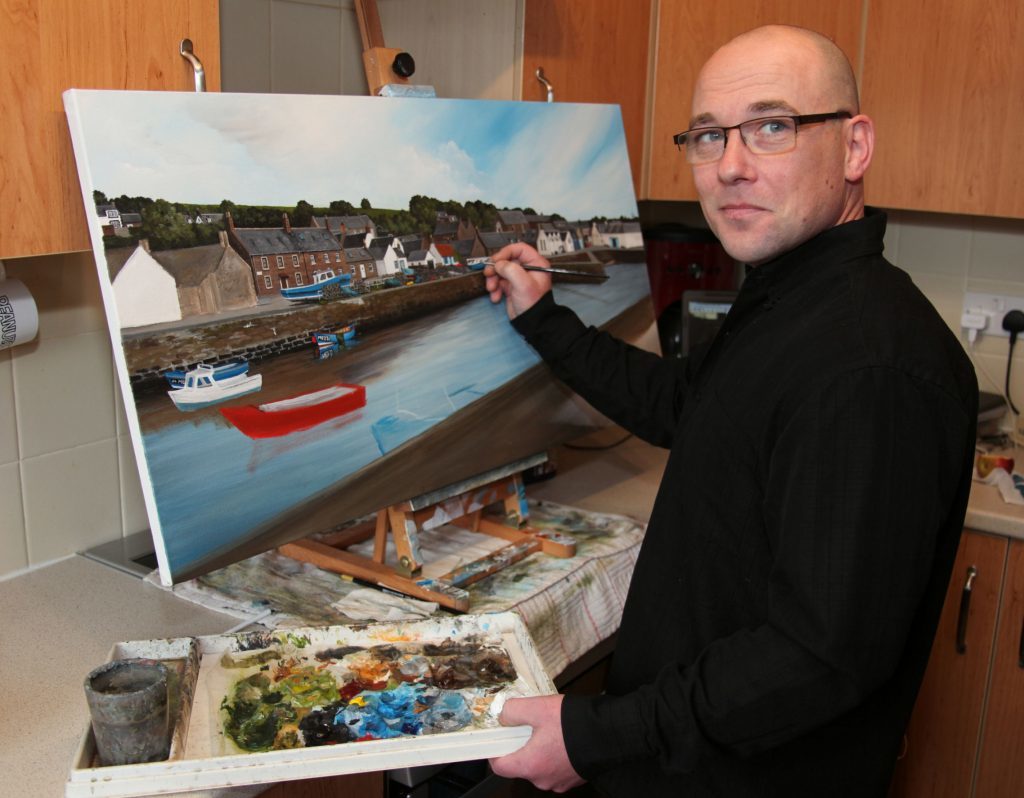 The former Arbroath High School pupil said: "I have always seemed to have a knack for art and it came so naturally to me.
"It's always been something I wanted to pursue but never had the confidence until about three years ago when I started to take it more seriously."
Liam said he fell in love with John Constable's painting The Hay Wain from a young age which sparked his dream of becoming an artist.
He said: "The zombie paintings came to me in September 2015 when I wanted to do something for Halloween.
"It's the one time of year you can get away with doing something so dark and twisted.
"The zombie pictures seem to be incredibly popular on Facebook but I almost never posted it in the end, afraid of the response I might get.
"So you can imagine my surprise when they were so well received and that inspired me to do an additional five for this year's exhibition.
"Aside from the zombies I have a pleasure of doing paintings with a deep meaning, creating a story through an image."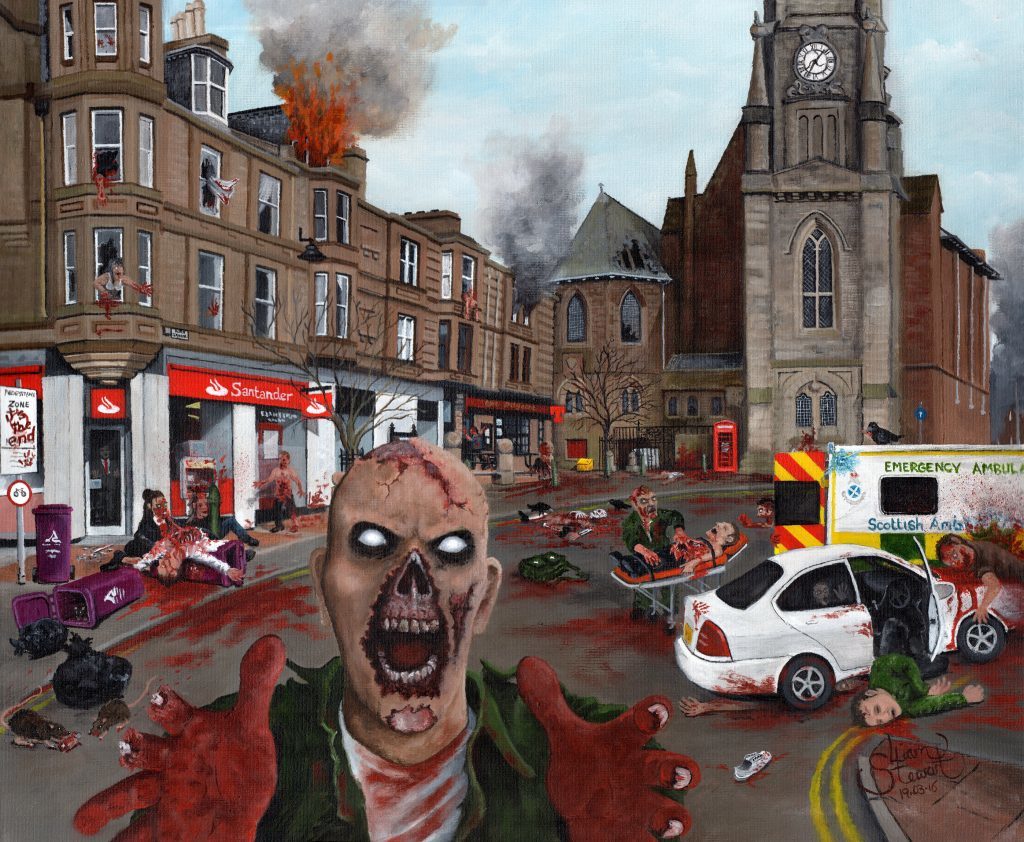 Liam said he is still in disbelief that he will have his own exhibition at Arbroath Library.
He said: "At my exhibition you can expect a bit of everything showing my versatility.
"There is something for everyone.
"There will be almost 60 of my paintings for sale.
"Paintings and commissions sold in the past are on loan for the show."
Liam's long-term hope is to be recognised for his work and "hopefully able to make a living doing something I feel passionate and complete about doing".