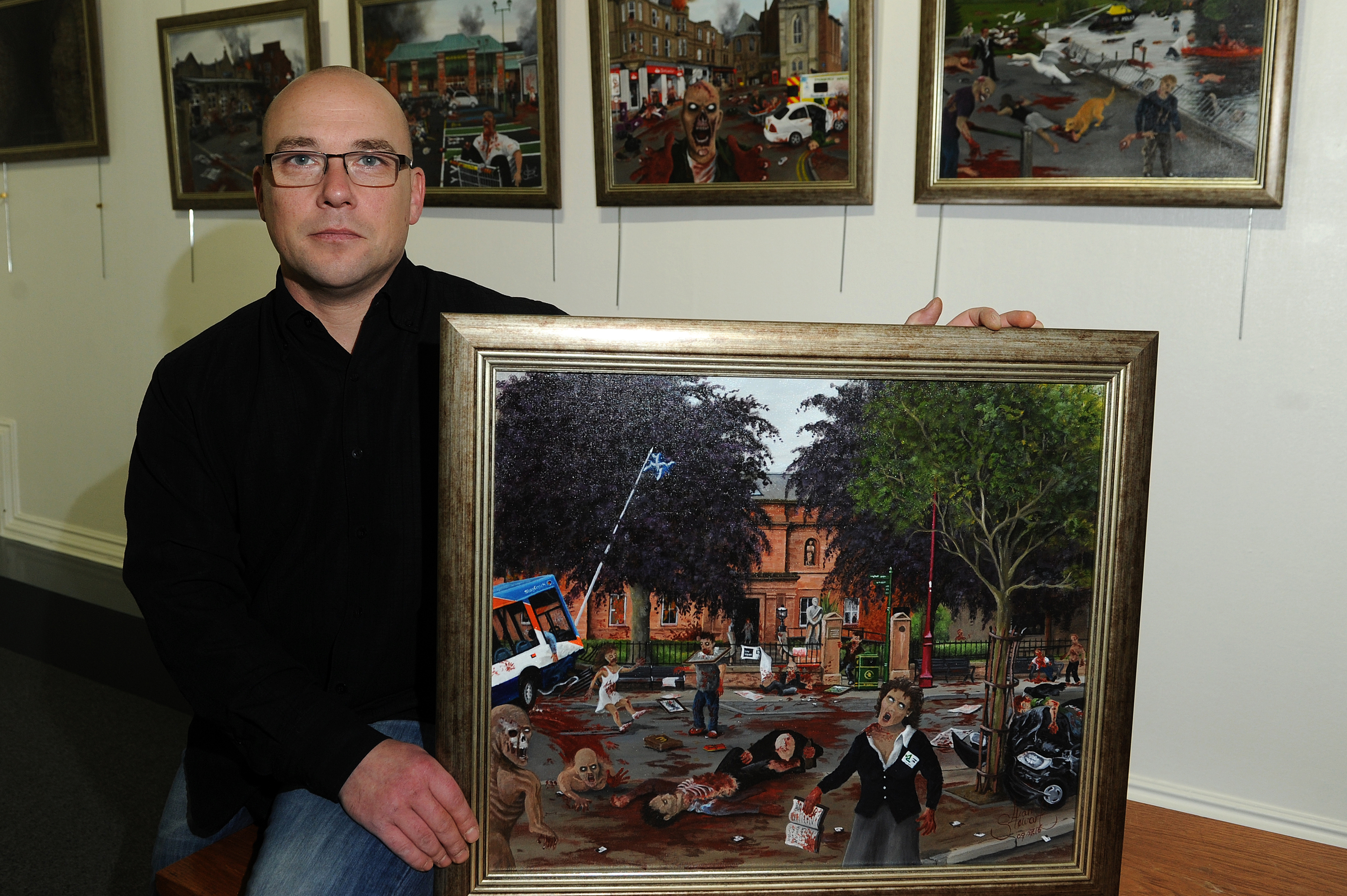 An Arbroath blacksmith mixing fine art and zombies is bringing out the dead at the town's library.
Liam Stewart's apocalyptic art depicts flesh-eating zombies on the rampage in places such as Kirk Square, Arbroath Rail Station and Keptie Pond.
The grisly images of the dead coming to life in the seaside town are on sale during Liam's exhibition which runs until November 29.
The zombie paintings are just some of the former Arbroath High School pupil's work as he's developing a growing reputation as a fine artist.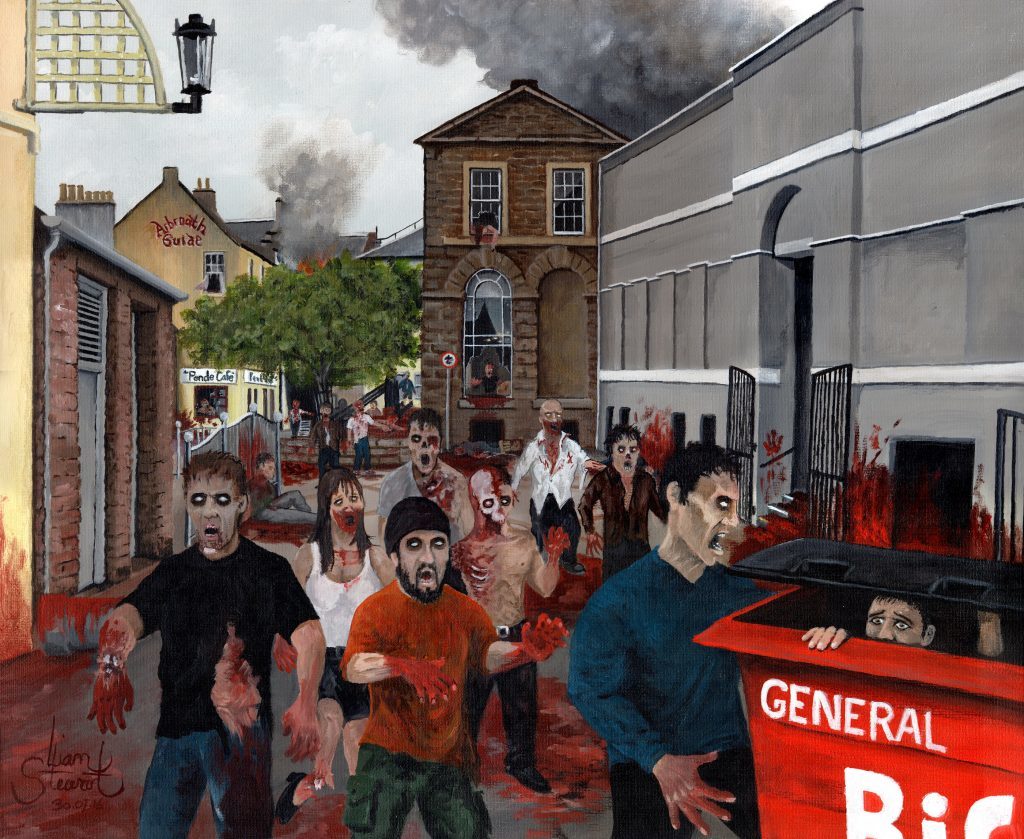 He said: "I'm feeling excited but really nervous about the exhibition.
"I'm slightly worried about how my work will be received but my family and friends have been really encouraging.
"They think this recognition is long overdue but I honestly never thought I'd be in a position to have my own gallery.
"It is another step on the ladder to my dream of becoming a full-time artist.
"I'm feeling optimistic for the future but at the same time I'm keeping my feet on the ground."
Liam said he fell in love with John Constable's painting The Hay Wain from a young age which sparked his dream of becoming an artist.
The zombie paintings came to Liam in September 2015 when he wanted to do something for Halloween.
The pictures were incredibly popular on Facebook but he almost never posted them in the end, afraid of the response he might get.
The positive reception received inspired Liam to do an additional five paintings for this year's exhibition.
Liam added: "Do I think I'd survive an Arbroath Apocalypse?
"I certainly hope so but it doesn't look good for me.
"If you look at the library one I've painted myself as one of the victims.
"That's me sat below the banner on the railing with a chunk out of my neck.
"Fingers crossed it doesn't come true."