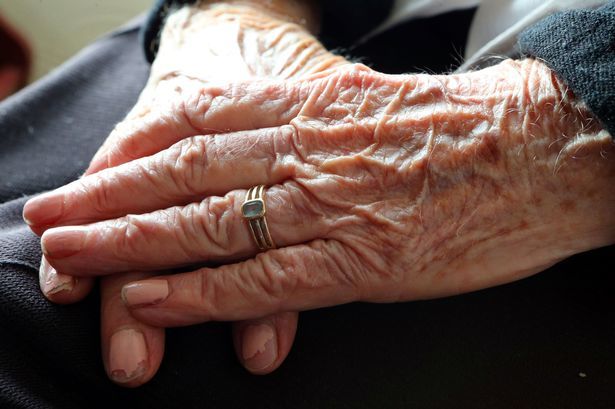 A Tayside man has told how dementia cruelly rapidly robbed him of his wife of 54 years.
David Munro, 76, said it was terrible to watch Jean deteriorate so quickly before she passed away in October.
The couple, who were born in Dundee, lived together in Montrose for the past 30 years before their hopes of a long retirement together were sadly dashed by Mrs Munro's diagnosis.
He said: "When I look at a photo of her from Christmas and compare it to when she died it is hard to believe how quickly somebody could go downhill.
"Alzheimer's is a form of cancer in the brain – every time you have these mini-strokes part of you dies.
"It's a very gradual disease in the early stages – she would get up to make a cup of tea and forget what she was doing.
"Then it snowballs and you can't actually fasten the buttons on your cardigan.
"It's a terrible disease and it is heartbreaking to watch a loved one deteriorate like this."
Mr Munro, who was an auto-electrical engineer, wants to raise awareness of Alzheimer's Diseases and the work of an Angus dementia drop-in cafe to support sufferers and their families.
The monthly drop-in café provides an opportunity for people with dementia and their carers to meet and chat with others in a similar situation over a 'cuppie'.
He was speaking after handing over £510 which was collected at Mrs Munro's funeral to the Angus Dementia Resource Centre which runs the monthly cafe.
Mr Munro looked after his wife for five years before she was eventually moved to a care home where she passed away with her family by her side.
"We used to go once a month to the drop-in cafe at Montrose which we called Mr and Mrs," said Mr Munro.
"There is a great variety of people of different ages who use the cafe – sadly it is a disease that is also starting to hit younger people.
"My wife still had her memories and she enjoyed chatting to people who were going through what she was.
"I also found it of huge benefit to speak to carers who were in my position.
"My wife was also a dog lover and Angus has the only dementia dog in Scotland.
"It's a fantastic resource and I really want to highlight just how much it helped us.
"The family wanted to give something back and people were very generous."
Mrs Munro is survived by her daughter Susan and grandchildren Ben and Kyle.