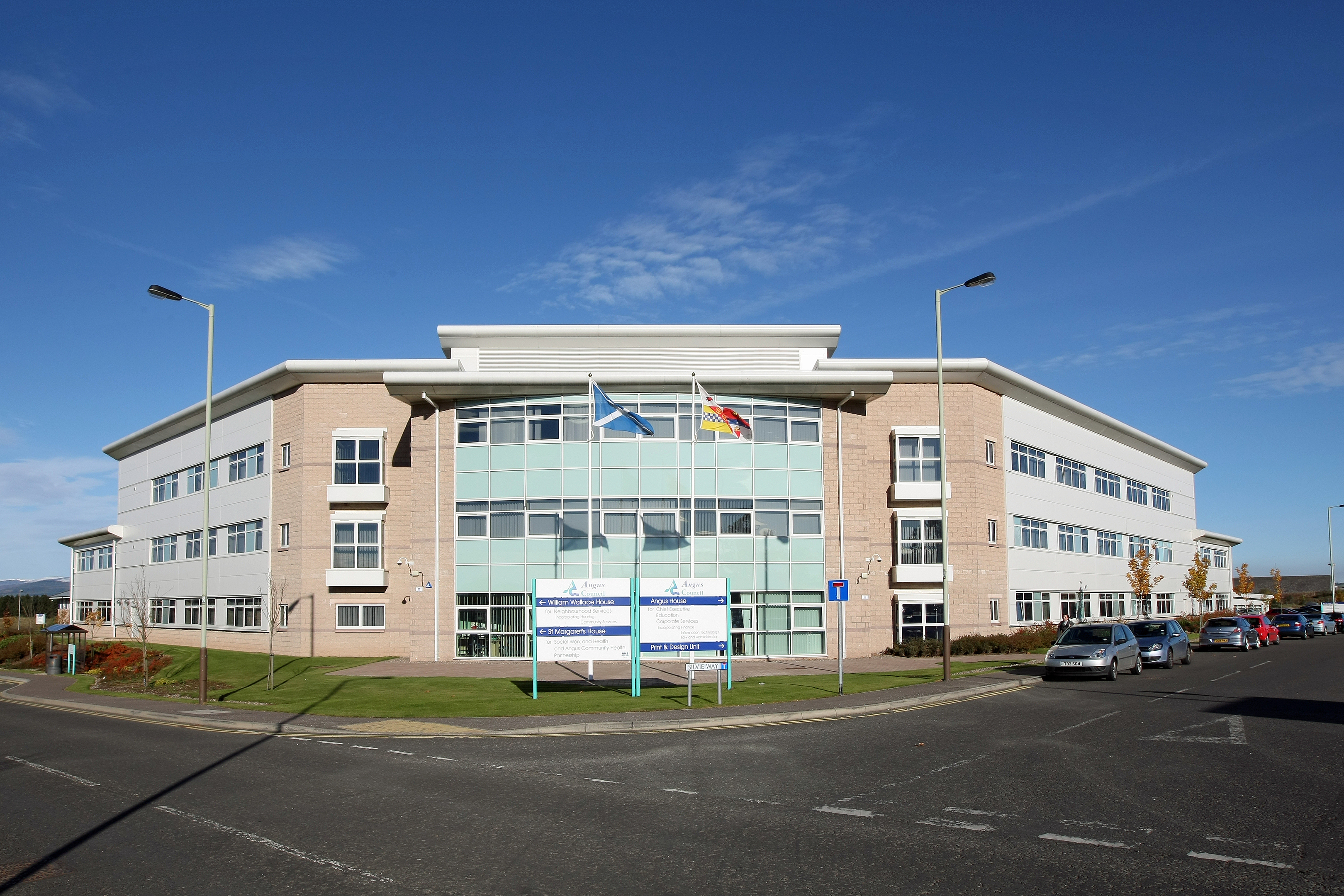 Any of the "difficult and unpopular decisions" facing Angus Council will be rubber-stamped by extra meetings of all local members, a crunch meeting heard on Tuesday.
The full Angus Council debated "fundamental" and immediate changes that will lead to significant job cuts as it accelerates its Transforming Angus strategy.
The programme was established to redesign council services and departments as budgets drop but its work to fill a £30 million fiscal black hole is behind schedule.
Councillors in Forfar were told financial challenges are "unprecedented in their scale" and were asked to approve a £1.1m payment for Ernst & Young to identify more savings.
It is understood members were recently given a private briefing over a dossier entitled "Hard Times", which outlined a range of unpopular and unavoidable decisions council chiefs feel will have to be made.
Council leader Iain Gaul made a motion for eight members to form a special subcommittee that would have responsibility for such decisions.
Councillor David Fairweather made a further motion for any such decisions to be made by all councillors.
"I'm not prepared to accept cuts without me and a number of elected members in this chamber knowing what's going on," he said.
"I think it's commendable that the leader is moving from six to eight members (on the subcommittee) but this is affecting all of our residents, all our institutions.
"This is about our staff, who worry about our jobs. We act for them. Let's vote for Team Angus and let's all make these decisions."
The amendment was seconded by Councillor Bob Myles, who added: "I feel there should be a possibility for any member to refer (decisions) to full council.
"We have seen in the past fully competent amendments being refused by the chair that did not count as a division. I am not happy with this as an outcome."
Mr Fairweather's motion was backed by Councillors Bowles, May, and Smith.
Councillor Gaul said: "I will accept that amendment but there's a warning with that.You will turn up to more meetings than you've ever done before. If you dinnae turn up, dinnae wheech."
North East Conservative MSP Liam Kerr said the news of job cuts – the scale of which has yet to be revealed – ahead of Christmas is grim.
He said: "Angus Council clearly has some difficult decisions to make, although some taxpayers may question the wisdom of spending more than £1 million on consultants to identify cost savings."