Excited cries rang through the night as 1st Monifieth Boys' Brigade was unveiled as the winner of The Courier's second annual minibus competition.
Weeks of intensive collecting saw 185 groups collect almost 200,000 tokens from the pages of the newspaper.
That gave editor Richard Neville 3,500 individual entries to make a random draw from, with the group – and the wider Monifieth community – the lucky beneficiaries.
The Courier team then made a surprise visit to Monifieth Parish Church as a group of younger BB members met.
Assistant editor Dave Lord announced the news, sparking great excitement as they cast eyes on the prize and clambered aboard to celebrate.
Every bit as happy was company captain Archie Peaston, who said the BB's existing minibus had become a severe drain on limited funds.
Twelve years old, long past its best and still much needed by the Monifieth
community, it had a running repair bill.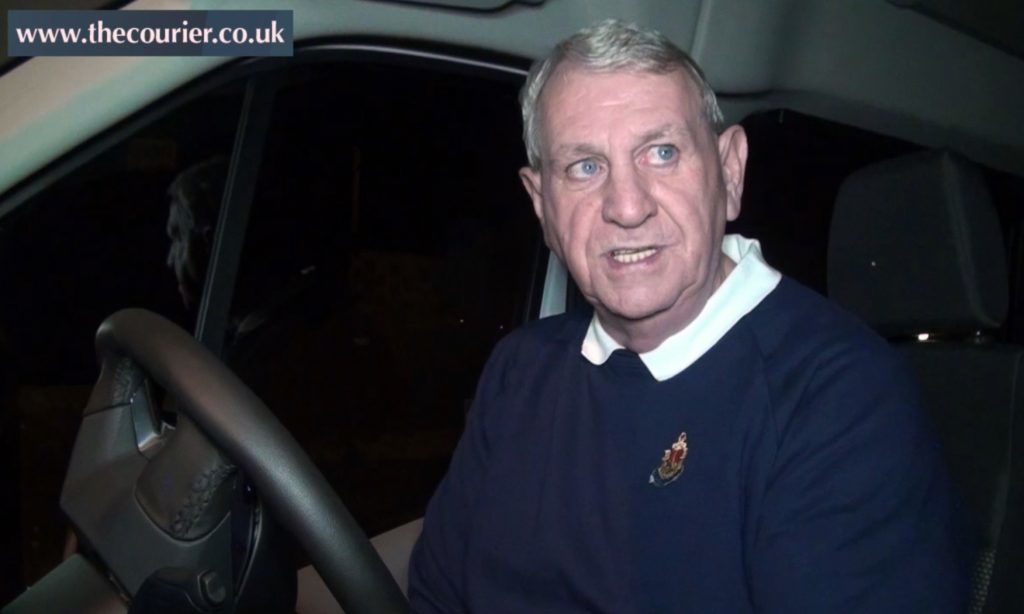 The delivery of The Courier vehicle was therefore a dream come true for the group.
Archie said: "This brand new transportation will help us keep up with our varied programme of activities and the success of our boys in national competitions.
"Our pipe band is constantly in demand and having to arrange transport for them and all their instruments can be quite an expensive task, as can hiring several minibuses to take the boys and leaders to their camp.
"Having our own 17-seater minibus will make such a difference in reducing the cost of their camp and pursuits.
"The minibus will also assist us greatly with transporting many of the older and frailer members of local charitable organisations such as Monifieth Over-60s Club and Monifieth Befrienders.
"It is absolutely incredible and marvellous for all the organisations in Monifieth to have won this great competition."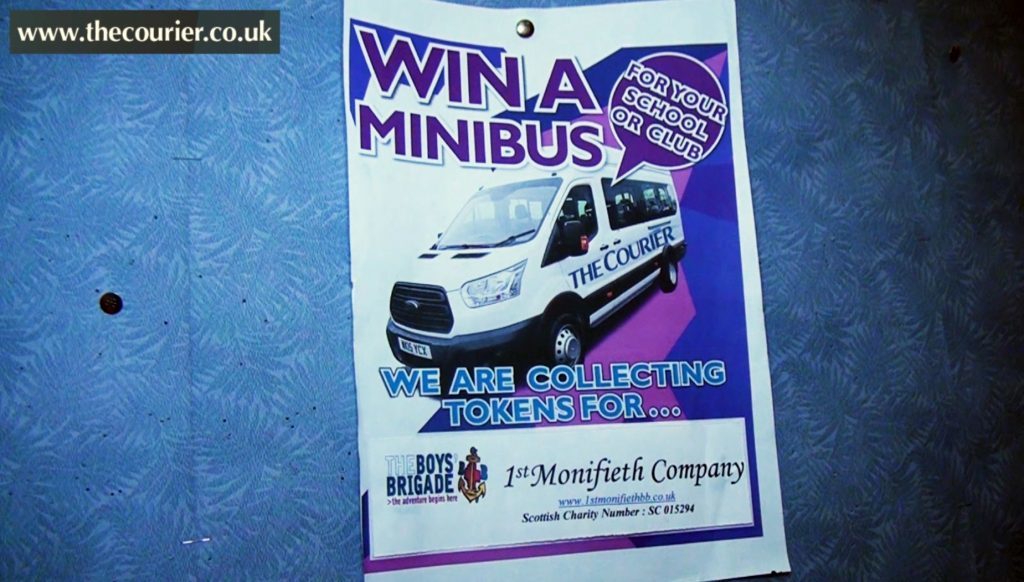 In recent years, the 1st Monifeth Boys' Brigade has gone from strength to strength and now boasts more than 80 children, both boys and girls.
Mr Neville said the 1st Monifieth Boys' Brigade was a worthy winner.
"It is always a shame that there can only be one winner but it is great to see the minibus going to such a good home," he added.
"Of all the promotions we do every year this is the one that really gets all the readers involved."
For more information on the 1st Monifieth Boys Brigade, visit www.1stmonifiethbb.co.uk.