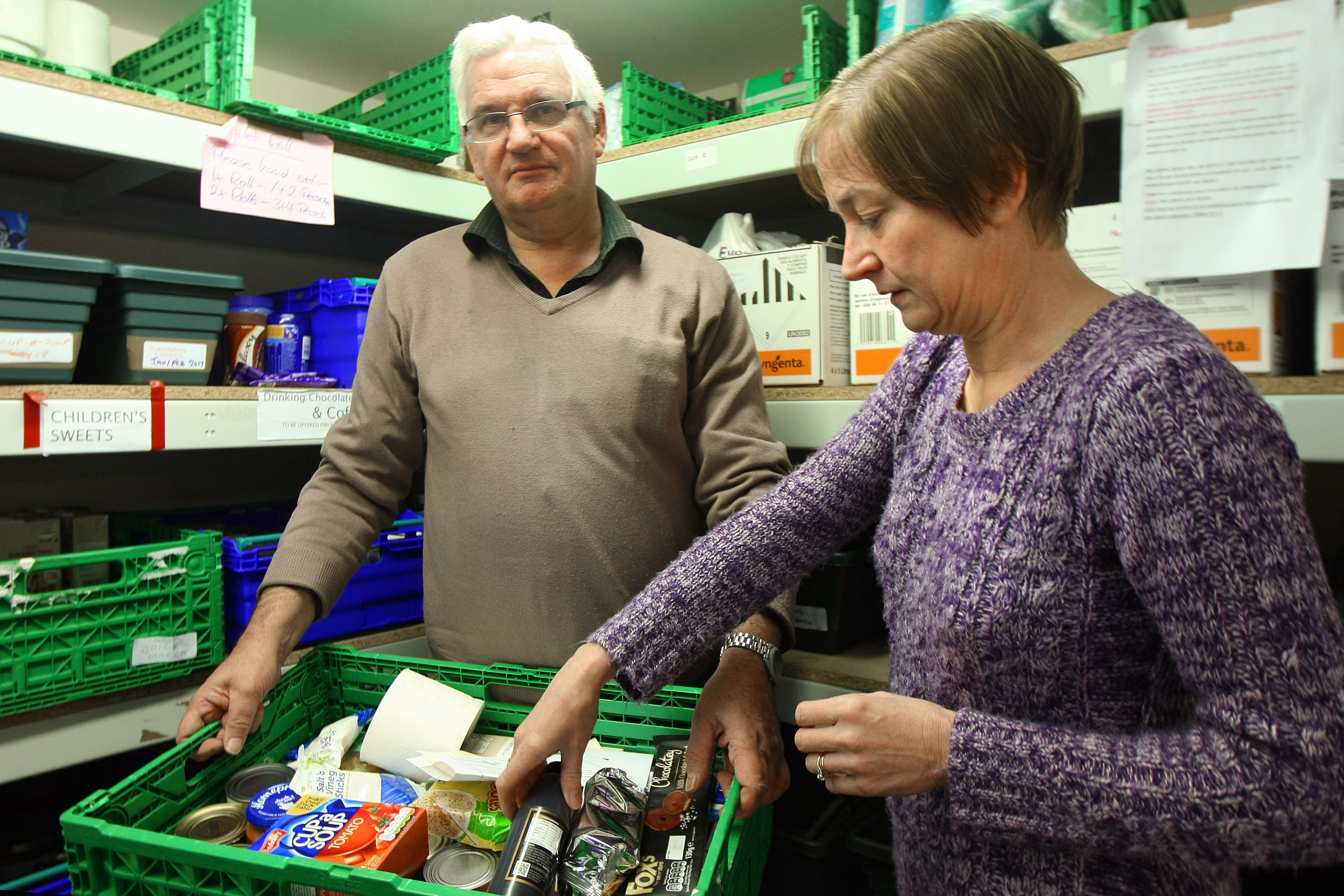 A 20% increase in the number of Angus people being referred to foodbanks has been branded "disgusting" by a local politician.
The Angus Foodbank was set up in 2012 after Strathmore Christian Fellowship saw the need for society to feed those in crisis.
Now under the auspices of the Trussell Trust, volunteers handed out 2,699 three-day emergency parcels in the last year alone, and this year's figure is set to show a marked increase.
On a visit to the Forfar HQ, which administers distribution centres in the town, Arbroath and Montrose, The Courier learned the need is greater now than in 2012.
However the volunteers commended the growing volume of donations as people spare a thought for the less fortunate as Christmas approaches.
Norman Brown, who took over from Alf Collington as foodbank manager last month, said people have responded well to a recent supermarket drive for donations, but the need is year-round, and growing.
Angus North and Mearns MSP Mairi Evans said she thinks it is "absolutely shocking" that more and more people are forced into using foodbanks.
"This is in no small part due to the abhorrent welfare policies and sanctions regime imposed by the UK Government which is plunging thousands into abject poverty and hardship.
"It absolutely disgusts me that those who are sick, disabled, find themselves out of work or those increasing numbers of people who are in work and in poverty simply don't get the help they deserve.
"At the same time cuts to welfare were introduced we have seen child poverty and food poverty rates increase — this is no small coincidence.
"I cannot thank the foodbank volunteers enough for the hard work they do.
"I joined them in Forfar last week and saw first hand the massive generosity of people and the incredible amount donated, but more food is needed as well as toiletries and sanitary products."
Rising food and fuel prices, static incomes, underemployment and changes to benefits are some of the reasons why increasing numbers are being referred to foodbanks for emergency food.
More than 3.7 tonnes of goods was donated at a recent three-day drive in Tesco stores in Montrose and Forfar.
At the foodbank's Forfar HQ, Mr Brown said: "There's certainly been a large increase in the number of donations in the run-up to Christmas," he said.
"Local schools have been collecting donations from families and kids are having dress-down days where they bring in food.
"The number of people being referred to us is up about 20% on last year.
"It's hard to be precise on the statistics at this point but there has certainly been a greater need since the start of December.
"We're getting through just under two tonnes of food in a month."