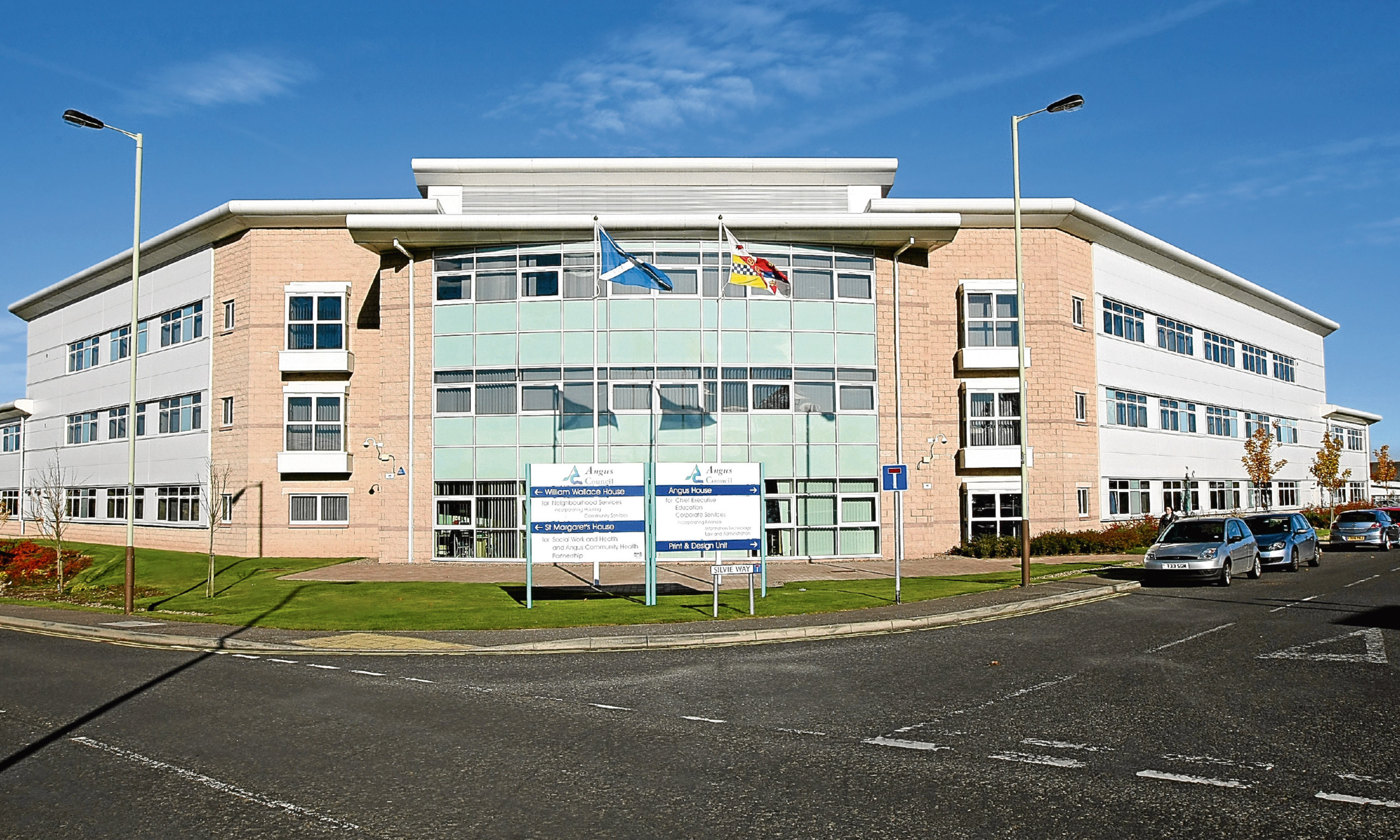 Angus council house rents will remain among the lowest in Scotland after a 3.1% increase is brought in this week.
There will be no nasty surprises for the bank balance of tenants thanks to a four-year phased restructure of rent rises.
In 2016/17 that brought a £2.02 increase to take the average weekly rent to £61.55 and at the special rent setting meeting of the council's communities committee in Forfar on Tuesday, a 3.1% rise to increase the average figure by £1.90 to £63.45 will be rubber-stamped.
Head of planning and place Vivien Smith, in a joint report to committee with finance boss Ian Lorimer, states: "The rent re-structure approved by members in 2014 gave certainty for tenants so that they knew how much their rent would be until 2017/18.
From 2018/19 there will be a return to applying a single rent increase across all housing stock.
"Discussions will take place with the tenant steering group during the coming year on whether the rent increase should continue to be agreed as a package over several years, building on the success of the four-year restructure mechanism."
"In previous years, Angus Council tenants have enjoyed rents among the lowest in Scotland, and the council currently has the fourth lowest average rent of 26 local authorities.
Last year's weekly average figures for neighbouring councils were: Dundee City £70.63, Aberdeenshire £68.95 and Perth & Kinross £65.98.
Implementing the increases for 2017/18 will generate a housing rental income increase of some £471,000, taking the total to just shy of £25 million.
The special meeting will also set out the £15.1 million capital spend programme for 2017/18, detailing major projects which include the creation of 11 new affordable homes at Viewmount in Forfar and a start on the transformation of the Abbey Quarter in Arbroath where 40 properties will be developed.
The authority has also committed to a "significant" heating replacement and energy-saving programme and the continuation of a bathroom replacement programme which got under way in this financial year.
Around 10% of the council's housing stock has already received bathroom improvements, leaving 7,000 homes still to be done under a programme due to be completed by 2026.