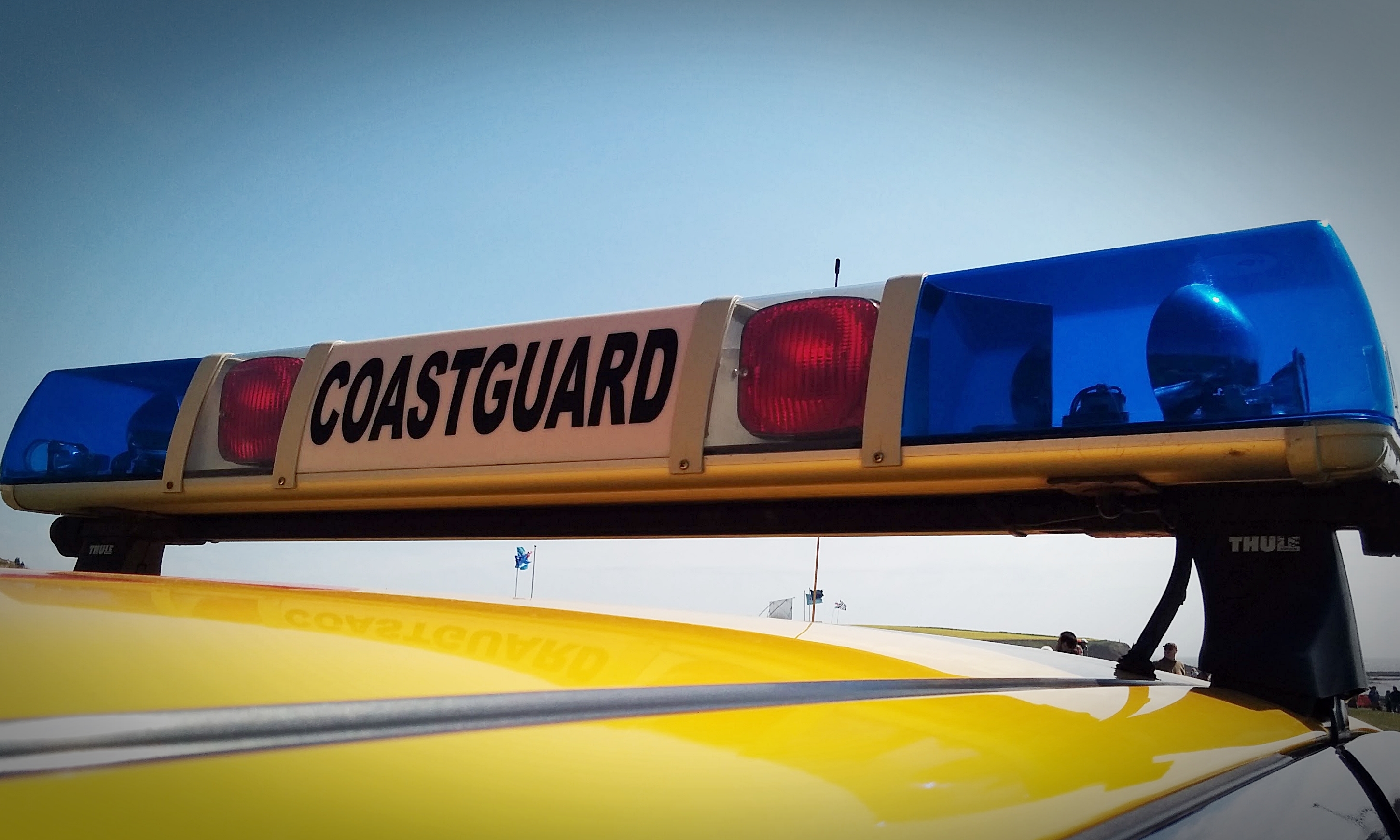 Police and the Coastguard have urged people to take extra care on potentially treacherous cliff paths following a weekend Angus tragedy.
A police helicopter joined the search along the coastline on Monday for 18-year-old Ralph Smith from Dundee who is presumed dead after he fell from Arbroath cliffs on Saturday afternoon.
A spokeswoman for the UK Coastguard said: "The cliffs along the UK coastline are continually eroding, with pieces falling from them that can be just a few small rocks or as large as a car.
"It's impossible to predict when the next piece might fall or how big it will be.
"Periods of intense rainfall will often make cliff edges more vulnerable.
"We've seen a number of cliff collapses around the coast in recent months.
"It's very clear that cliffs are very unstable in places.
"We really can't stress enough how important it is to keep back from the edge.
"There is no 'safe' place to be.
"Use the designated paths, take notice of any warning signs, be responsible and don't take any unnecessary risks."
She said people should enjoy their coastal walk but "make sure you and yours come home again safely".
The autistic teenager's body has still not been found despite an intensive search over the weekend involving the Coastguard rescue helicopter, four Coastguard rescue teams and RNLI lifeboats from Montrose and Arbroath.
The Coastguard suspended its active search and rescue operation on Sunday morning after failing to find any trace of Mr Smith and the lifeboats were also stood down and returned to station.
The incident was handed over to Police Scotland who are continuing the search.
Chief Inspector David McIntosh said:
"We have carried out extensive multi-agency searches of the coastline for Ralph over the weekend and these will continue today, with support from the Police Scotland Air Support Unit and specialist Police Scotland Search Teams.
"On Saturday, Ralph was wearing a blue jacket, blue jeans and blue and red trainers and he is described as being five feet, 10 inches tall to six feet tall, with short light brown hair and blue eyes.
"We know Arbroath Cliffs continues to be a popular area for walking and whilst we ask the public to report any information that could assist us with our search for Ralph, please be mindful of your own safety and do not put yourself in any danger.
"Our specialist search teams have the appropriate training and equipment to carry out searches of the water and coastline.
"If you have any information, please contact 101 or speak to any police officer."