An Arbroath girl who is awaiting a life-saving double lung transplant has achieved her dream of meeting pop star Olly Murs.
Seven-year-old Ruby Walker met The X Factor star backstage at his concert at the SSE Hydro in Glasgow on Saturday.
The meeting followed the Troublemaker star sending the Hayshead Primary pupil a personalised video message before Christmas last year after The Courier publicised her hopes of meeting him.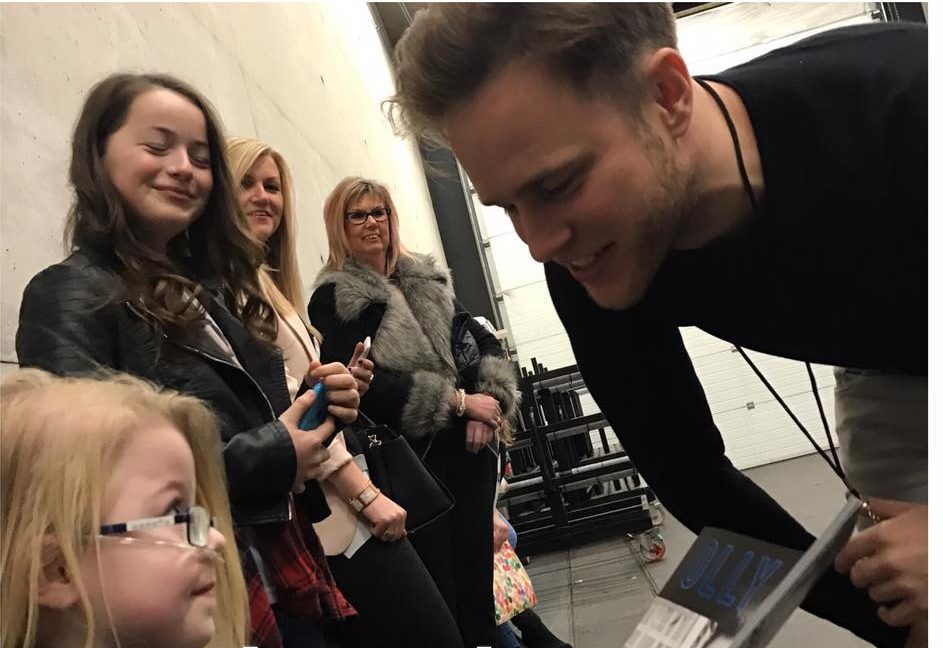 Ruby, who has cystic fibrosis, made a list of five dreams last year as she awaits the call from Newcastle's Freeman Hospital which will trigger the mercy dash when a potential donor is found.
Other dreams included visiting Hamleys toy shop in London, being a queen for the day, being a zoo keeper and becoming famous.
Announcing the meeting on the Ruby's Dreams Facebook page, mum Diane Boyd posted: "Guess who Ruby met on Saturday" along with a series of photos of Ruby and Olly.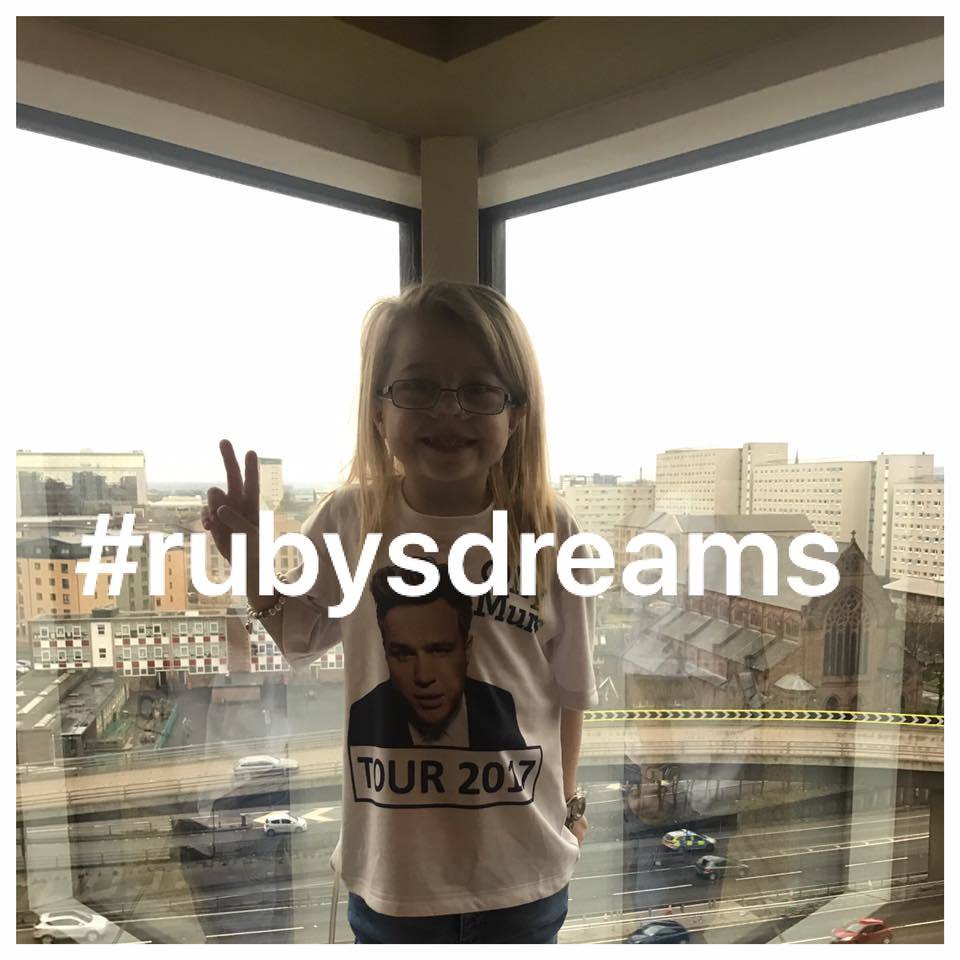 Ruby visited Hamleys toy shop in London towards the end of last year but fell ill over Christmas which saw her removed from the transplant list for six weeks.
Last month the youngster spent a week at the high dependency unit at Ninewells Hospital in Dundee after having problems breathing.
In Olly's video message, which he sent to her before Christmas, he said: "Hi Ruby, It's Olly Murs here. I hear that I was top of your list for a little message so I wanted to say a massive hello to you.
"I hear you're very brave and I'm sending lots of love and kisses to you right now."
Before signing off his message with a kiss, Olly added: "Have a lovely Christmas and I'll see you next year."
Ruby then replied with her own video message. With Olly's hit Wrapped Up playing in the background, Ruby held up a number of messages in front of a Christmas tree.
They said: "I'm waiting on a lung transplant. My uncle John wanted to make my dreams come true before my transplant and we're almost there.
"I also wanted to say thank you to everyone who has helped make this happen. It has made me so happy.
"I love Olly Murs."