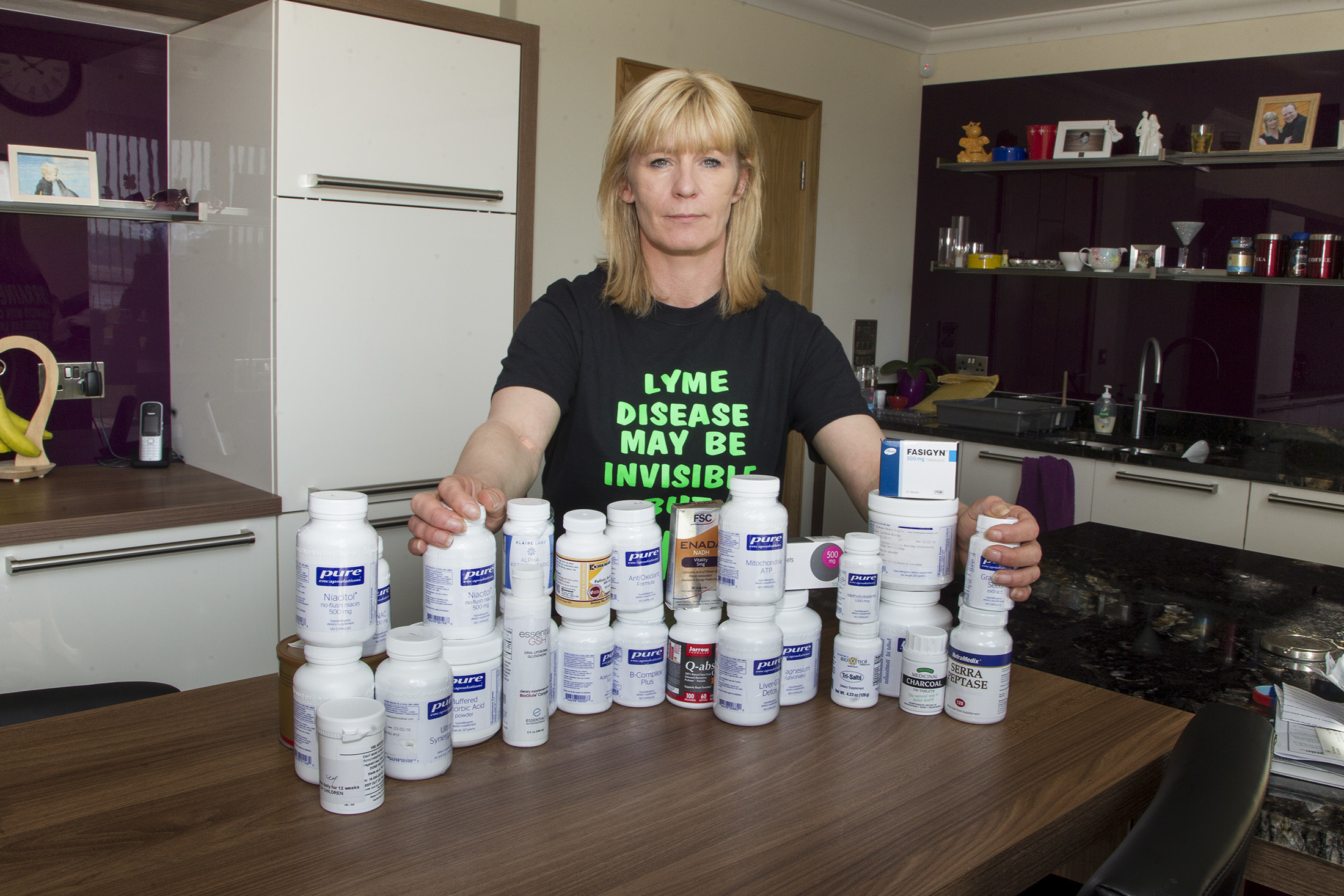 An Angus woman struck down by tick-carried Lyme disease and a dog-killing parasite is jetting off to the US for treatment.
Lorraine Murray brought forward her trip to Washington after being diagnosed with three co-infections including babesia microti which is a tick-borne disease responsible for killing two dogs in Essex while three others needed blood transfusions.
The former fitness instructor, 45, from Montrose, has been left virtually housebound since being bitten by a tick in August 2014 while walking her dog at Kinnaber.
The mum-of-two has spent £20,000 privately in the UK but flies out to the US today for specialist treatment costing £10,000 with two other sufferers.
She said she hopes the treatment in Washington will put an end to a nightmare which has affected her mobility and left her "unable to do normal family things".
Mrs Murray said family and friends have raised around £3,000 of the £10,000 cost which will cover flights, accommodation, consultation fees and all the antibiotics and supplements for the year.
She said: "We decided to bring the Washington trip forward because of these co-infections that I also have.
"We feel as it's been so long I just have to do it now as it will be probably a good few months before I'm fully back on my feet and back to some sort of normality.
"I've got to get better for my family.
"I feel I've missed out so much this last couple of years and it will be so nice to do normal family things.
"It's all about catching it early for the best chance of successful treatment."
Symptoms of babesia are similar to those of Lyme disease and complications include liver problems, severe hemolytic anemia and kidney failure.
Mrs Murray, who lives with sons Macaulay, 11, and James, 10, husband Jamie and her dog Jazz, said her family's support has kept her going during her illness.
She became severely fatigued in between bouts of what she thought was the flu for 18 months after being bitten by a tick.
Mrs Murray was misdiagnosed with chronic fatigue, and then diagnosed with Lyme disease after paying for private testing in Hemmel Hempstead.
She has also got together with fellow sufferers and is planning to lodge a petition with the Scottish Government.
The petition will call for better diagnosis, testing and treatment of Lyme disease.