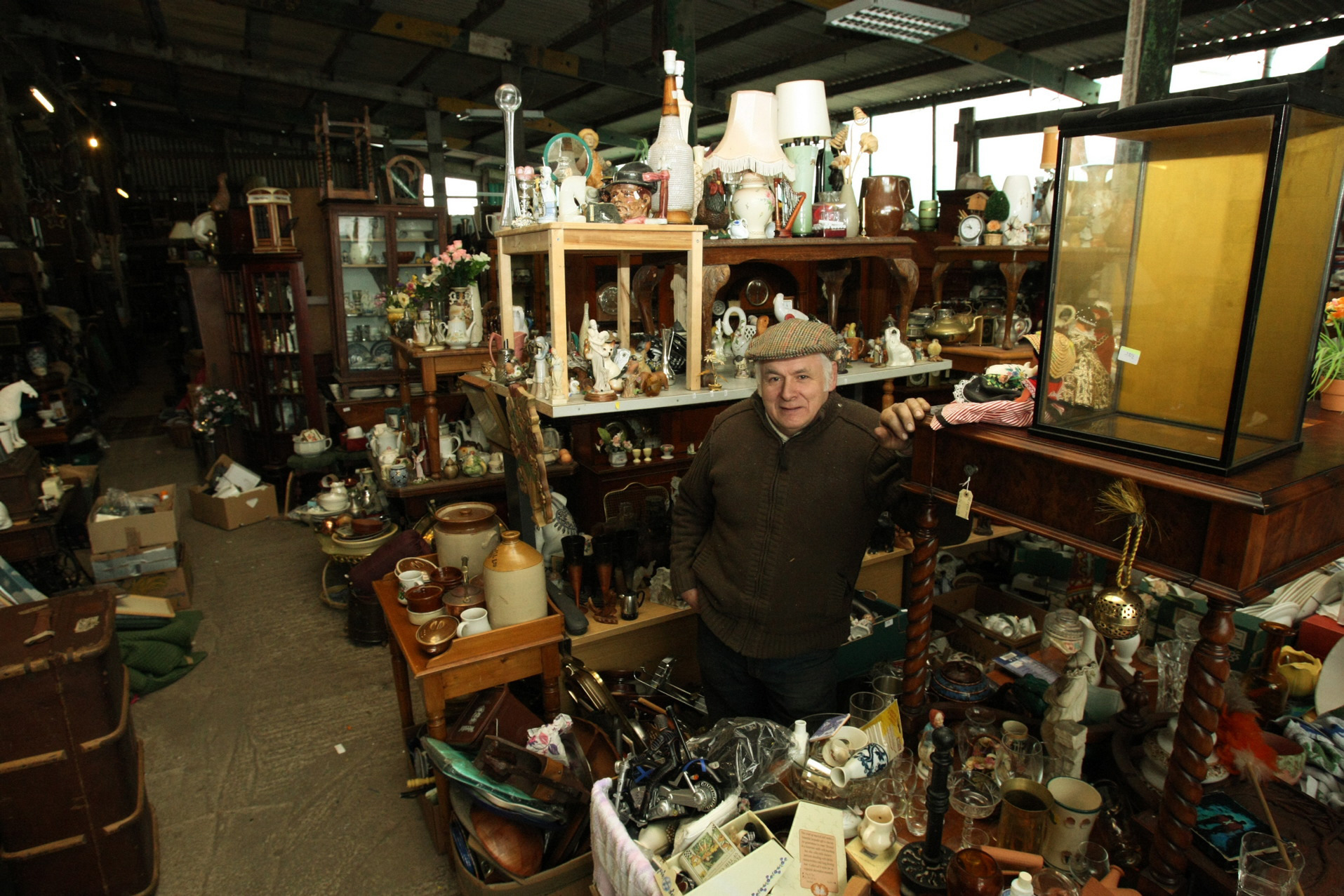 A popular coastal curiosity shop on the Angus/Mearns border will be the subject of council enforcement action following recent unauthorised expansion.
Steptoe's Yard near St Cyrus is known across Scotland as a trove of modern and antique wares.
Owner Frank Harrison, who diversified his farm to cope with the BSE crisis, had applied to Aberdeenshire Council for more storage space and to retrospectively change its car park to storage – around 3,000 square metres in total.
Mr Harrison was previously given permission to run a shop with associated overspill parking at Nether Warburton Farm, but not storage.
The local authority knocked the application back after officers and SEPA expressed concerns about development on a flood plain by the River North Esk.
He applied to the local review body (LRB) after the Scottish Government's planning appeals department ruled it had no remit to look at the appeal. Aberdeenshire councillors have now refused the application.
A spokesman said: "The matter is currently being considered by the Council's Planning Enforcement Team, who are aware of the LRB decision, and are assessing the options available to them to resolve the breach of planning control.
"The council will enter into dialogue with the landowner to discuss the breach and the steps required to remove the unauthorised use of land.
"This will involve the taking of enforcement action to resolve the breach and will set out the steps and timescales for compliance."
Karen Wiles, the council's head of legal, stated: "The LRB were unanimously of the view that a proposal such as this is required to demonstrate a need for being sited in a coastal location and that social and economic benefits outweigh any adverse environmental impacts … no justification or need has been demonstrated to meet with the relevant criteria of the policy."
The board also agreed with council officers that the site was at risk of flooding.
In their handling report, a planning spokesman said most of the site is surfaced in hard core, industrial material has already been stored on site for many months, and there had been a "long history" of unauthorised use of the site.
Mr Harrison's agent John Frullani of Dundee has submitted that the council refused permission "without giving due consideration" to imposing conditions relating to flood risk and developing in a coastal zone.
Mr Harrison did not comment when approached.