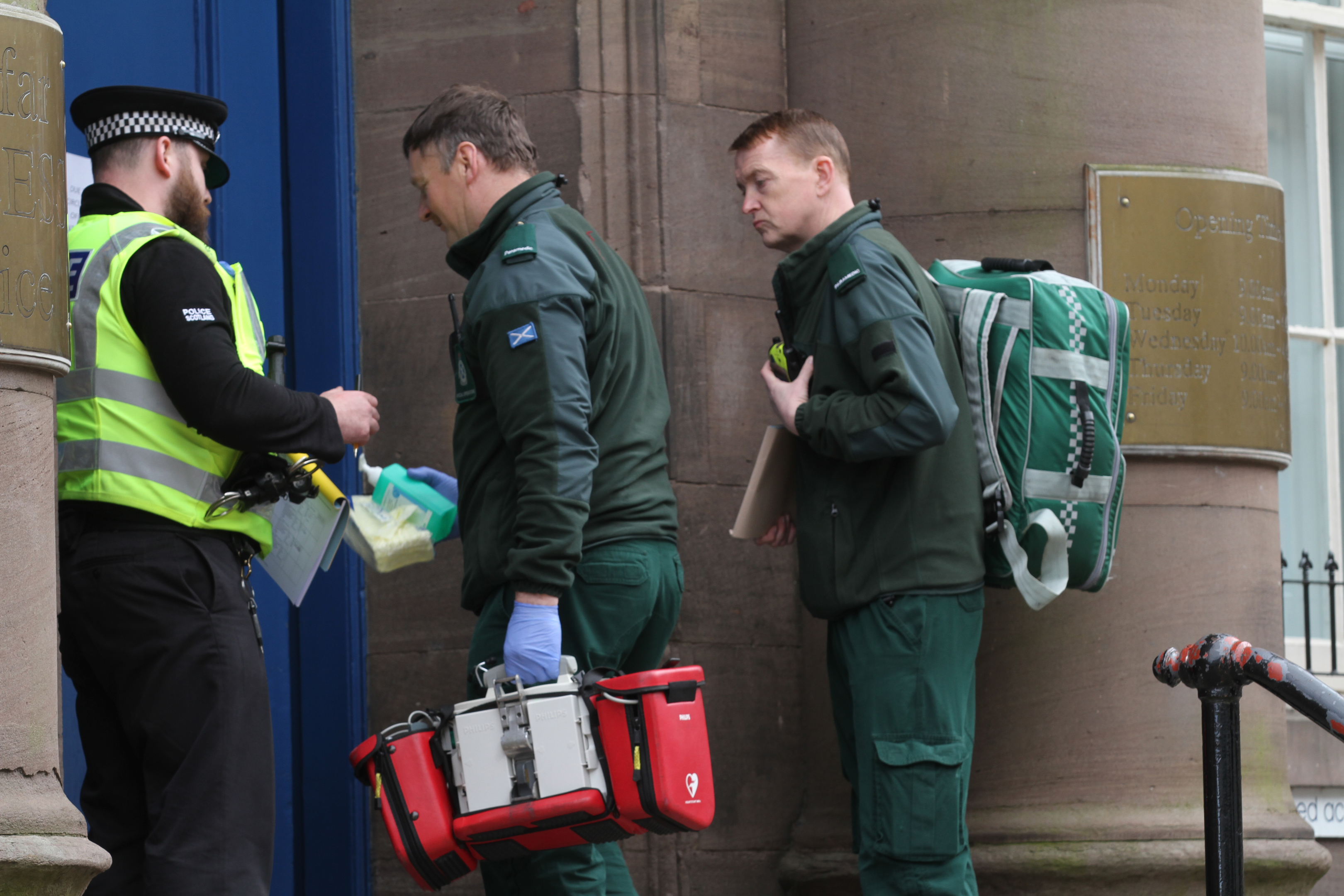 All MSPs have been issued with safety advice by police after a politically motivated letter containing an anthrax threat was delivered to council offices in Angus.
The letter, delivered to the Municipal Buildings in Forfar on Wednesday afternoon, stated that it contained anthrax spores along with the message 'Get SNP out. Tories in.'
The mail handling advice has been issued to MSPs by Police Scotland after it emerged that the Forfar incident was one of three politically motivated packages containing white powder delivered this week.
A training session on mail handling and suspicious packages will be delivered to MSPs by Police Scotland as soon as possible.
It was confirmed yesterday that the letter delivered to the Angus Council offices in Castle Street did not contain hazardous materials.
SNP MP John Nicolson's constituency office in Kirkintilloch received a suspicious package on Tuesday and police said a political party's headquarters has also received a package this week.
The discovery of the letter at the council offices in Forfar shortly after 1.30pm on Wednesday prompted a section of Castle Street to be cordoned off while firefighters in chemical suits removed the letter for testing.
Police, ambulances, four fire appliances, a heavy rescue unit and a specialist chemical unit were dispatched to the scene as the drama unfolded.
After the letter was removed in a brown evidence bag two paramedics were later seen entering the building.
An ANGUSalive spokesman yesterday said staff were supported during and after the incident.
He said: "Staff are safe, well and have received the appropriate support both during and after yesterday's incident, while assisting with the police investigation.
"The buildings are open for business as usual today.
"As always, our staff followed established mail handling procedures, which are aligned to national security guidance.
"Given there is an on-going police enquiry, it is not appropriate to comment further at this time."
Conservative North East Scotland MSP Liam Kerr said the reported contents of the letter had "no place in politics".
He said: "We must allow the police and fire service time to carry out their investigation into this alarming incident.
"However, if the reports about the content of the letter are proved to be correct, then obviously we would condemn this in the strongest possible way. This type of behaviour has no place in politics."
A Scottish and Fire Rescue Service spokesman said: "The incident was left in the hands of the police but the package did not present a hazmat (hazardous materials) threat."
A police spokeswoman said: "Enquiries are continuing".