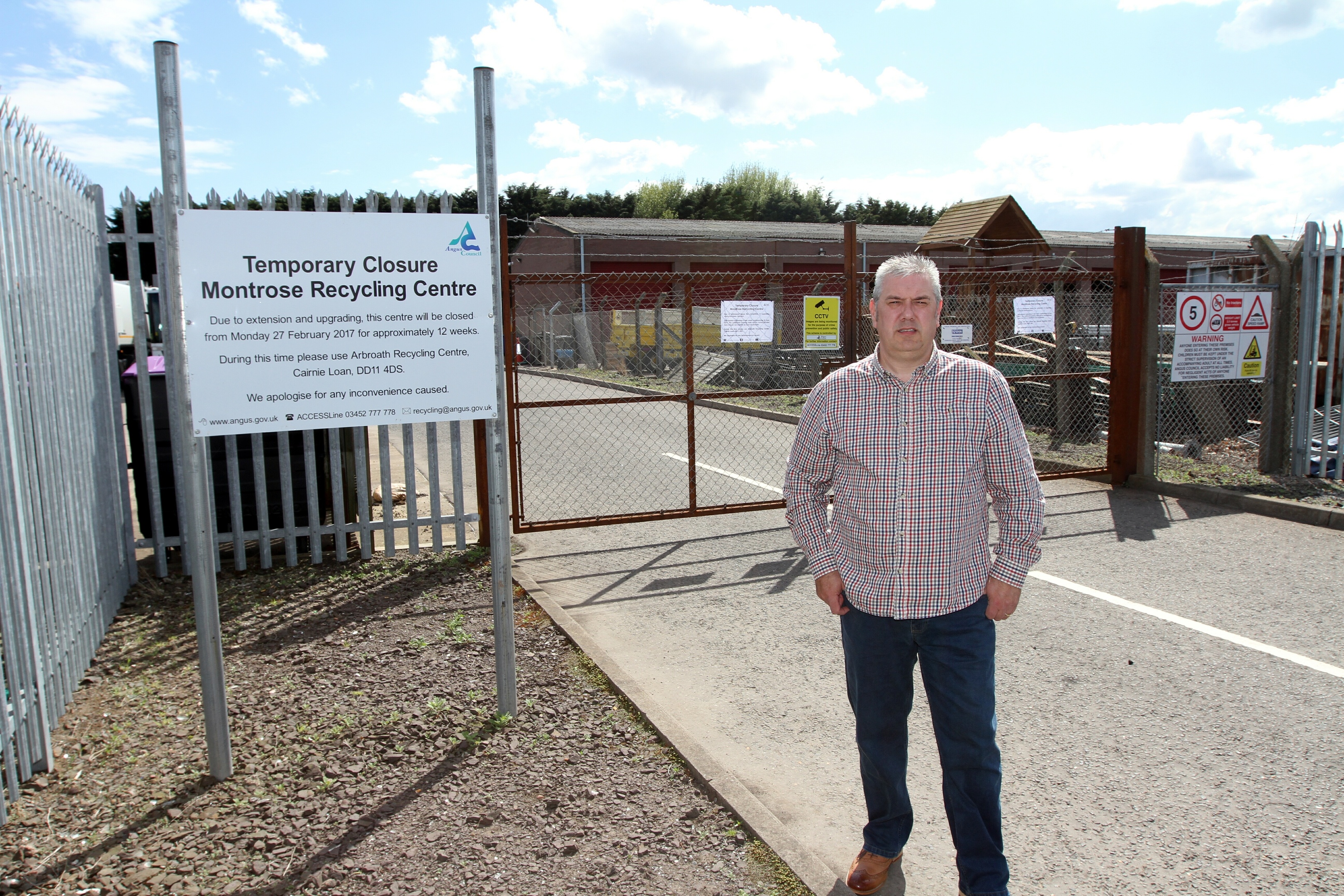 The reopening of Montrose Recycling Centre has been delayed for three weeks due to safety concerns.
The Broomfield Road recycling centre has been closed since February for refurbishment work and was due to reopen on Monday.
However, council officers have identified a "number of potential health and safety concerns" which has pushed the opening back.
A council spokeswoman explained: "The Montrose Recycling Centre has been closed for the last 12 weeks to allow for extensive refurbishment and improvement works to be carried out.
"The site was scheduled to reopen on Monday 29 May but due to a number of factors out with our control the reopening has been delayed.
"Our officers carried out a site inspection on Wednesday afternoon along with our contractor and identified a number of potential health and safety concerns which need to be addressed before the site can reopen."
The improvements at the Montrose recycling centre are being made as part of a controversial redesign of Angus services aimed at achieving around £250,000 in savings.
The council spokeswoman added that everything would be done to reopen the site as quickly as possible.
"It is expected that due to the nature of the modifications required this will take approximately three weeks. Signs will be put up at the entrance to the site to notify users," she continued.
"This news is disappointing and we would like to assure the public that we are doing everything we can to have the site reopened as soon as possible.
"However, we cannot compromise where safety is concerned and thank the public for their patience while we work to reopen the site."
People have been directed to using the recycling centre in Arbroath while the work is completed.
The news was described as "frustrating" by Montrose councillor Tommy Stewart who said he had been inundated with enquiries from residents.
He said: "I have been kept in the loop about the site's progress. There was an issue with the suppliers of the ramps for pedestrian access. There was a hold up in getting these.
"It's frustrating for me and many other people in the town who use the site regularly.
"I've been inundated with messages and phone calls regarding this.
"It's already been closed for quite a long time, especially for people who don't have a vehicle.
"I'll be asking officers to keep me updated on the progress."
Councillor Bill Duff added: "It's disappointing that Montrose Recycling Centre will not reopen on schedule. However the refurbishment is a significant investment and it must be complete and safe for the public to use.
"The public will need to be a little bit patient or use the excellent facilities in Arbroath in the meantime."