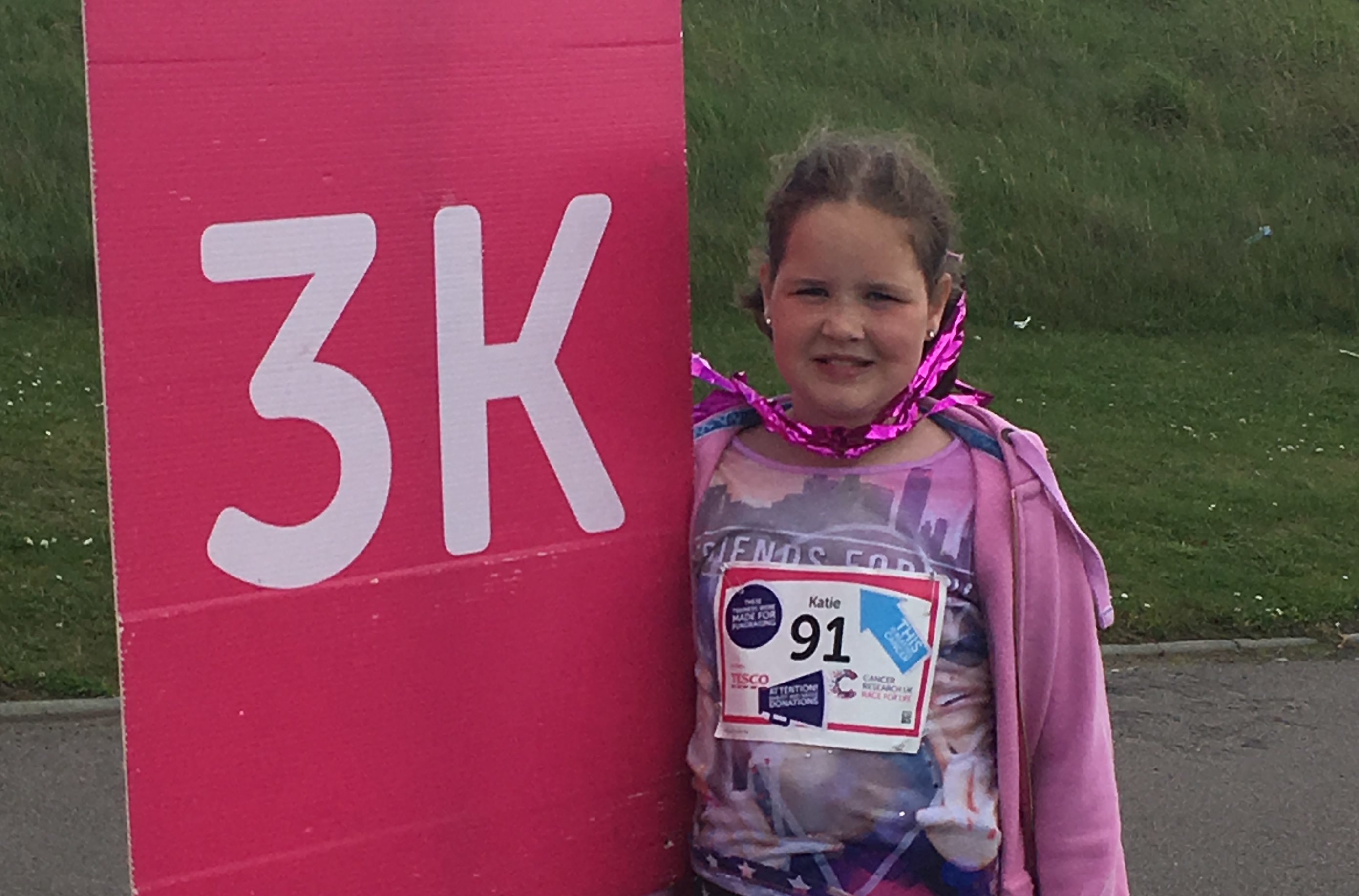 A Mearns schoolgirl has competed in her 10th Race for Life in memory of the grandparents she never met.
Katie Burness of Inverbervie, 9, was just four months old when she was carried round the circuit by her mum and over the years it has become a family tradition.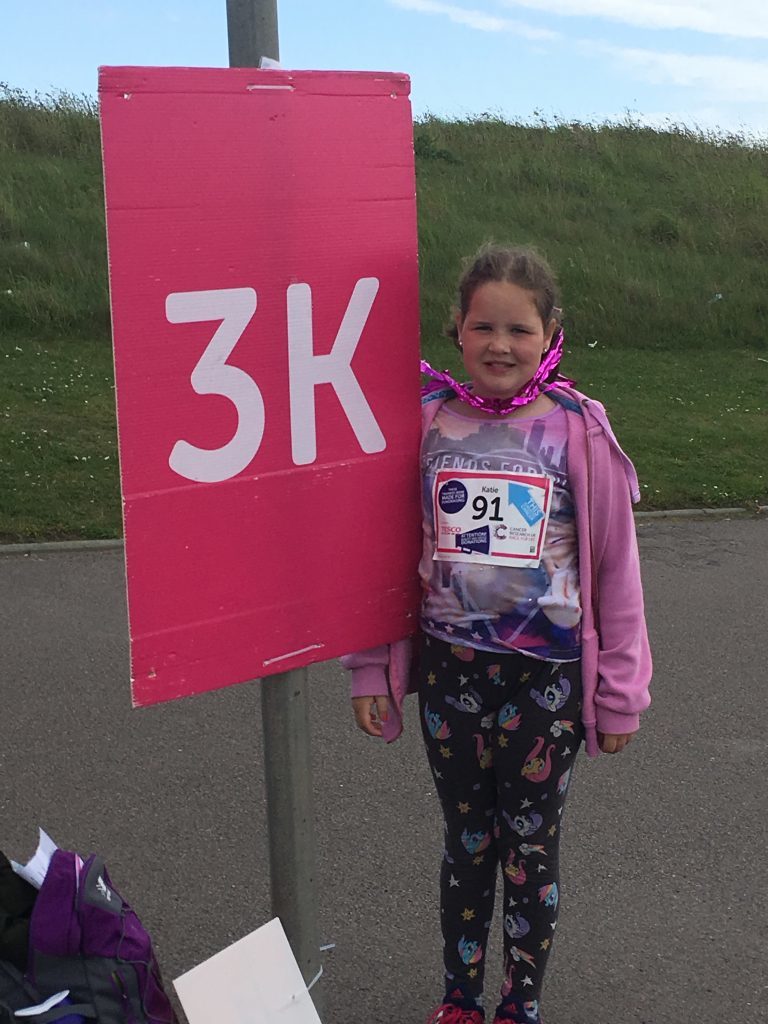 Katie and mum Caroll Evans take part every year in memory of Katie's late grandparents – Stonehaven couple Bryan and Phyllis Burness – who both died of cancer in 1996, just three months apart.
They were among 2,000 people who joined a sea of pink and took part in Cancer Research UK's Race for Life at Kings Link at the beach in Aberdeen on Sunday.
Katie was taking part just a month after cutting and donating her hair to the Little Princess Trust which provides real hair wigs to cancer sufferers.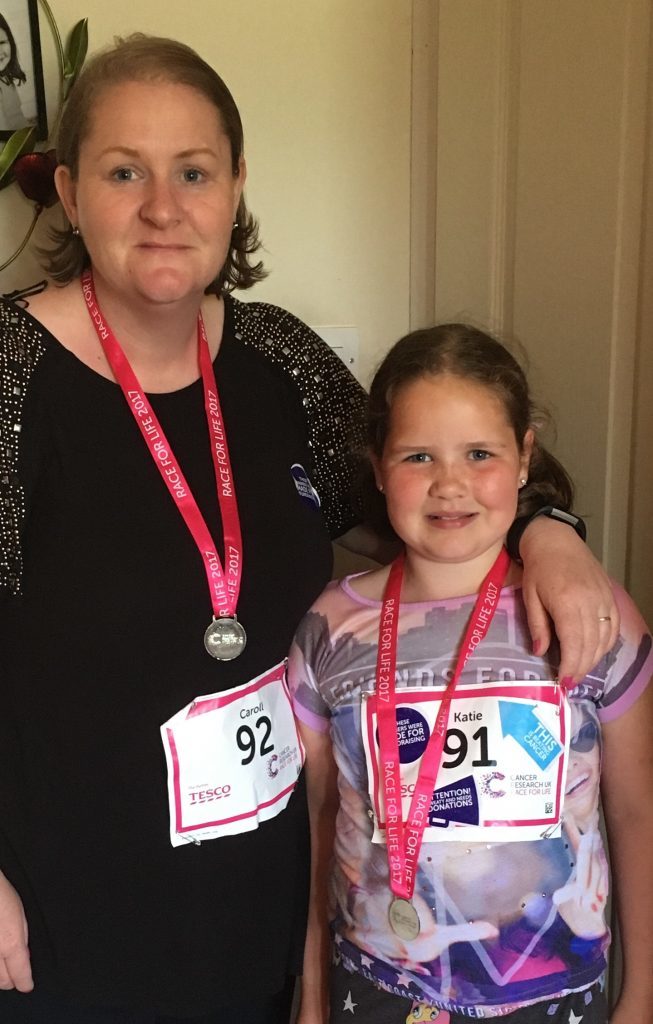 The Bervie primary 4 pupil has also proved an inspiration and encouraged three of her classmates to join her at Sunday's event.
Caroll said: "Katie was four months old the first time we took part and have made it a family tradition.
"I carried her round the first year and she went on my back the next two years before she finally walked around under her own steam.
"Katie has raised, including the money made from her hair cut, £2,000 in the past 10 years in memory of her nanny and granda."
Katie's dad Craig, 40, and brothers Jamie, 11, and Charlie, 5, cheered the duo on from the sidelines on Sunday.
Caroll said: "The boys wave us on and we all remember nanny and granda Burness.
"This year Katie managed to encourage three of her school friends to take part – she's been an inspiration. She doesn't realise what she has given back to remember her nanny and granda.
"We might have reached 10 years but we have no intention of stopping anytime soon.
"Katie is quite keen to keep going and I'll be with her for as long as I can keep up with her!"
Race for Life event manager for Aberdeen, Frances Kippax-Geary, said: "Sadly, most of us know someone whose life has been touched by cancer.
"But thanks to the huge progress that has been made in the fight against the disease, more people in Scotland are surviving cancer than ever before."
People can still donate by going to https://fundraise.cancerresearchuk.org/page/carolls-fundraising-page