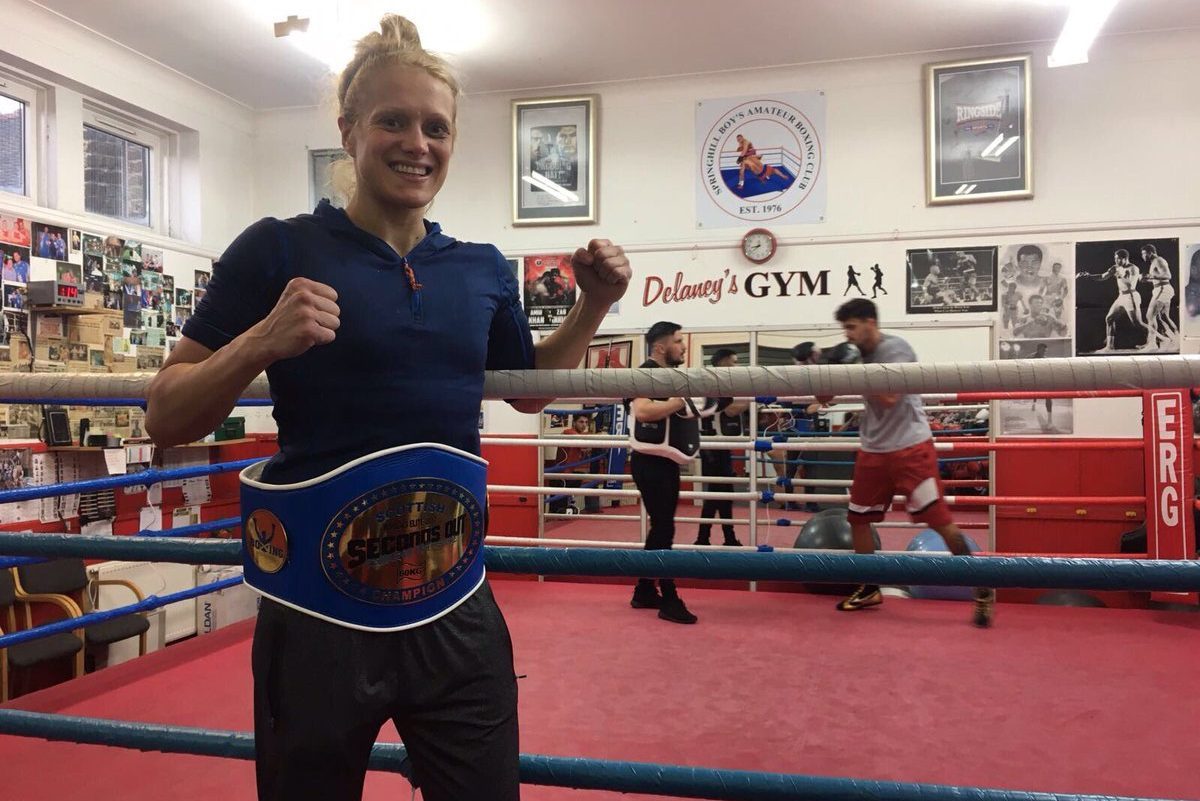 Forfar volunteers have been thanked for their "amazing" contribution as the town's gala week crossed the start line yesterday.
The Forfar Action Network took on the organisation of this year's festivities only 12 weeks ago, and launched a full week's programme of events on Sunday.
A family cycle run saw dozens of participants turn out in the sunshine for a 12.5-kilometre course, with a shorter distance for groups with younger riders.
The week will culminate in gala day in the town's Myre park on Sunday — opened by Scottish lightweight champion boxer Lynn Calder — and the annual Forfarfest music festival over the course of the weekend.
A mini festival and funfair will take place at the indoor sports centre between noon and 7pm.
Chairman Stuart Pirie said: "We only started a few months ago but I hope everyone likes what we have achieved so far.
"This can only be done with the help of the community as a whole.
The whole Forfar Action Network team would like to thank everyone who has helped us with this year's gala week, from the local businesses who have sponsored us to the pledges for the crowdfunding campaign from local people.
I would also personally like to thank everyone who has sat around the Montrose Road Centre tables and helped to put the 'week' back into gala week this year.
"The effort that's been shown is simply amazing."
Mr Pirie thanked main sponsor Guild Homes.
Director Mark Guild said: "The gala week in 2017 combines the vision of Forfar Action network and the tremendous efforts of a whole new committee to provide a special community effort for the people of Forfar."
Brochures including a tear-out "spot the mistake" window competition page are available from business around town now.
Other activities include: Monday – belly dancing for beginners at the community campus 7pm; Tuesday – a reworking of Casablanca at Studio 132 in East High Street, bridge club open night at 7pm in Queens Hotel; Wednesday – community café at Montrose Road Centre from 11am to 1pm; Thursday – tea dance at West End Social Club from 1pm to 3.30pm, Witch Walk at the Cross, messy play for infants at Montrose Road Centre; Friday – family social at West End Social Club with Two's Company from 8pm, Glensview community group coffee morning from 10am to 11.30am, Strathmore Cricket Club "international challenge" at 2pm and barbecue; Saturday – youth theatre "play in a day" at Studio 132, Tayside Symphony Orchestra in the Reid Hall; Sunday – Rotary classic car run from the Greens at 9.30am, gala day parade leaving Montrose Road at 12.30pm, and gala day from 1pm to 5pm.
Murton Farm is open for free from Monday to Friday, 10am to 4pm.