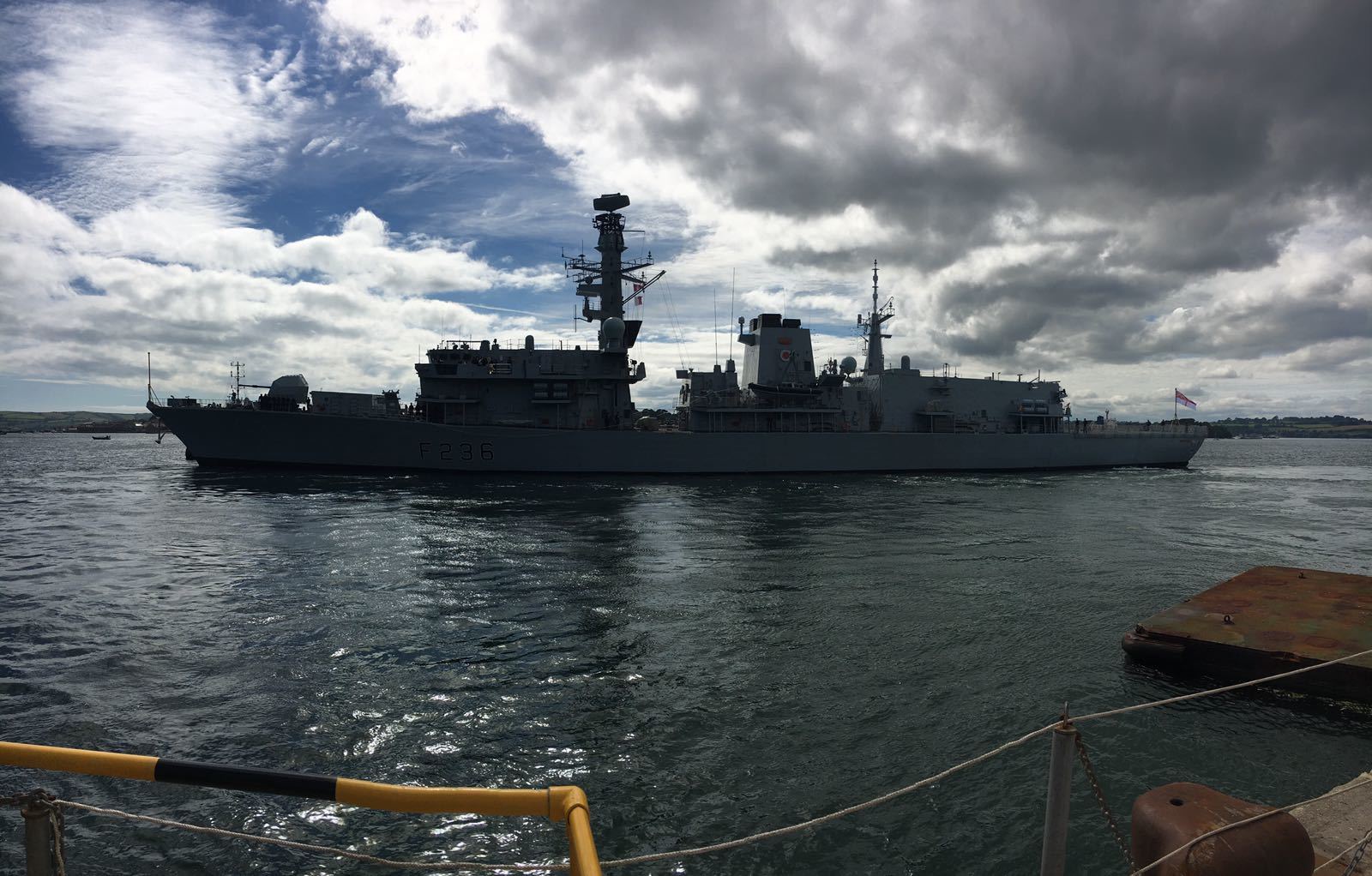 HMS Montrose has sailed through its first programme of testing after returning to the seas for the first time following a major refit.
The Royal Navy frigate, which shares its name with the Angus town, has been equipped with a new missile system and computerised command centre.
It set sail from Plymouth on Friday for the first time since 2014 and the crew were put through a host of rigorous tests and conduct training.
Over a two day period the crew respond to three overboard drills, three fire exercises, two switchboard drills, two machinery breakdown drills and as well as flood exercises.
The ship also conducted a test firing of its small calibre guns, firing 8000 rounds of ammunition.
It then dropped anchor in Plymouth Sound on Sunday evening.
The Commanding Officer of HMS Montrose, Cdr Conor O'Neill said: "It has been a testing weekend in every sense, but the ship's company have risen to the challenge and proved that they are ready and eager to master the challenges of operating a complex warship."
Over the next 12 weeks the ship's equipment and personnel will be tested in order to prove that they are ready to rejoin the rest of the fleet later in the year.
The Royal Navy warship recently announced plans to return to Montrose early next year when it hopes to exercise its Freedom of Angus which will see its crew march through the streets of Montrose at some point during its week-long stay.
The £36 million pound refit, coordinated by Babcock Marine, in which the ship received the new Sea Ceptor missile system as well as numerous other upgrades, to keep her at the cutting edge of technology for the next 15 years.
Other work carried out over the past two years included stripping the ship back to bare metal and inserting over 1,000 patches of new steel to replace worn out areas after her 25 years of service, since her launch in 1992.
More than 750,000 man hours of labour was spent working on the hull as well as power generation, a new galley, improvements to living quarters and with over 10km of electrical wiring and 5km of piping replaced.