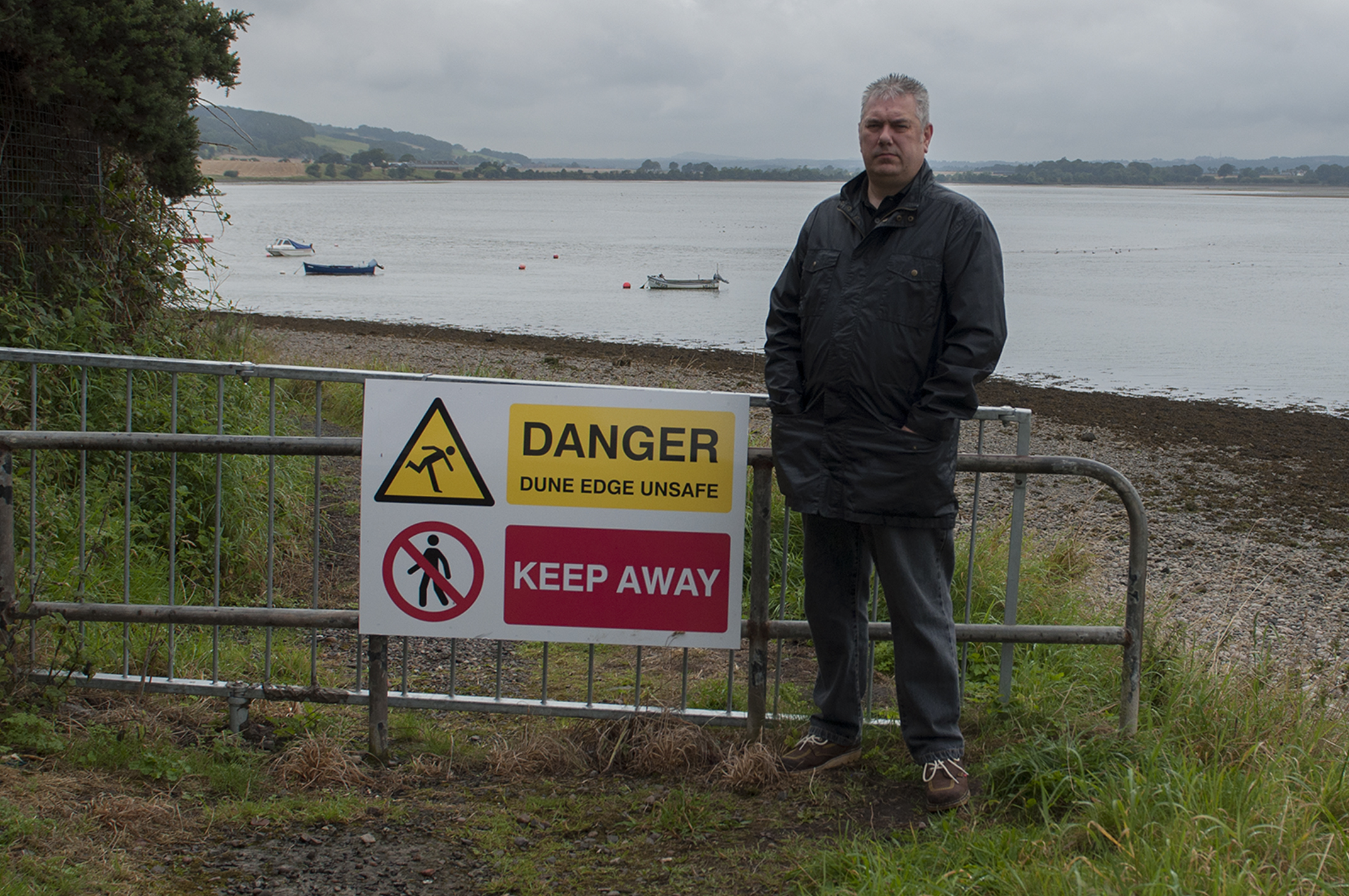 A popular coastal path in Montrose may be reopened to the public soon having been closed off for over a year due to safety fears.
A section at the waterfront on Rossie Island has been closed after erosion caused some areas of the dune edge to recede.
After conducting surveys, Angus Council installed barriers and warning signs stating that the path is dangerous and should not be accessed.
A member of the public made their own efforts to fill in the area, and the council says it is looking at ways to widen the pathway so it can be reopened.
Councillor Tommy Stewart says he is "hopeful" the public will soon be able to use the route again.
"The main thing is to get the pathway back open," he said.
"In my opinion there's absolutely no need for this path to be closed.
"The long grass and bushes that were on the right hand side of the path have all been cut back. As anyone can see, there's four feet of path now.
"Yes, there is a small area where the ground is a bit soft but a simple notice stating that care should be taken surely is enough.
"The council have their own view of course and have conducted surveys. However, I don't know what that entailed.
"I'm hopeful it will be reopened soon and that it is deemed to be safe."
Mr Stewart accepts the council needs to take precautionary measures but hopes for a positive outcome after the Ferryden and Craig Community Council meeting tonight.
He said: "The council have told me that their duty is to ensure the safety of members of the public who may walk near the area.
"The council wouldn't want to be held accountable if anything did happen of course.
"Until the council get the path re-routed they won't change the barriers in place and their position is that it is still not safe enough."
An Angus council spokesman said: "The affected pathway has been inspected recently and, due to its eroded condition, remains closed with signs and barriers in place for reasons of public safety.
"We are working with interested parties to ascertain if it is feasible to widen or divert the path landward to allow safe use.
"Local elected members are being kept informed of possible solutions along with any developments and a member of our roads department is attending tonight's community council meeting to discuss proposals."