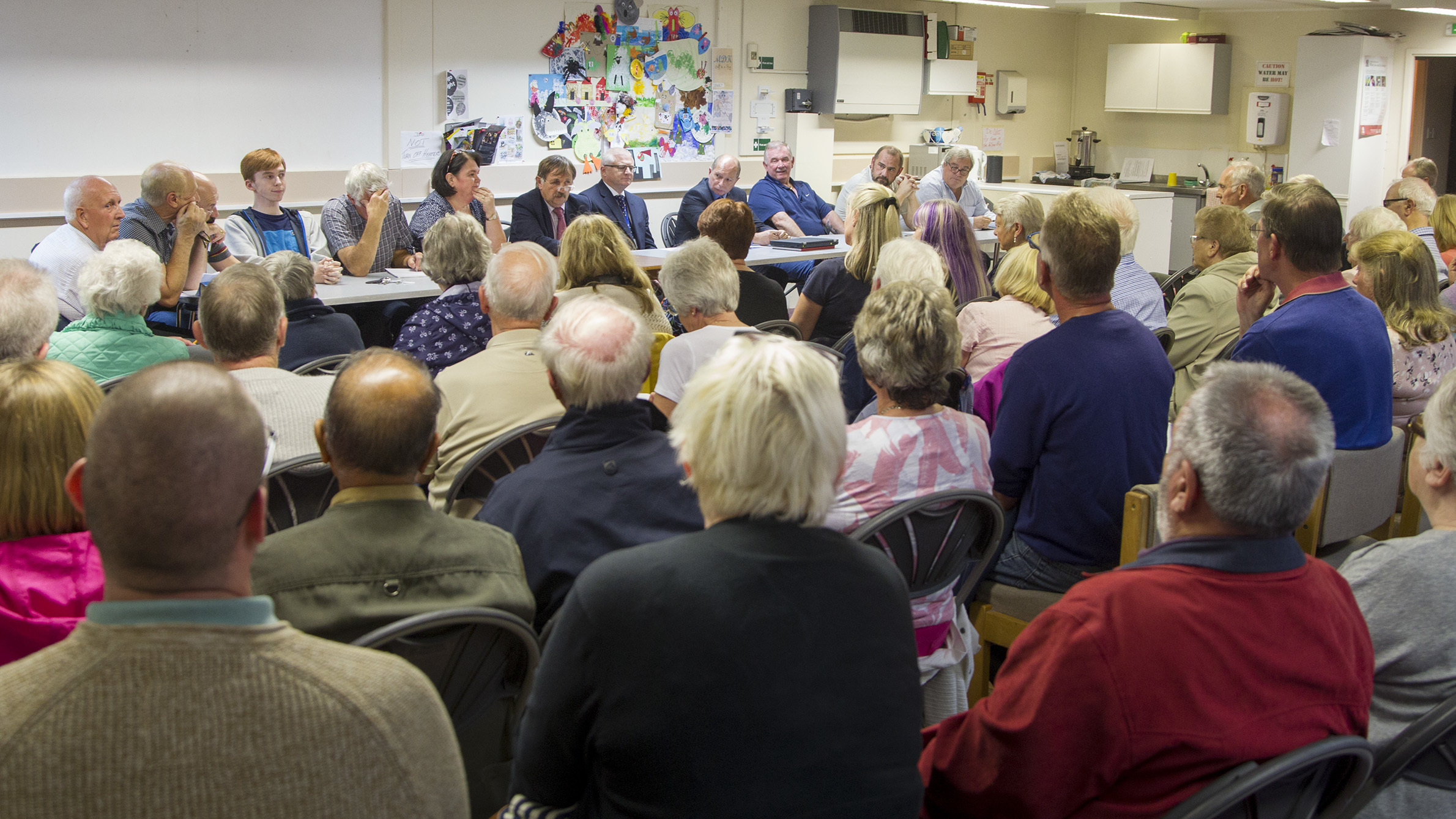 A blank has been drawn on Angus Council's bid to come up with new ideas for the future of local skip site provision, leaving the axe set to fall on Monifieth at the end of October.
Before a public meeting in Kirriemuir this week, it has also emerged that plans for a shared site to serve the town and Forfar will be back on the table following the outcome of the five-figure, ten-week review instigated by the new coalition administration in one of its early moves after taking control of the council following May's local elections.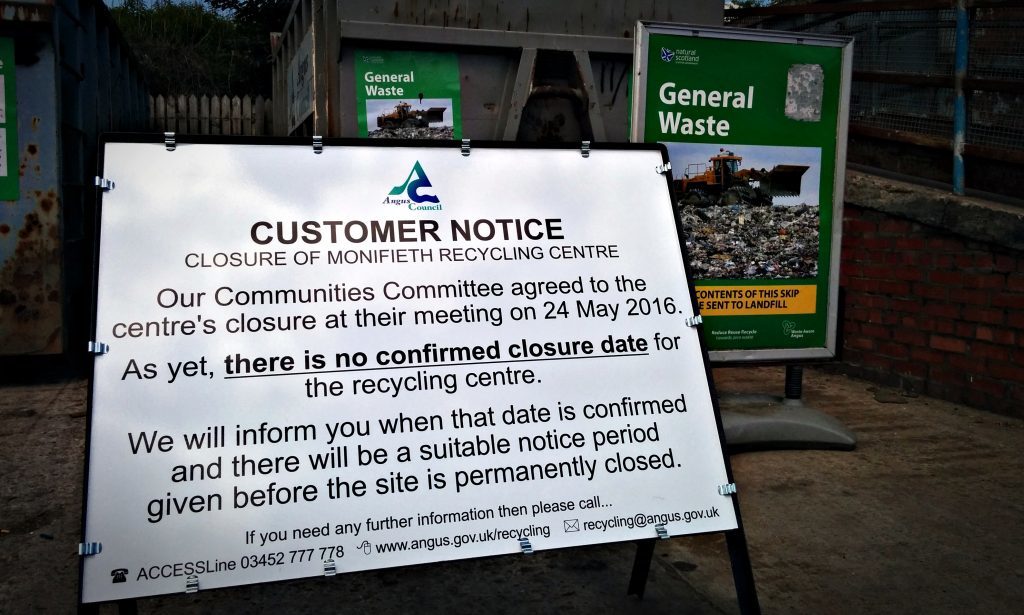 The new administration established  a member/officer group (MOG) to re-examine skip site provision in the hope of reversing a council decision of May last year which recommended changes including the closure of Monifieth, reduced hours, and the shared Forfar/Kirriemuir site.
A packed Monifieth meeting last week delivered a strong message in support of retaining local provision and council leader Bob Myles is due to face a Kirrie Town Hall gathering on Wednesday – the night before the full council will consider a report now published which recommends the full gamut of original proposals should go ahead.
The under-pressure authority faces having to make some £250,000 in recycling savings, but has invested in locations including Arbroath and Montrose.
Major health and safety concerns have also been identified, including a dangerous bottleneck at Kirriemuir and traffic queuing from the Forfar site onto busy Queenswell Road.
The MOG investigation has also highlighted what was described as "considerable concern" over site users struggling up ramps to dump material, and leaning over into skips to recover bins and buckets.
That has brought a recommendation that people walking into Angus skip sites and the emptying of wheelie bins should be immediately banned.
The use of trailers at the area's smaller, more congested sites has also been spotlighted as a serious hazard and a report is to be brought forward which could lead to changes in that regard.
In recommending that the council should press ahead with the original programme of changes agreed last year, strategic director Alan McKeown has revealed the cost of delaying implementation has now risen to almost £50,000.
"In respect of the new recycling centre to serve Forfar and Kirriemuir, it was always anticipated that this would not be delivered in the current financial year allowing for identification of a site, design of the centre , procurement of the works and actual construction."