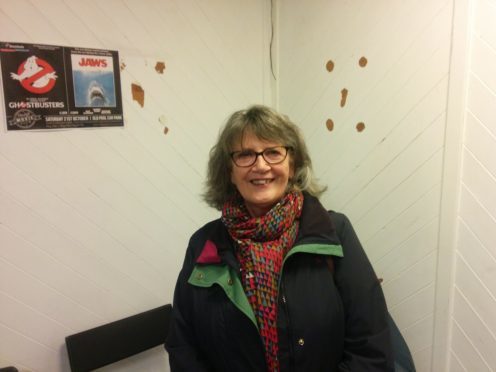 The daughter of former provost Willie Johnston said her late father would have approved of plans to convert the former swimming pool in Montrose into a cinema.
Wilma Fotheringham travelled to the town from Aberdeen on Saturday as members of the public got the chance to take a final glimpse inside the old building before work begins.
During his spell on Montrose town council, Mr Johnston was involved in many of the big projects of the time such as the building of the town's swimming pool, the conversion of a former church into the town hall and he was also instrumental in bringing the pharmaceutical company Glaxo to Montrose.
In 1945 he had stood for the Montrose Town Council and topped the poll.
He held various council offices and was elected as provost in 1956, a position he would hold for four three-year terms, a council record.
Mr Johnston cut the first turf at the swimming pool which opened its doors in 1962.
Mrs Fotheringham said her father would have been "really chuffed" to see the charity's plans for the old pool.
She said: "I still have the spade and polish it every now and again.
"He would be really chuffed to think they were doing something positive with the old pool.
"He was instrumental during his time as provost in getting a swimming pool for Montrose when the town needed it."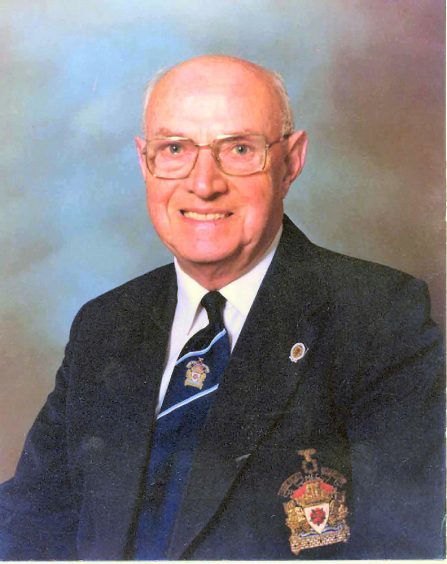 In 1969 his services to local government were recognised when he was made a freeman of the burgh and awarded with an MBE.
A former chairman and president of Montrose Football Club, Mr Johnston was known to generations of players, supporters and officials as Mr Montrose.
Mr Johnston died in 2005 aged 92.
Montrose Playhouse Project is raising £2.5 million through fundraising, events, grants and investment to renovate the former town swimming pool into a non-profit state-of-the art facility encompassing a three-screen digital cinema, exhibition and community space, conference facilities and cafe bar.
A crack team of local tradesmen and DIY enthusiasts have volunteered to help the team strip the building back to a shell before the renovations can commence.
A crowdfunding campaign to raise £15,000 was launched on Saturday to cover the costs of equipment, materials and health and safety gear.
People can pledge by going to http://www.crowdfunder.co.uk/montrose-playhouse-project-scio-diy-sos