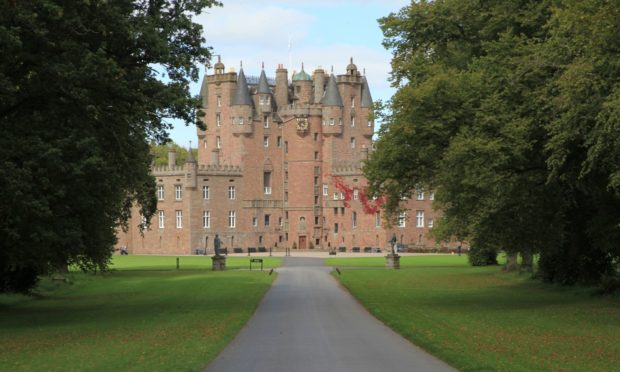 Visitors to Angus can live like a real Lord or Lady by staying at a house with real-life royal connections.
Glamis House, located within the Glamis Castle estate, has been renovated and is being offered as rental accommodation for corporate functions and weddings.
The venue boasts one master apartment, four en-suite bedrooms and one double bedroom, sleeping up to 12 adult guests.
There is also a heated therapy swimming pool in the games room and access to a range of sporting pursuits on the estate and further afield.
Tommy Baxter, general manager of the Glamis Castle estate, said that it was a "perfect opportunity" to provide something the business has lacked for many years.
He said: "Quite often we have high-profile visitors or guests of weddings or other functions but we've never had the right accommodation to put them up.
"We have always lacked somewhere that can fill this gap and Glamis House just gave us this perfect opportunity. It made sense as we can't use Glamis Castle of course because it is lived in.
"Glamis House is a beautiful late-Georgian property which we have renovated to a really high standard. We didn't want to let it out to a long-term tenant because we felt it was just too special for that."
The house was built between 1800 and 1802 to accommodate Patrick Proctor, the Factor to the 10th Earl of Strathmore and Kinghorne on the Glamis estate.
It was later occupied by Queen Elizabeth's great-grandmother, Lady Glamis.
Two of Lady Glamis' sons inherited the Strathmore title – Thomas, who became the 12th Earl in 1846 and Claude, 13th Earl.
When Elizabeth was four, the latter – her grandfather – died and her father inherited the Earldom, and with it, Glamis Castle.
In the late 20th century, Glamis House became the residence of Mary, Dowager Countess of Strathmore and Kinghorne, widow of the 17th Earl.
She lived there for several years, during which the Queen, Queen Mother and Princess Margaret were regular visitors.
This year, the 19th Earl decided to renovate Glamis and open it as rental accommodation to visitors, staring this month.
For further information please contact Doreen Stout on 01307 840393 or enquiries@glamis-castle.co.uk