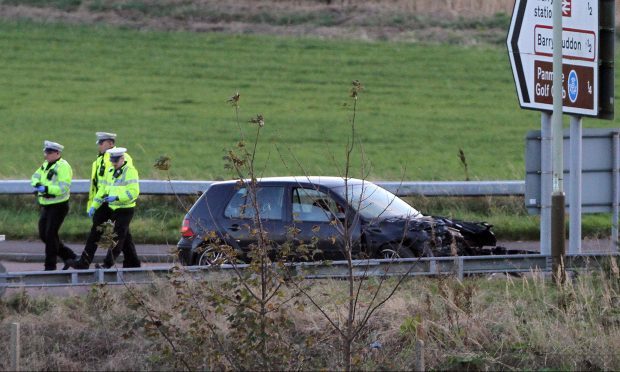 A biker killed in a collision with a car on Friday afternoon near Carnoustie has been confirmed as 27-year-old local Graeme Bell.
The Carnoustie resident was killed after his motorcycle collided with a black Volkswagen Golf on the A930 at Barry just before 3pm.
It is understood the motorbike-enthusiast was returning to work at Cupar Motorcycles in Fife from his home in Carnoustie when the accident occurred.
A Tayside Police Division statement said: "Police Scotland can confirm that a man who sadly died in a road traffic collision on the A930 near Carnoustie on Friday 3rd November has been named as 27 year old Graeme Bell.
"Mr Bell came from the Carnoustie area, and our thoughts are with his family and friends at this time."
His wife Jenni was too upset to speak at her home yesterday but responding to a tribute post online by Cupar Motorcycles, she said: "Thank you so much for all your kind comments. It's comforting to know he was so well liked and respected.
"He was my world and I was his but there was still plenty room for his passion for his beloved bikes. He was the best and he has been taken from us all too soon."
For more, see Tuesday's Courier