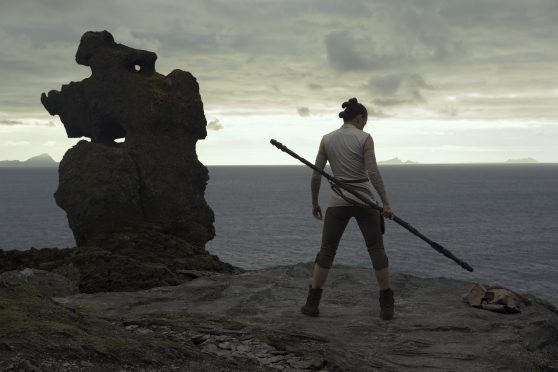 Cinemas across Tayside and Fife are preparing to welcome legions of Star Wars fans as the next instalment of the legendary film franchise hits Scottish screens.
Tickets for the first screenings of Star Wars: The Last Jedi at picture houses across the area are going fast with only "a handful" of briefs left for the Thursday morning Imax 3D showing at Perth Playhouse and others in Dundee already sold out.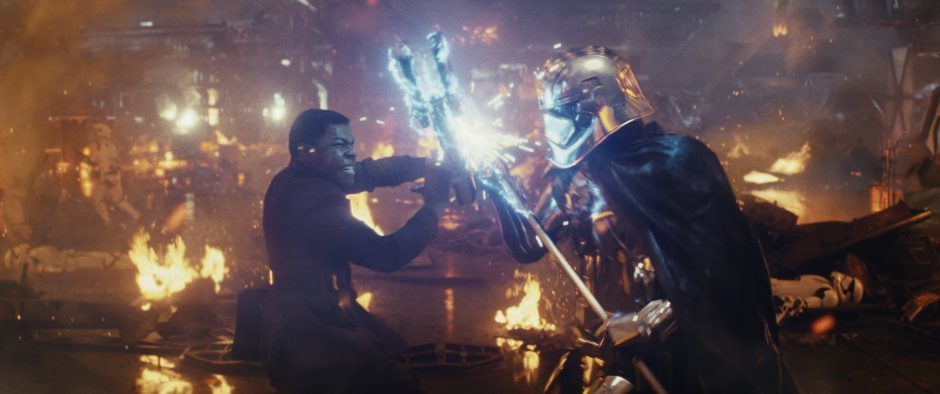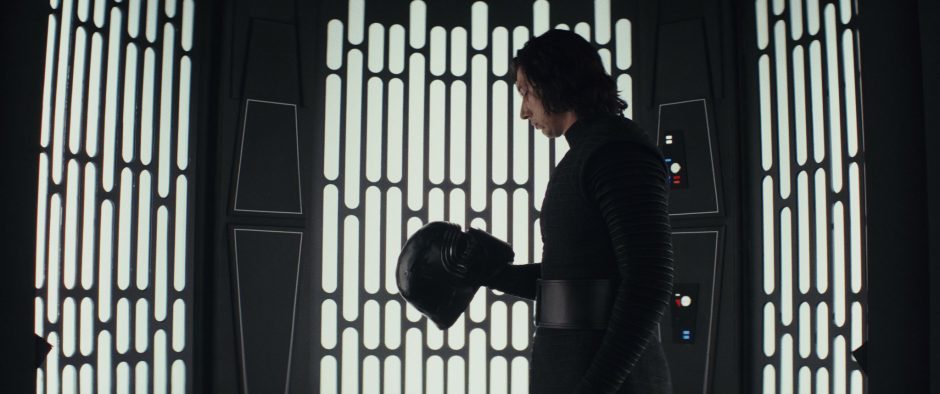 Midnight screenings are also taking place in Arbroath, St Andrews, Dunfermline, Glenrothes and Leven.
Hundreds of fans are expected to queue up at Cineworld in Camperdown Leisure Park on Wednesday ahead of seven late night showings of The Last Jedi.
There are four midnight screenings taking place at the Odeon in Douglasfield from Wednesday-Thursday, one in 3D and three in 2D. The same goes for the Odeon in Dunfermline.
Tickets are also selling fast for the first screenings at Dundee Contemporary Arts (DCA) on Friday.
Star Wars: The Last Jedi…Where in Tayside and Fife to catch new film before everyone else
Two midnight screenings will take place at both Kino Cinemas in Glenrothes and Leven, while there will be one in the New Picture House in St Andrews and another at the Chalmers Filmhouse in Arbroath.
Deputy general manager at Perth Playhouse Paul Byrne said: "It is going to be awesome, phenomenal. Midnight screenings of Star Wars always sell out, there is only a handful left here. People come in half an hour early to buy their popcorn.
"There is a lot of excitement about, it is the biggest film of the year. Our Christmas tree has a Death Star on top of it."
Alice Black, head of cinema at the DCA, said she is delighted many people were choosing the venue's unique setting above the local multiplexes..
She added: "Tickets are selling well, especially for our weekend evenings. We're not showing it at midnight but our ticket sales are great, it's over half full for most of them. For us it is always exciting people are choosing to come here as opposed to the multiplexes.
"The whole team are very excited. It is a bit sad, it is the last Carrie Fischer one.
"It has to come down to storytelling, the (Star Wars) stories are great. They are essentially kind of Westerns. I wasn't a big fan of the last prequel revamp series but now, in the new ones, they have re-captured the spirit of Star Wars."
Brenyn Goodwin, spokesman for Chalmers Filmhouse in Arbroath, said the midnight screening of The Last Jedi was a big coup for the town.
"Star Wars is one of the biggest franchises in history. Pretty much all of the staff are in different stages of preparation for it," he added.
"It is a lot more convenient for people living in Arbroath, and people can take advantage of the restaurant. We've had tonnes of bookings."
Head of film at Cineworld Cinemas Stuart Crane said ticket sales for The Last Jedi are "on a par" with 2015's The Force Awakens, which he said was the "highest selling pre-sale film of all time".
He added: "Tickets for our midnight screenings at Cineworld Dundee are selling fast, with a few screenings already sold out, so we recommend booking now to avoid disappointment. We're so excited for fans to see the film at Cineworld and can't wait to show it."