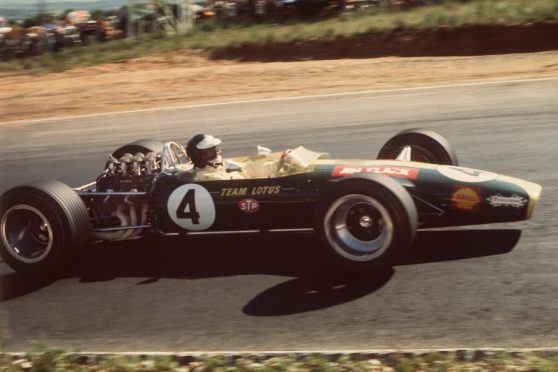 A Guid New Year to all and may you enjoy a happy and healthy 2018.
And hopefully a healthier one than many have already obviously endured given the parlous state of supermarket shelves stripped bare of every linctus, lotion, pill or potion that might quell the coughing and stem the sea of snotters engulfing entire households.
On the upside it's been a dry January so far for yours truly, but admittedly that is entirely lurgy-induced accident rather than resolute New Year, New Me design.  All the pain, none of the gain.
None of which seemed to have afflicted Jim Clark half a century ago when the 1968 January 1 South African Grand Prix would witness the Scot's last F1 win in what ultimately proved to be his final F1 race.
As the 50th anniversary of Clark's death looms, be assured that this will not be the last Monday Matters mention of 2018 for the Fife-born farmer who conquered the world from behind the wheel, but what interested me about the anniversary and the packed schedule drivers of Clark's day took on – even racing on Ne'er day – was the local flare-up about festive working and the thumping headache Angus just cannot seem to shift.
Skip sites have featured in this column before, and will again  — especially with a council budget only weeks away.
The latest bust-up revolved around different festive opening days, with Carnoustie and Kirrie the burghs which felt they lost out because of work schedules and new rules which left them without a dump for days.
Much of the latest chapter was played out on social media, with a fair bit of sympathy for staff whose entitlement to seasonal time off was vigorously defended.
Surely that logic would have meant all of the sites operating the same festive hours?
No, what this was about was the battle of the burghs. A fight each of my predecessors covered, and one which will be reported by all my successors.
And it's a war I predict will become increasingly bitter in the weeks and months ahead, bringing political  casualties along the way.