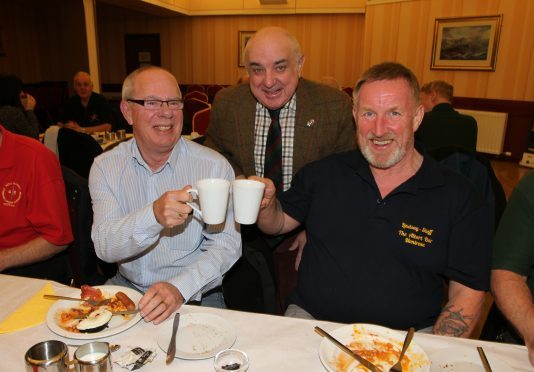 The Provost of Angus joined fellow veterans for a hearty breakfast to toast the success of a scheme that brings them together and boosts their sense of comradeship in civilian life.
Ronnie Proctor, who spent his life in the uniform of the Black Watch, visited the Forfar Legion to meet old soldiers, sailors and airmen who attend its regular weekend get-togethers.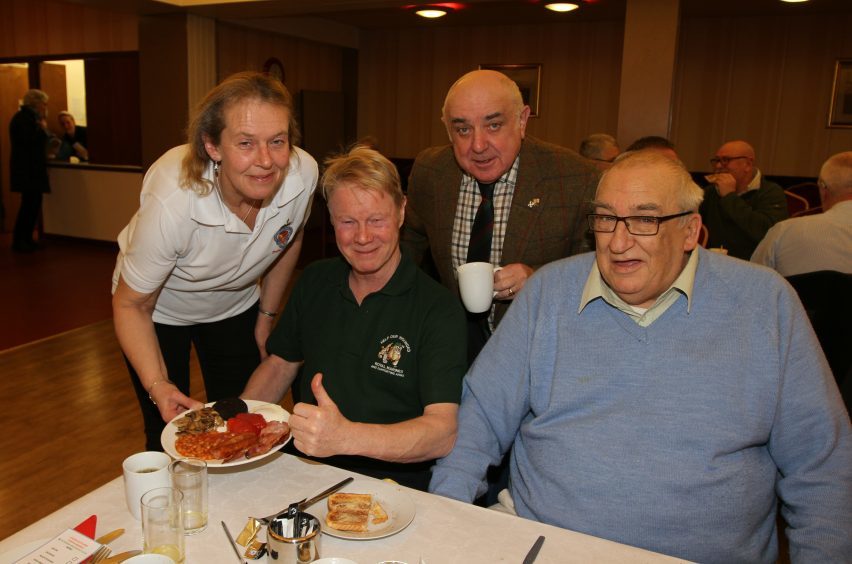 The Provost, a retired Black Watch Major, has taken a keen interest in the growing popularity of the breakfast club.
He said its value should not be underestimated as a social lifeline for people in the community who might struggle with isolation as the years pass.
The Forfar Legion – formed in 1921 and Scotland's oldest known branch – hosts breakfasts every few weeks as part of a rota, which also includes events in Arbroath and Dundee.
Kirriemuir and Dean Conservative councillor Mr Proctor said: "These were set up as an opportunity for veterans to get together, share a coffee and a breakfast and basically get out and about to meet other people with whom they could perhaps share memories of their own experiences.
"I personally feel it is a great idea. This sort of thing takes a little bit of time to get going, but it really has gathered a bit of pace now and there can be almost 40 veterans coming along on a Saturday morning.
"Forfar host it in their own Legion building, which encourages people to go along there and that is good for the branch."
Mr Proctor said he was particularly pleased to see the scheme attracting veterans from all parts of the service.
"We have soldiers from the likes of the Black Watch and Royal Engineers and veterans from the Navy and RAF, and it is great to see them looking forward to getting together and reminiscing," he added.
The Forfar event, run by volunteers, is just one strand in a concerted effort to engage with former service personnel to promote social inclusion and hopefully build a successful future for the branch.
Legion Scotland headquarters, along with 13 other agencies has recently launched a  campaign to help the "Unforgotten Forces", involving veterans and their partners over the age of 65.
With £4 million of support from the Aged Veterans Fund, the three-year programme aims to deliver a range of new services and enhancements in areas including advice, access to healthcare, respite and creative activities and events for those in care settings.
The funding will also allow the appointment of five new veterans' community support co-ordinators around the country.