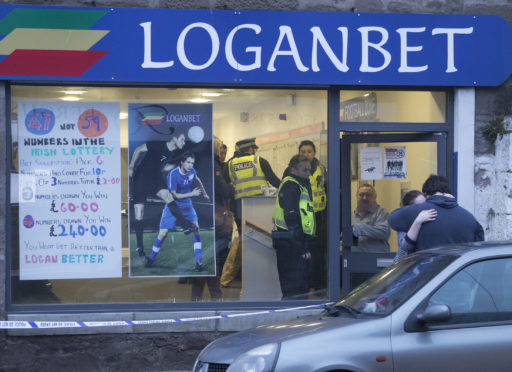 A knife-wielding man who attempted to rob a bookies in Brechin is being hunted by police.
Road closures were put in place following the incident at 3pm on Friday. Trained police dogs are also being used to hunt down the suspect.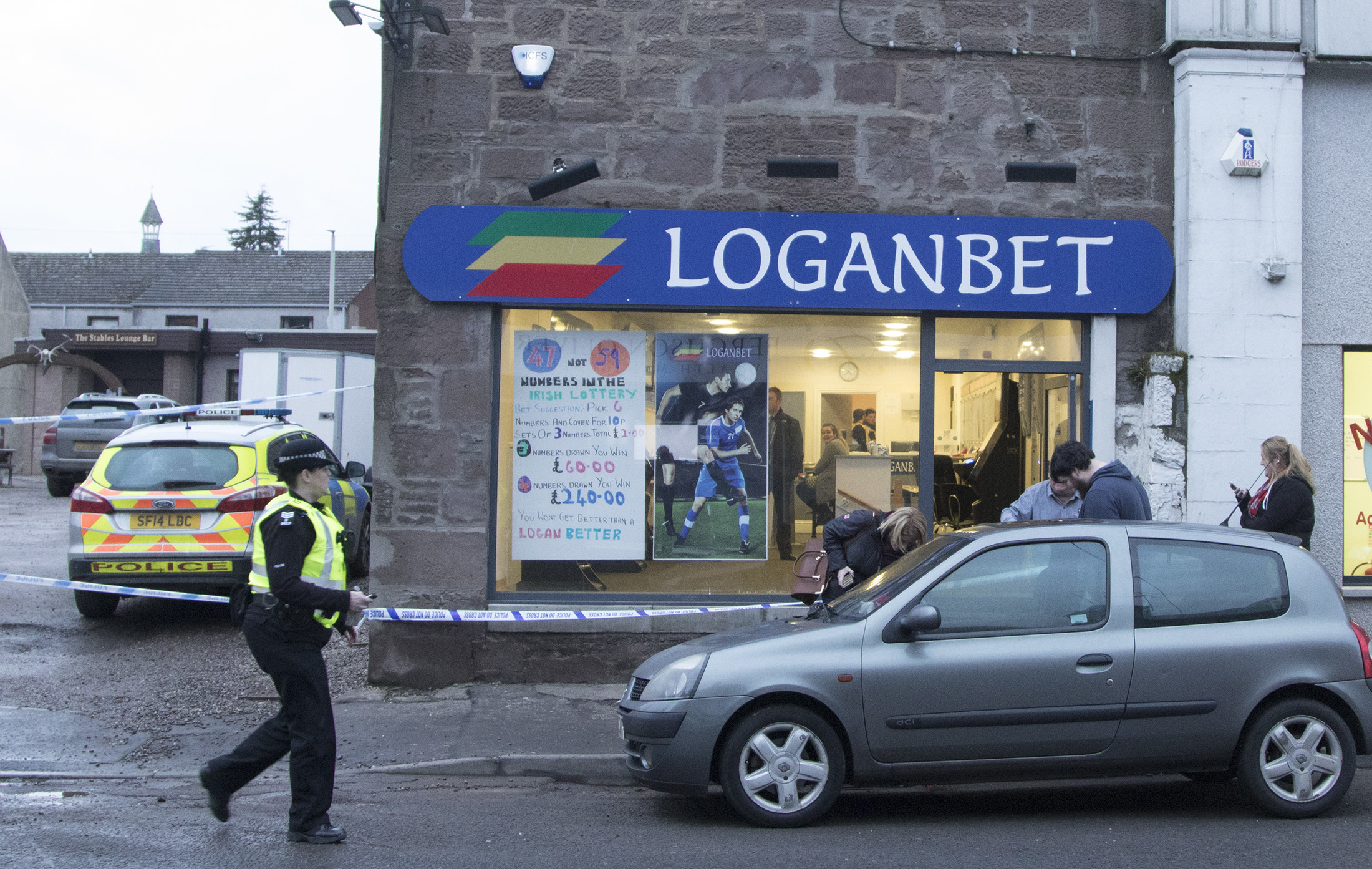 The man entered the Logan Bet premises in the town's Clerk Street with a Rangers FC scarf covering his face and presented a knife at staff.
It is understood the man passed a note to staff but was unsuccessful in his attempt to rob the premises.
Staff were left shocked but unhurt.
Police have now issued a description of the man they are trying to track down.
A Police Scotland spokesman said: "Police Scotland were called to an attempted robbery at Logan Bet bookmaker in Clark Street in Brechin at 3pm.
"A man entered the shop and presented a weapon at staff.
"Staff were shocked but unhurt.
"Attempts are ongoing to trace the man.
"He is described as 5ft 11 inches and was wearing a Rangers scarf which was covering his face.
"He was wearing a black jacket with a black hood, grey skinny-style trousers and black shoes.
"Anyone with information should contact Police Scotland."