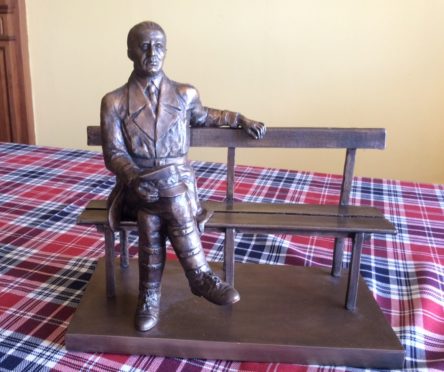 Campaigners aiming to realise a late Angus peer's dream of creating an Edinburgh memorial to a Polish Second World War hero have secured a prime Royal Mile position for the planned statue.
A life-size image of General Stanislaw Maczek seated on a bench is to be cast in bronze in an £85,000 project which will see the sculpture erected in a courtyard at the entrance to the City of Edinburgh Council chambers.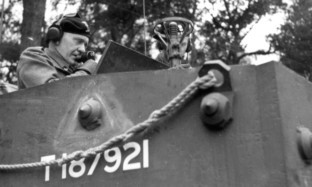 General Maczek was Commander of the 1st Polish Armoured Division and appointed by Winston Church to defend Scotland's east coast from potential invasion.
He played a key role in the Battle of Normandy, preventing the retreat of thousands of German soldiers and with his men liberated parts of France, Belgium and Holland.
When the Second World War ended he was unable to return to his home in Poland and, refused a war pension, worked as a barman in his adopted city of Edinburgh where he and his wife raised a son and two daughters.
After the collapse of the Communist regime in Poland, the head of Chancellery of President Lech Walesa came to Edinburgh and decorated General Maczek with the Order of the White Eagle, Poland's highest decoration, reserved for the nation's most distinguished citizens and heads of state.
When the General died in the mid-1990's at the age of 102, Angus peer Lord Peter Fraser represented the UK government at his funeral and heard for the first time about his achievements.
Further investigation led Lord Fraser of Carmyllie to launch the campaign for a permanent memorial to General Maczek and his men.
Lord Fraser's death in June 2013 at the age of 68 saw the project put on hold until his wife, Lady Fiona and daughter, Katie revived it.
Last year, Lady Fraser unveiled a maquette of the artworkd by the Polish artist and sculptor Bronislaw Krzysztof, at the launch of an appeal for public funds.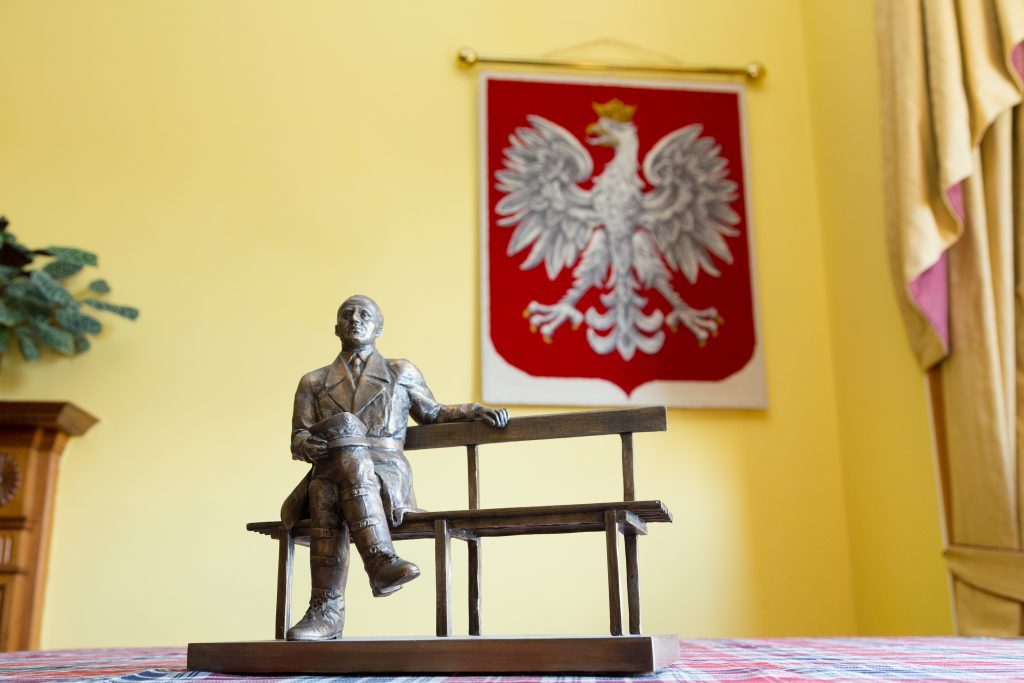 The original plan was to locate the bench near the general's former home in Edinburgh's Meadows but trustees discovered this would involve a lengthy legal process and Act of Parliament.
A number of alternative sites were identified and an offer to place the bench within the courtyard at the council's chambers has been accepted.
Trustee, Katie Fraser, said: "We have been so grateful to all those who have supported this project thus far. In recognition of that support, we want to ensure all funds go directly to the memorial and also wish to see it established during the lifetime of some of those men whom it is intended to honour.
"Located within a few yards of the Stone of Remembrance, where wreath laying takes place every November, we think the setting is not only appropriate but suitably prestigious.
"With this site now established we hope to achieve our fundraising target over the forthcoming months and look forward to unveiling a permanent memorial to this great general and his men, an honour which is so long overdue."
Donations can be made to the General Stanislaw Maczek Memorial Trust at RBS and other banks using the bank sort code 83-44-00 and account number 10810625, and cheques sent to General Stanislaw Maczek Memorial Trust, c/o RAH, bto solicitors, 48 St. Vincent Street, Glasgow, G2 5HS.