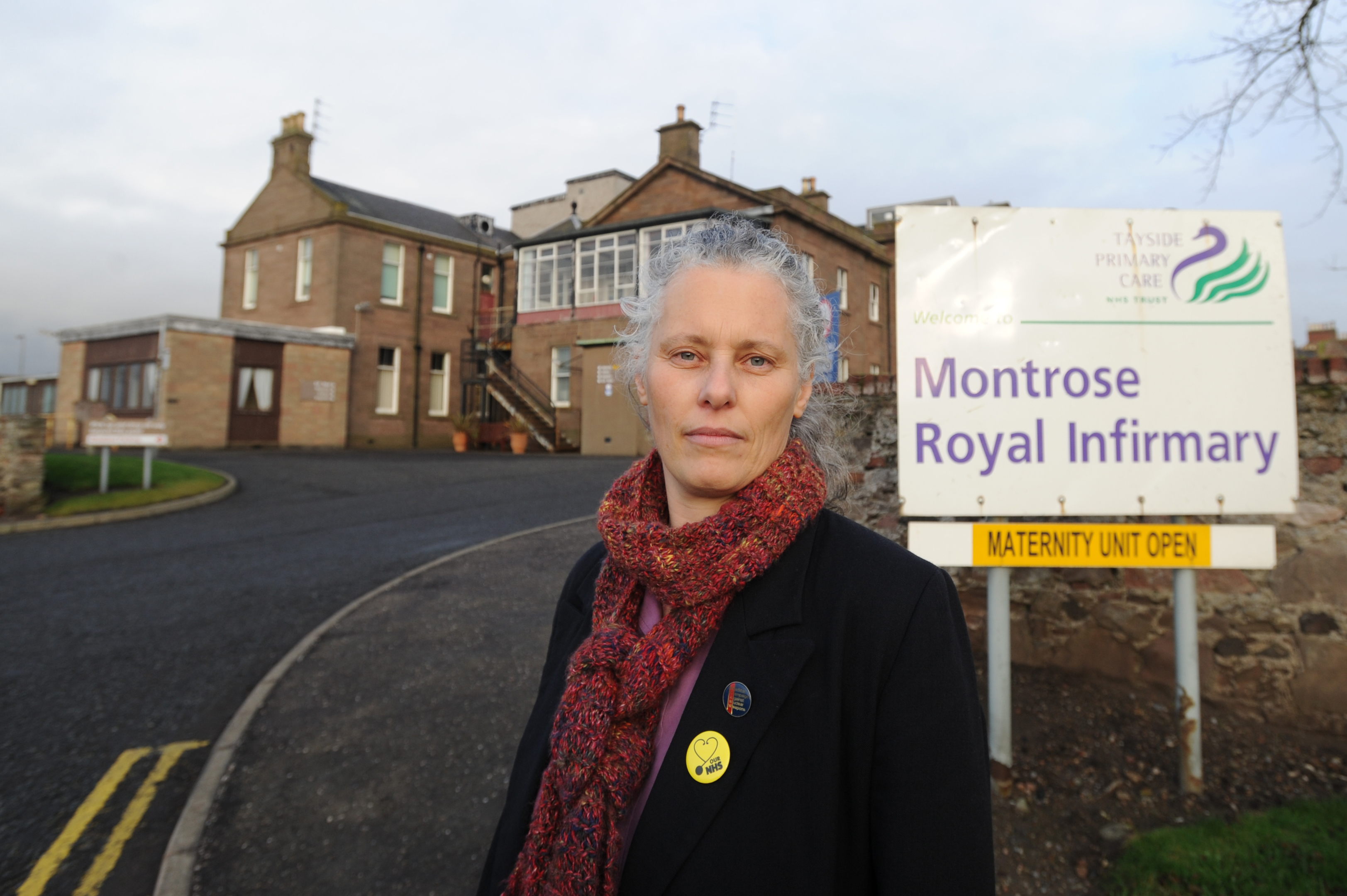 A leading Montrose GP has accused health chiefs of going back on their word over the provision of beds in north east Angus.
Following the announcement that inpatient beds at Montrose Royal Infirmary will be axed within a month, town doctor Dr Kristien Hintjens has raised grave concerns for the future of elderly patients, saying dying pensioners will have "nowhere to go".
She claimed a pledge that alternative arrangement would be fully in place before the March 19 closure has not been met.
The ward closure is part of Angus Health and Social Care Partnership's review of inpatient care across Angus.
Under the new care model plans, inpatient bed numbers will go down and no longer be provided at Brechin or Montrose Infirmaries. Brechin Infirmary has been non-operational since October 2015 and it will not reopen.
AHSCP has described Montrose Infirmary as an "environment no longer suitable for the delivery of modern healthcare."
Any patient remaining in the facility after March 19 will be cared for until their discharge can be arranged.
GPs will continue to be able to admit patients to an Angus inpatient hospital bed by contacting Angus Medicine for the Elderly consultants, or directly to Ninewells as appropriate.
Inpatient care for stroke, Psychiatry of Old Age, Medicine for the Elderly, and palliative care services will be delivered from Stracathro Hospital, Whitehills Health and Community Care Centre in Forfar and Arbroath Infirmary.
Dr Hintjens of the Townhead Medical Practice at the Links Health Centre in Montrose has slammed the move.
She said: "This is dreadful news. I knew it was coming but not so soon.
"We have nowhere else for our dying patients to go if they are too ill to be managed at home. What on earth are we to do?
"Dr Alison Clement (AHSCP clinical director) gave us her word that the unit would not close until appropriate alternative resources were in place (intermediate care beds perhaps in local nursing homes?) in NE Angus.
"Angus HSCP will say that GPs will be able to admit patients to Angus beds – this is not possible at present, as the Medicine for the Elderly team have said that they prefer patients to go to Ninewells first for assessment, then to Stracathro.
"This is high risk for frail, older, ill patients as moving from one place to another risks a confusional state called delirium which can take months to settle, and the higher risks of falls, broken hips, and hospital acquired infections in large hospitals is well known.
"At present I envisage all patients who would have been transferred to Montrose Infirmary from Ninewells going to Stracathro instead, if they have beds, and those who would have been admitted directly for supportive care or end-of-life care to be admitted to Ninewells Hospital instead.
"It seems that GPs really have no voice in this issue. It looks as if we will lose income, lose resources and so have to work even harder than we are already to try and maintain people at home for even longer, be it with acute illness or palliative care needs, as they will invariably resist admission to Ninewells Hospital."