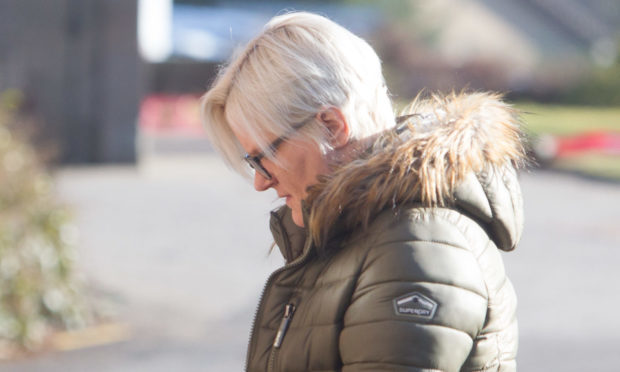 An Angus woman who obtained £25,000 in benefits after forgetting to tell the authorities she was married has been given six months to stay out of jail by making a sizeable dent in paying back the money.
Donna Taylor was in an on-off relationship with her ex, but when the pair eventually tied the knot the Montrose 42-year-old continued to claim working and child tax credits by declaring she was a single parent.
Taylor, of High Street, Brechin, previously admitted obtaining the five-figure sum between January 2012 and November 2015 at an address in the town's Southesk Street.
She had been warned by a sheriff that custody was the likely outcome given sentencing guidelines in cases involving such a significant sum.
Defence solicitor Nick Markowski told Forfar Sheriff Court the accused had already paid some of the money back directly –around £1,500 – and was hopeful that her father may be able to provide around £15,000.
"She is keen to get this matter behind her, but the major part of the equation is the repayment," he told the court.
"She was in an on-off relationship with her former partner during that period. They would have an argument and he would head off for five or six weeks at a time to his parents' address.
"The longest period he was out of the house was five or six months, but most of the time it was for a number of weeks.
"She didn't have any faith in the relationship but they got married and it was not reported to the authorities," added Mr Markowski.
"Her lack of faith in the marriage was unfortunately well-founded – the parties separated and they are now divorced."
He told the court Taylor had lost her job with Tayside Contracts as a result of the court proceedings.
"She understands that, given the level involved, her liberty is at risk, but she has not got any record."
He said Taylor had also been served with a Proceeds of Crime notice which would look to seize realisable assets.
"That may be looking at the property where they were living, which was in joint names but was transferred to her husband's name in the divorce so the Crown office may have missed the boat in that regard," added Mr Markowski.
Sheriff Jillian Martin-Brown deferred sentence on Taylor until September for her to be of good behaviour and an update on the repayment position. A Proceeds of Crime hearing was scheduled for next month.