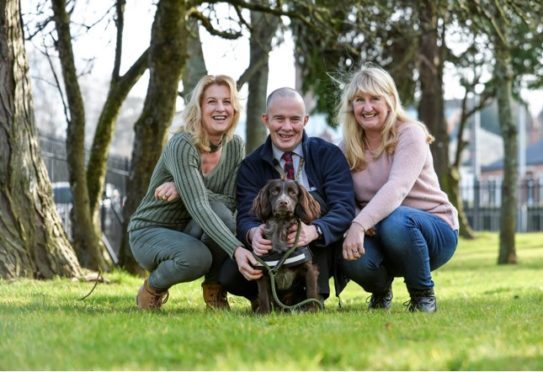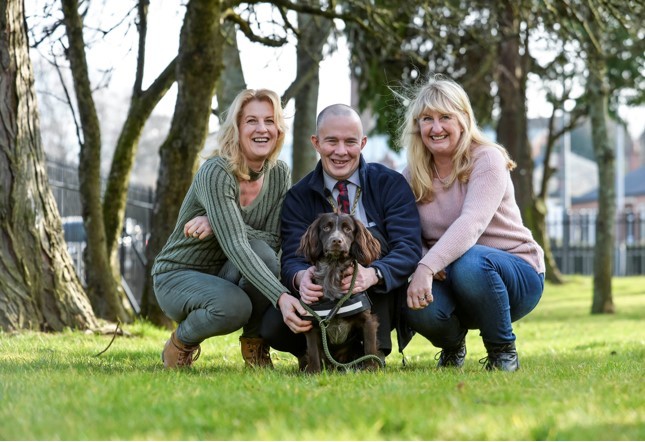 An Angus puppy will put Tayside in the movie spotlight with a starring role in the film version of a book written by Homeland star, Damien Lewis.
The Kirriemuir sprocker spaniel was one of a litter of 11 puppies which surprised and delighted former Angus policewoman Jacqui Low when they arrived recently.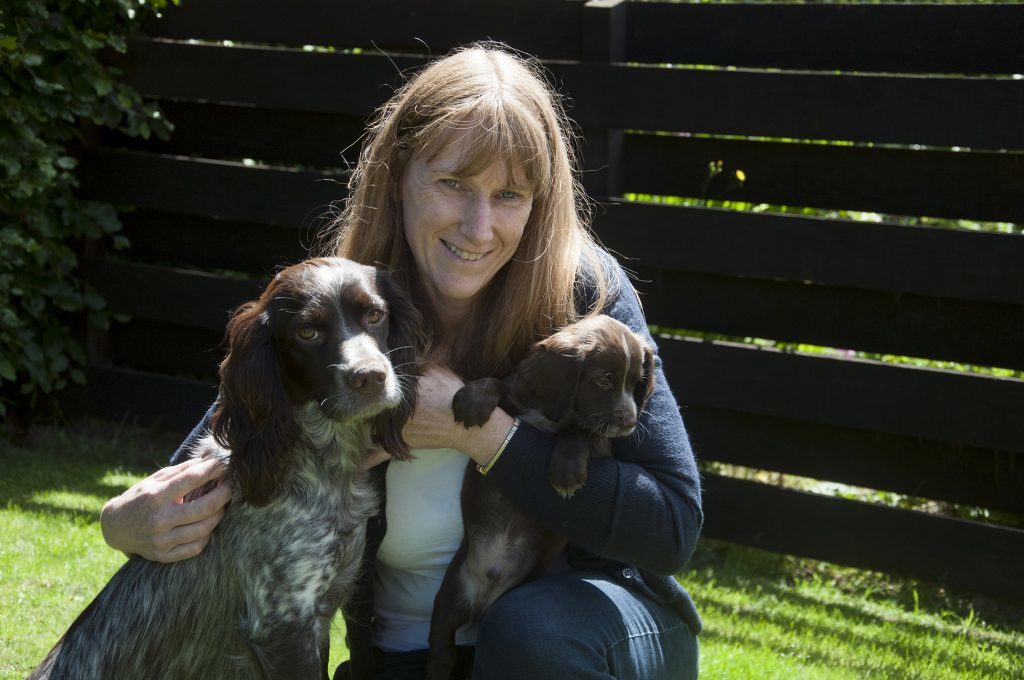 Jacqui was keen to help the Bravehound charity which trains companion dogs for veterans to help them make what can, for some, be a difficult transition into civilian life.
All the Bravehound dogs are named after recipients of the Dickin Medal – regarded as the animal world's Victoria Cross – and the Angus dog has been called Antis, after a German shepherd which received the honour for Second World War gallantry.
The Kirriemuir pup was described as being a "tired boy" after being filmed for a movie which is being made about the original Antis which is based on the non-fiction book War Dog.
Damien Lewis's book describes how dog Ant, inseparable from his owner, Czech airman Robert Bozdech, flew dozens of missions over hostile German territory at the feet of his master.
Jacqui said: "Antis has been been posing for the cameras and filming for a movie which is being made about the original Antis.
"I suppose it will put Kirrie in the spotlight having another movie star born there.
"I'm so proud of my Fern producing and coping with 11 pups and being able to donate Antis to Bravehound."
The pup's new companion is Tommy Masters who has struggled since leaving the army and has battled alcoholism and PTSD after being medically discharged.
Damien Lewis said: "It's fantastic to see a Bravehound assistance dog named after the original Antis, the German Shepherd who flew with RAF Bomber Command during world war two and became a war hero.
"The original Antis's story, and that of his Czech airman and owner, Robert Bozdech, is told in my book, War Dog, which is presently being made into a movie by New York based Spot Films.
"As a patron of Bravehound, I'm sure the new Antis will play an equally vital role serving as an assistance dog for a wounded British veteran."
Bravehound's work helps veterans who may be struggling with issues such as PTSD, and for whom canine companionship can be a huge benefit, promoting regular exercise and routine.
Discovered as a puppy by two Czech airmen who crashed in no-man's land between French and German lines, Antis was in such an emaciated condition that they thought putting the dog out of its misery was the most humane thing to do.
But they could not bring themselves to kill the pup and took him back to their base.
One of the airmen, Vaclav Bozdech, then took the dog aboard his aircraft on combat missions, and Antis also later sailed on board the MV Northmoor, having been smuggled on board the vessel for a journey from Gibraltar to Britain..
Bozdech and his faithful pet returned to Czechoslovakia, but when they had to flee persecution in 1948, the brave dog guided several people around searchlights and through machine gun fire to cross safely into West Germany.
Antis was formally recognised for his heroics in with the award of the Dickin Medal in 1949, two years before Václav Bozděch became a British national, and they remained loyal companions until the dog died at around the age of 14.