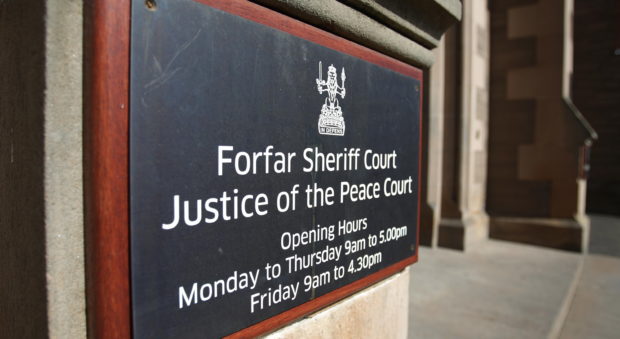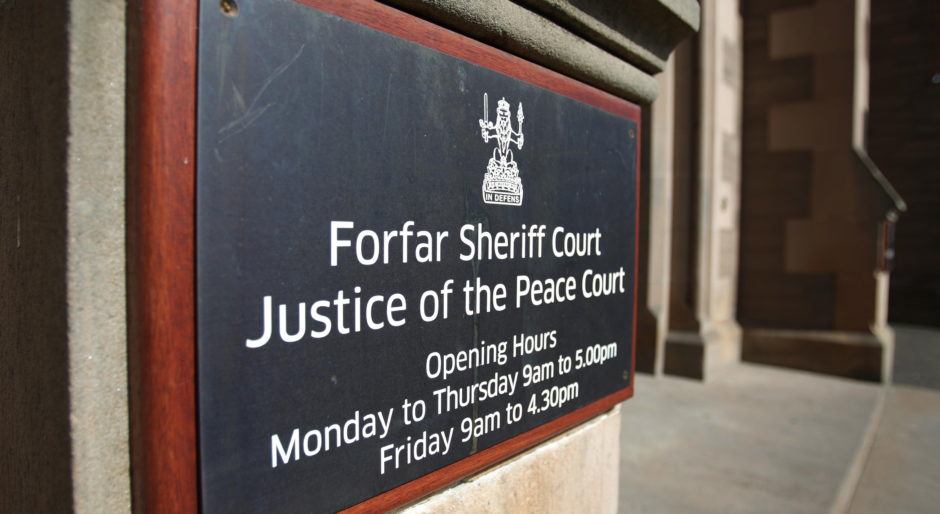 A day trip to Glen Clova turned sour when a man threatened to get a knife to sort things out with his long-term partner "once and for all."
Ewan Cameron, 49, c/o Bruce Road, Arbroath, appeared before Sheriff Derek Reekie in Forfar on Tuesday where fiscal depute Bill Kermode told the court the couple's relationship had been "rocky" for some time.
"On February 17 they went for a drive up Glen Clova and the mood was good, there were no problems.
"On the way home he stopped for some food and at 6.20pm he was unpacking the food and his partner made a light-hearted comment about what he had bought.
"He shouted and swore at her and he went to the bedroom for 40 minutes. He appeared from the bedroom, was aggressive and was swearing.
"At 7 pm the complainer took the dog for a walk and the accused took their daughter to a friend's house.
"He went back to the bedroom and the complainer became uneasy about the earlier spat and tried to speak to him. The accused closed the door in her face and she said she was leaving him.
"He threw a cup of water on the couch, threw items from the coffee table across the living room and threw a rocking chair cross the living room.
"He stated he was going to get a knife to 'sort it out once and for all'. She dialled 999 as she was in fear that he would harm himself and the police attended at 8.15 pm.
"The complainer was distressed and the accused said, 'if they come in here I will knife them'. The Police convinced him to come to the door and he was arrested, cautioned and charged."
Cameron admitted behaving in a threatening or abusive manner likely to cause fear or alarm by shouting and swearing at his ex-partner, throwing liquid and other items including a rocking chair and uttering threats at an address in Annfield Drive, Arbroath.
His lawyer told the court he was a first time offender who had been co-habiting with his partner for a number of years. His temper had just "inexplicably snapped."
He was coping with the loss of his mother, who had suffered with dementia, and had died two years ago.
Sheriff Derek Reekie told Cameron this had not been an "ordinary incident".
"This was not just a flash point but a prolonged episode.
"It was a distressing event which went on for some time in the presence of one of your children."
He deferred sentence until April 12 for a criminal justice social work report.
Updated on January 23 to add: Sentence was again deferred on that date and Cameron was admonished when he appeared on June 28.