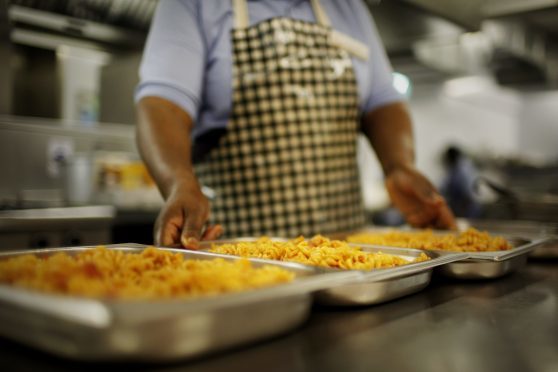 School dinners will be under the microscope as part of a new action plan launched by Angus Council.
As well as addressing the issue of healthy food in schools, the sustainable food policy will also look at food poverty.
The group will also sink its teeth into the issue of reducing food miles while encouraging people and businesses to 'shop local'.
SNP councillor Beth Whiteside said there could be "nothing more important" than making sure the county's pupils were provided with healthy food.
"I'm really pleased to see this action plan being introduced," she said.
"I think there can be nothing more important than making sure the food we provide in our schools is healthy, fresh, sustainable, ethically produced and where possible sourced locally.
"We should always be looking out for best value – it's absolutely not the case that the cheapest is best when it comes to the food we are serving young people."
Almost a third of pupils in Angus are eligible for a free school meal this year.
There was an uptake of around 80% for P1 to P3 in 2015 and a 2.4% increase in 2016.
The Monifieth and Sidlaw member said using local produce also supports local farmers and local producers and prevents unnecessary food miles.
She said: "It also mirrors the campaign on the go at the minute which is the 'Keep Scotland the Brand' campaign which is non-political and follows the same philosophy.
"We should all be supporting the campaign which is to the benefit of our farmers, our fishermen, and keeps our brand identity."
Supermarket customer Ruth Watson from Kirriemuir set up the #KeepScotlandTheBrand campaign after repeatedly seeing Scottish products packaged under a Union flag.
Ruth's social media page, Aye, Have a Voice, has grown a large following from other angered Scots who have been sharing their pictures showing the labelling.
Angus Council leader Bob Myles said he was "wholeheartedly" behind the new food action plan which has been launched in Angus.
"Without a doubt we have excellent food production in Angus and we have to highlight that at any chance we get," he said.
The food and drink on offer in the area has also been featured in a film targeted at visitors to Dundee Airport.