A huge, complicated operation to carry out a post-mortem on and bury a 45ft sperm whale which washed up on the banks of the River Tay got under way yesterday.
Sea life experts, animal rescue teams and contractors arrived on the beach of the Barry Buddon firing range at 10am on Friday morning – just two days after the massive mammal washed up dead on the shore.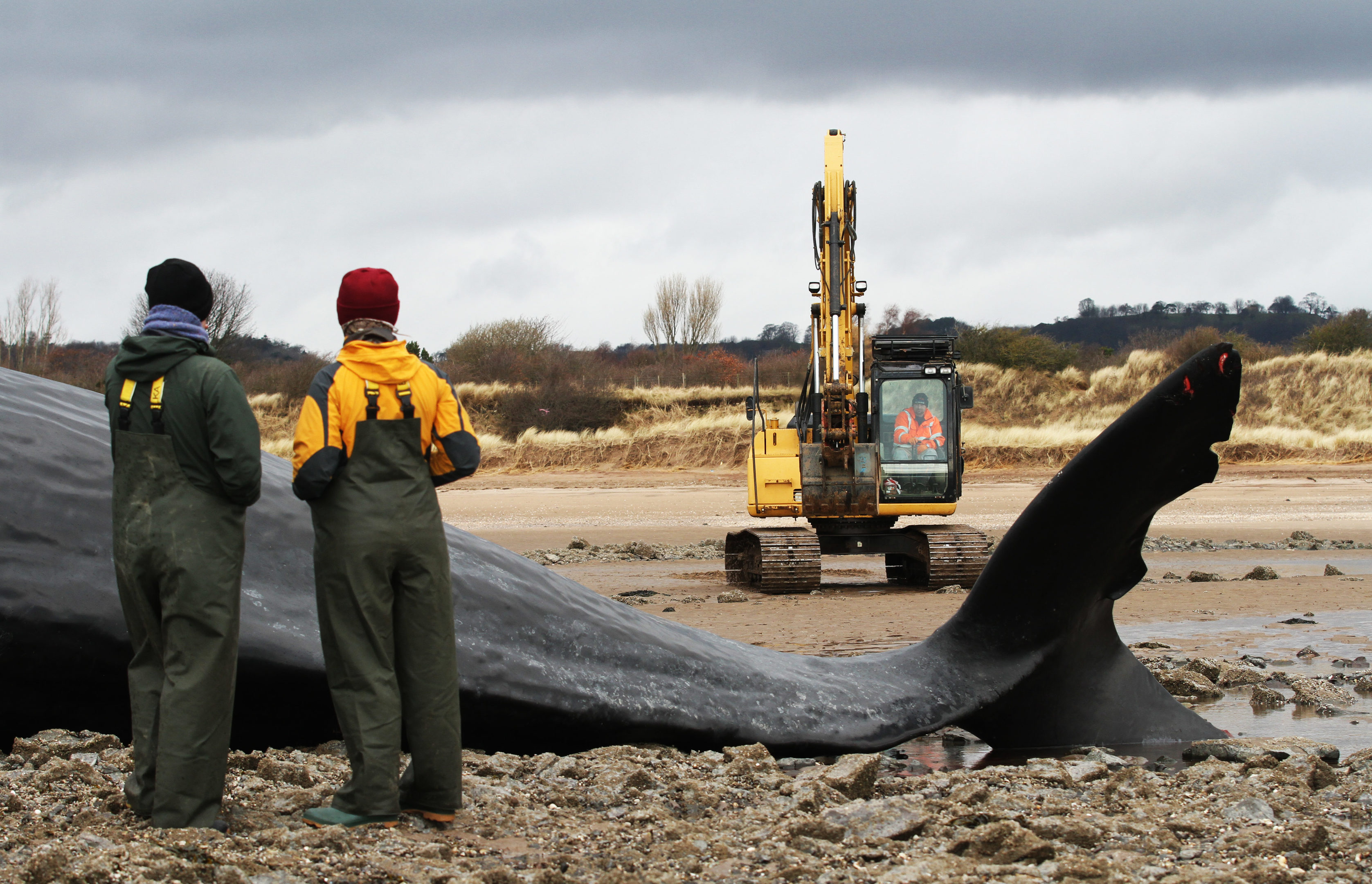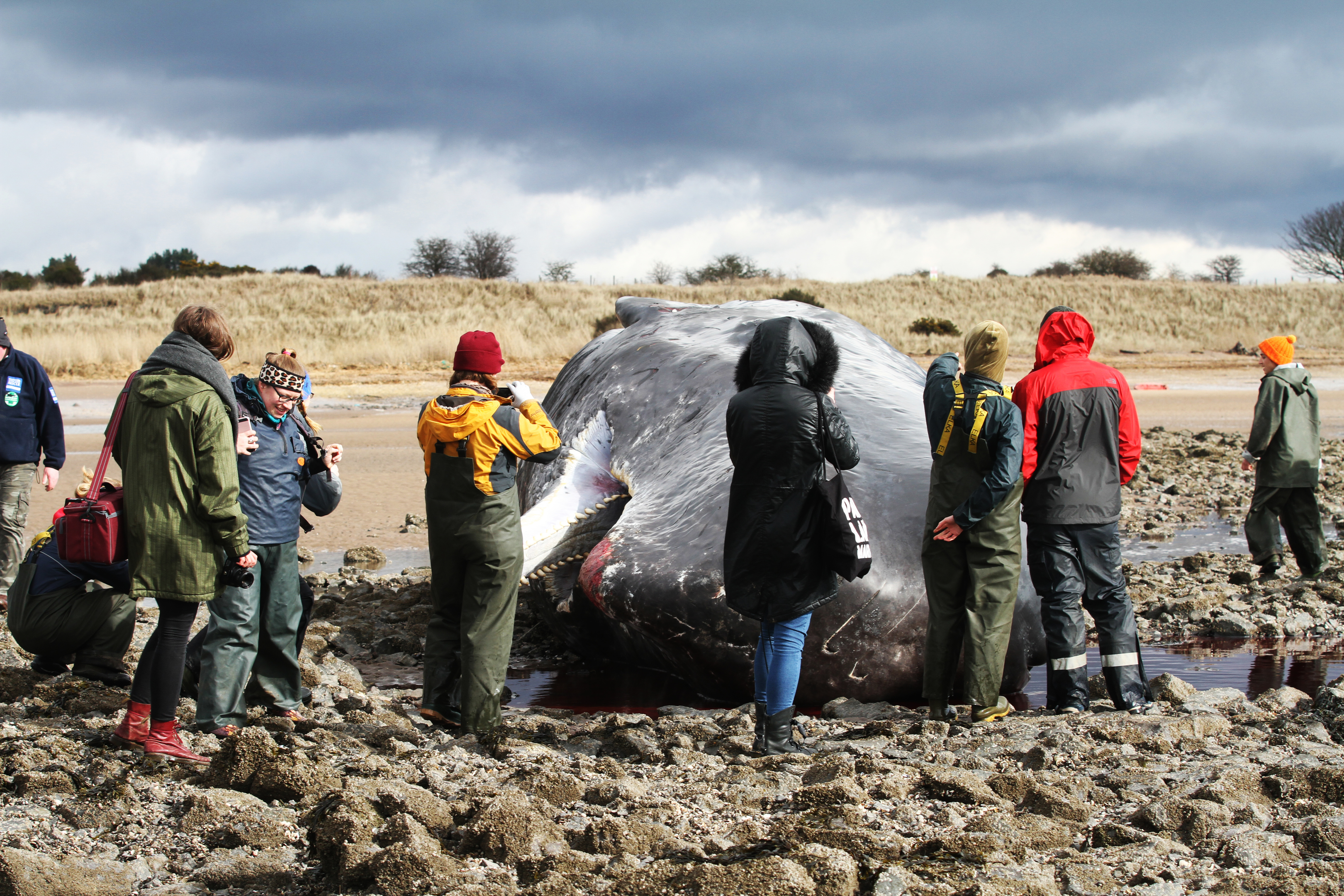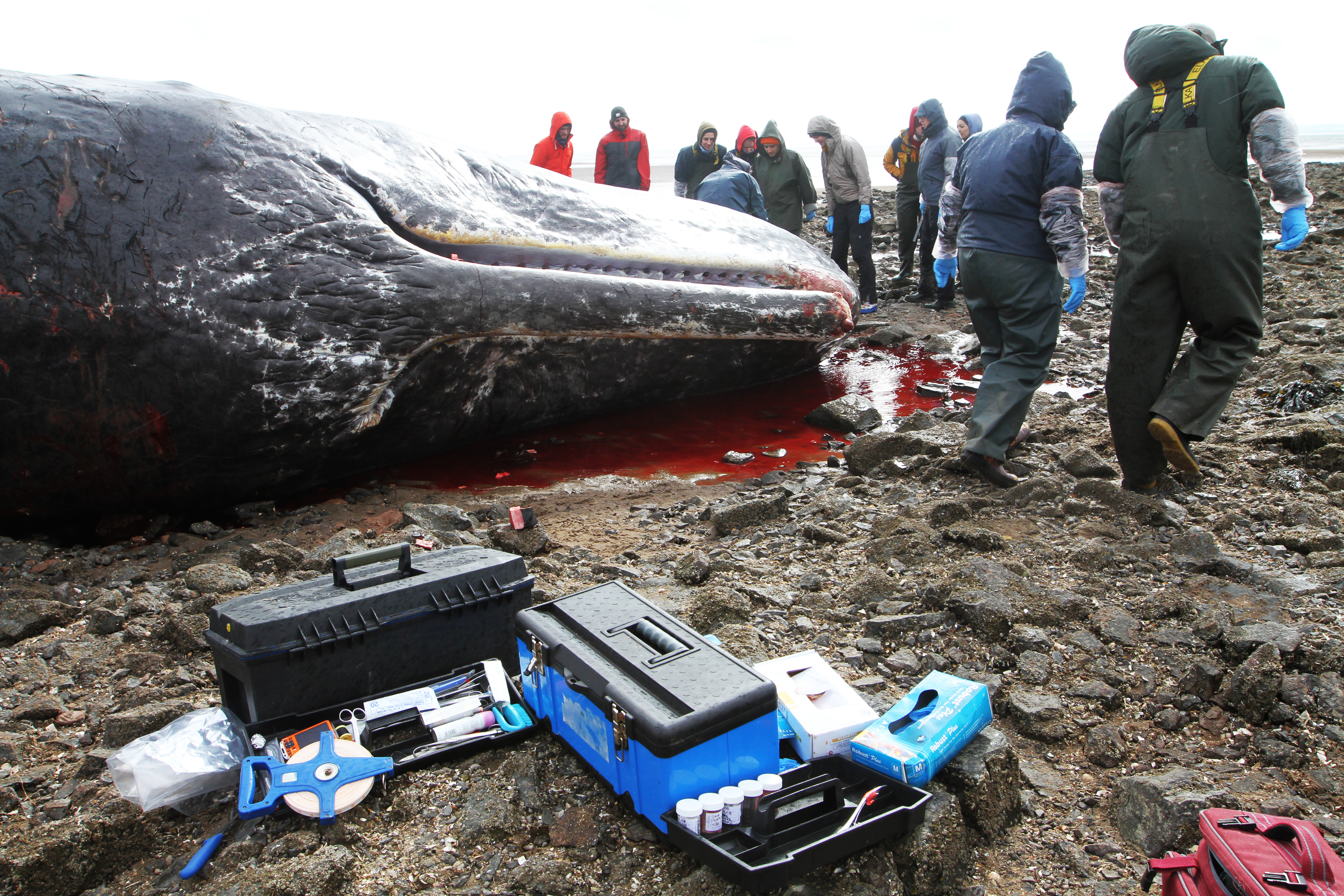 Facing a race against time before high tide, samples were taken and a post-mortem was started on the whale by Dr Andrew Brownlow, head of the Scottish Marine Animal Stranding Scheme (SMASS).
Contractors from Cupar-based FTM Plant Hire had brought diggers armed with swing-shovels to the beach to roll the sea creature from its location on a rocky section of the shore to the sands further inland.
The firm was expected to move the animal during low tide last night and to proceed with burying it this morning.
Workers had attempted to roll the animal inshore on Friday afternoon but only managed to move it about 66ft before deciding that a bigger machine was required for the task.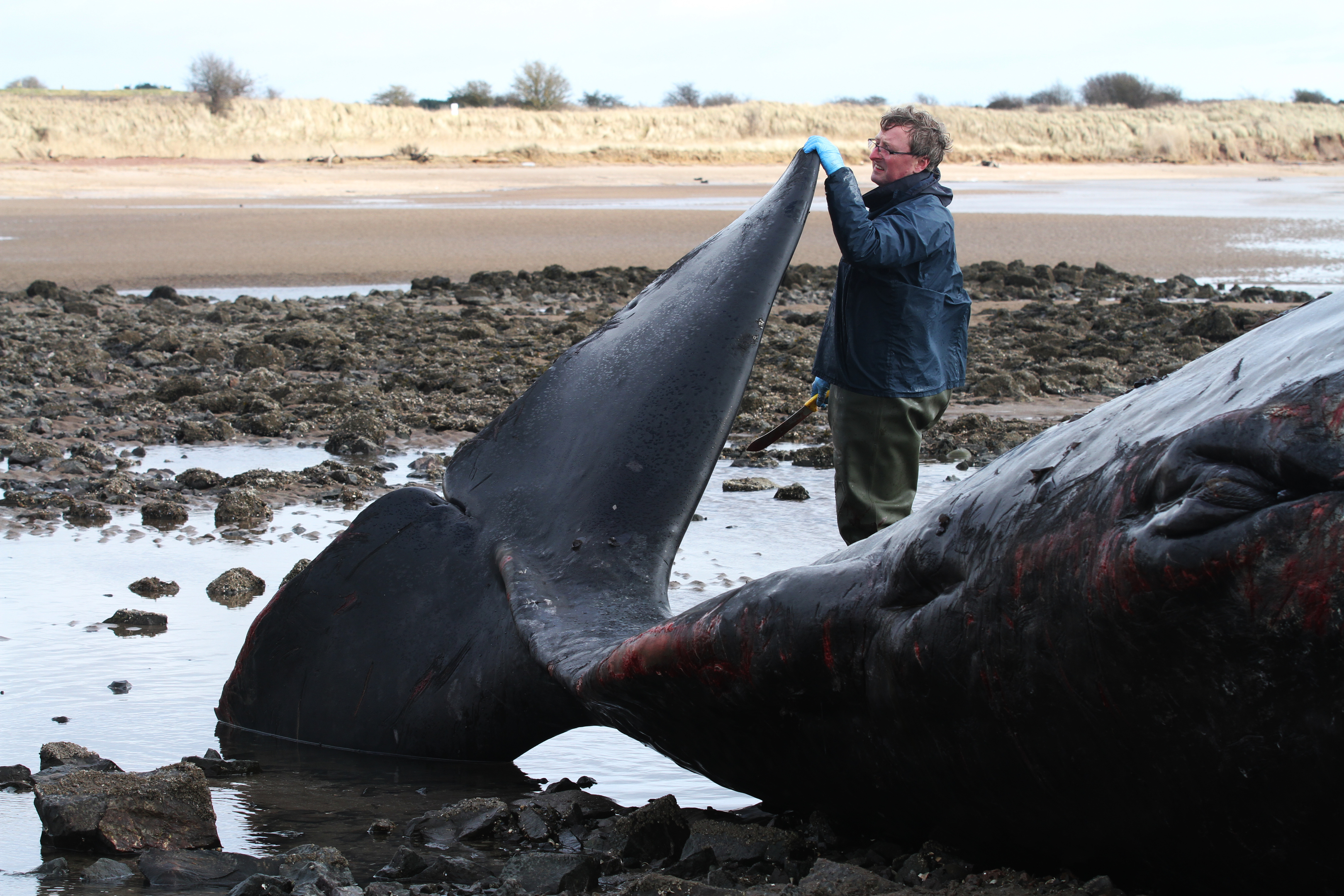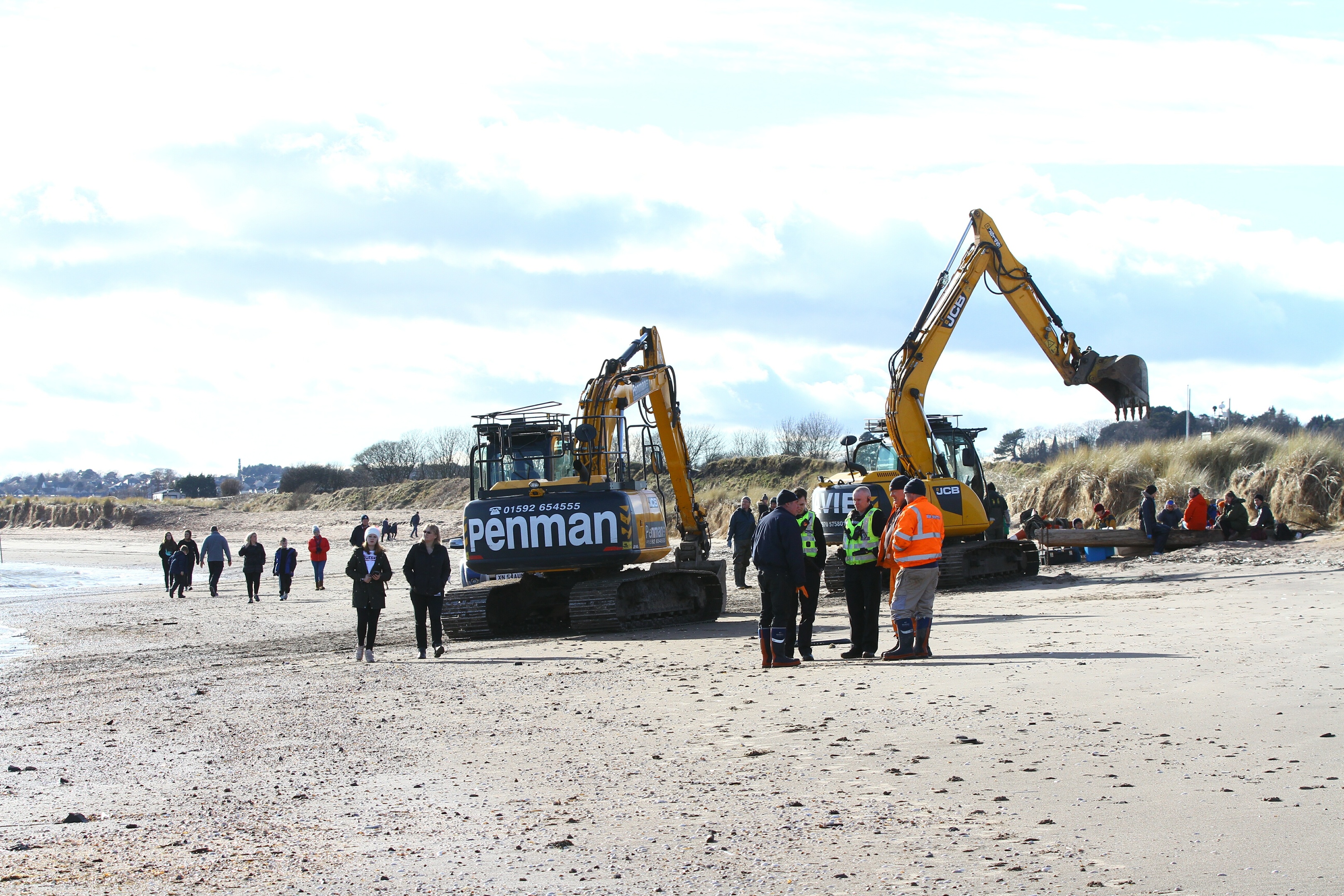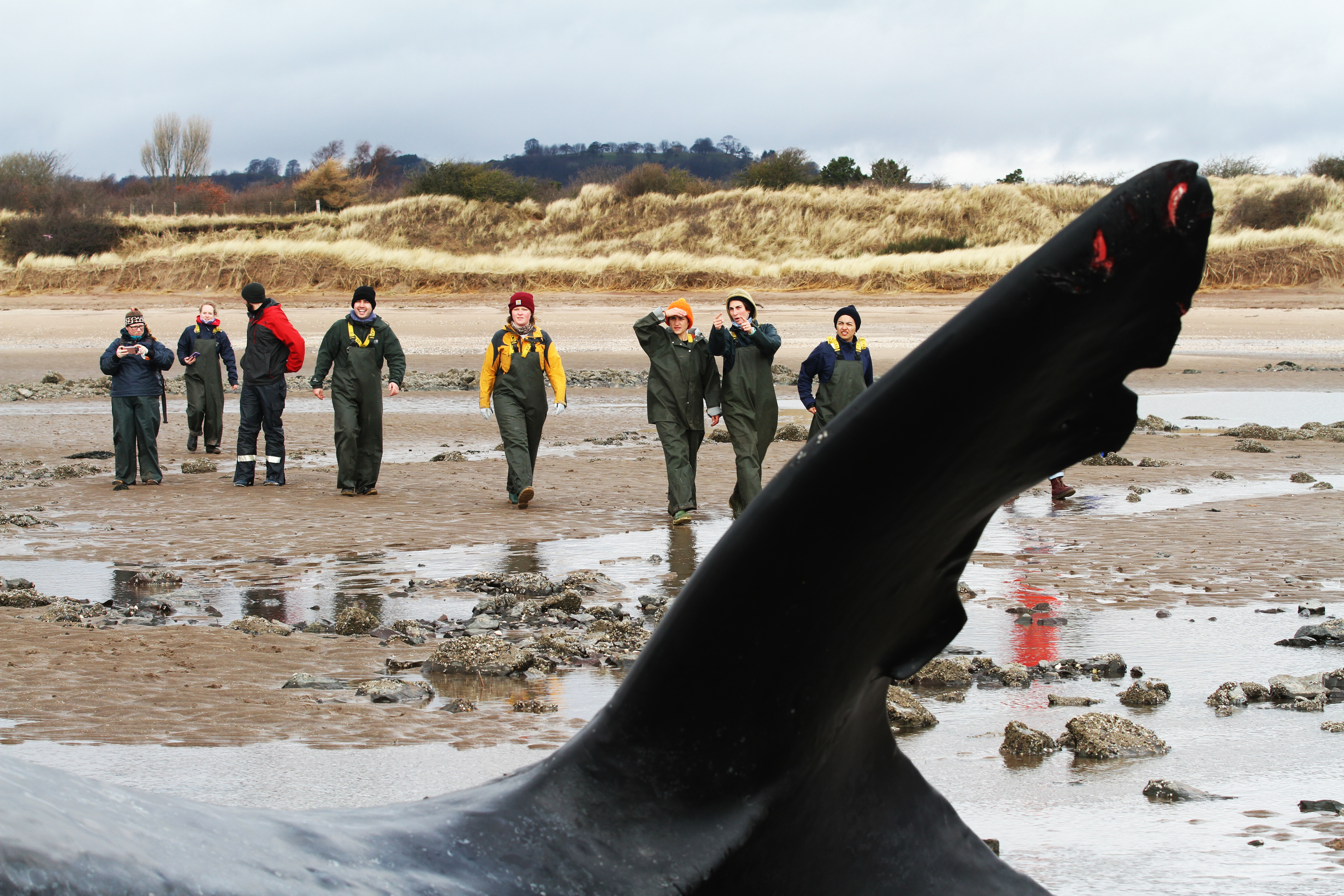 The operation was given the go-ahead following consultation between Angus Council and the Scottish Environment Protection Agency (Sepa).
The beach at Barry Buddon is both a Site of Special Scientific Interest (SSSI) and an EU Special Area of Conservation (SAC).
Dr Brownlow said the samples gathered during yesterday's examination of the whale would help them determine the cause of the its death, adding that disposing of the whale at the Angus beach is a "very difficult" task.
VIDEO: How did 45ft sperm whale which washed up near Monifieth die?
He was helped by a number of students from St Andrews' Sea Mammal Research Unit and fellow marine rescuers.
The post-mortem will be concluded today, should the whale be successfully shifted.
Dr Brownlow said there doesn't appear to be evidence of "human interaction" in the mammal's death and added that some of the wounds could have been sustained during a fight with another male.
He added: "It probably weighs in excess of 35 tonnes. And doing a post-mortem on it is going to be quite a challenge, there is no two ways about it.
"We try to work out what happened, why is it this animal has come here.
"We have not managed to finish it (the post-mortem) today. These whales are incredibly difficult to shift.
"We know quite a lot already. It doesn't seem to have any evidence of any direct human interaction. So there is no evidence of an entanglement, there is no evidence that it has been some ship strike.
"Interestingly if you look at the head end of it there are some bits that do look like its been fighting with other males – what I think looked like teeth marks on its rostral.
"So we're kind of piecing this all together to try and learn what happened."
He added that the whale may have taken a wrong turn on its way from feeding around Norway, Orkney and Shetland to equatorial waters, but ended up in the North Sea – an environment which is difficult for the species to navigate.
A Sepa spokesman said: "Given the location of the whale and the area's various environmental designations, such as a special area of conservation (SAC), Sepa has advised the local authority that a number of partner organisations should be consulted, including the Scottish Natural Heritage and Ministry of Defence, prior to a final decision on disposal.
"While the whale does not pose any immediate risk to the environment, Sepa officers will continue to monitor the situation and work with the local authority to find a suitable disposal option."
Angus Council said arrangements had been made for the safe disposal of the carcass.