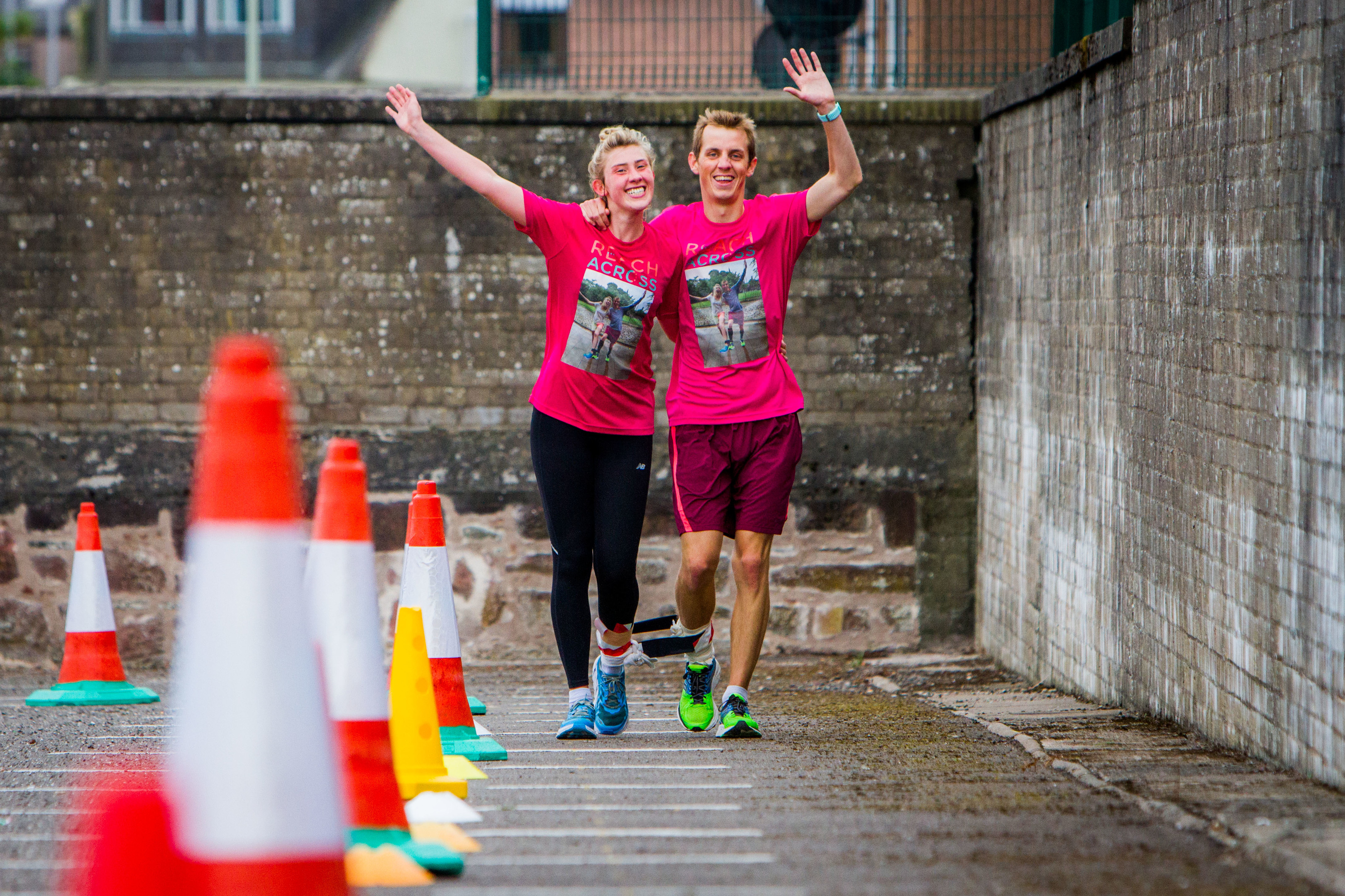 Angus has legged it back into the Guinness Book of World Records with final confirmation of another unusual accolade from a summer of success across the district.
Arbroath 's Ryan Ramsay and pal Lexi Ligeti have now jumped through the hoops required by record officials to put their names into the pages of the hallowed annual with an entry for the greatest three-legged distance covered in 24 hours – after 582 laps of a local car park.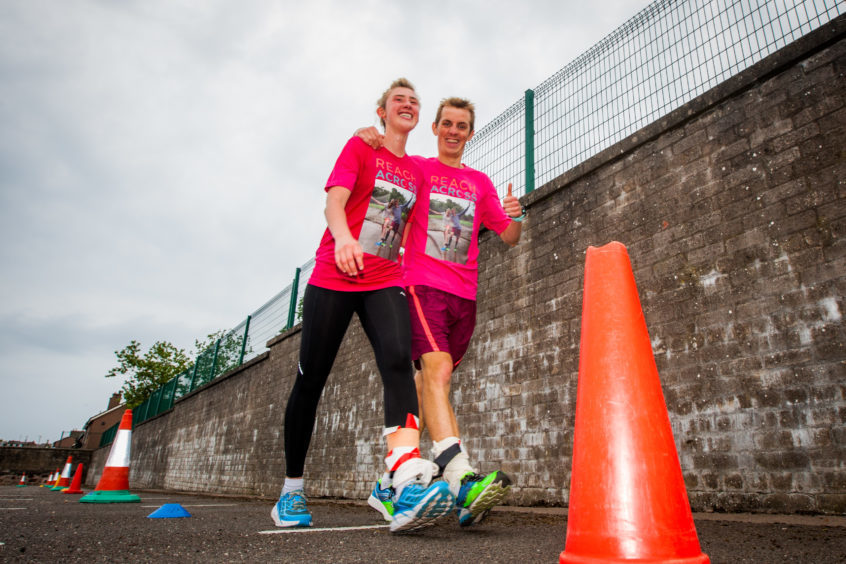 And the duo are now delighted they will have a world record certificate as a tangible reminder of the event to go along with the dodgy knees they are still suffering after going the distance in the name of raising money and awareness of an important charity which is now also moving forward in leaps and bounds.
Fraserburgh High School PE teacher Ryan was inspired to take on the three-legged challenge to highlight the work of the Reach Across charity, set up following the tragic death of his brother, Ross, who took his own life in 2013.
Ryan, his mum, Sandra and family friend Donna Bow set up the charity, which is now moving on to a new level with a search for premises and additional volunteers after Mrs Ramsay's recent retiral from her care manager role has allowed her to devote all her time to the cause.
Ryan, 24, and South African student Lexi covered 116 kilometres tied together for a day and night last July — 16km beyond the previous best — and the Angus man said the world record confirmation had been worth the wait.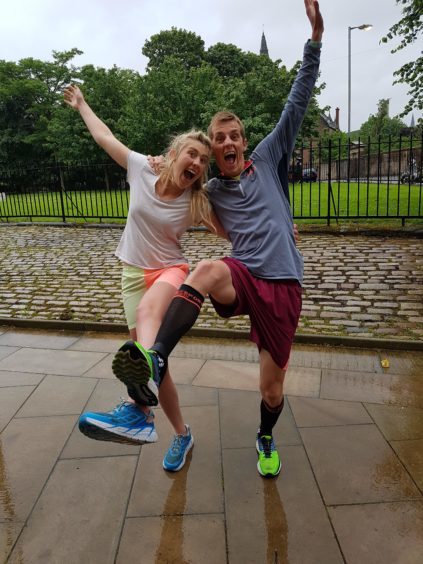 "We're thrilled to have finally received the confirmation of our world record," he said.
"We worked hard for it and we are still showing signs of fatigue — knees are sore and ankles are just not meant to be tied together for 24 hours.
"We're both still running away but are very relieved it is only the two legs and not three," Ryan added.
"Everyone who supported us via donations and helped before the event, on the day and after were fantastic and we would thanks them for that."
Mum Sandra said the interest which the wacky world record had generated in the work of Reach Across had been phenomenal.
"It was an absolutely brilliant event and we have so many people to thank, including George Park who videoed the attempt and provided so much of what was required for it to be verified.
"The support for Reach Across from all over the country has been overwhelming and the bulk of our work is helping people affected by suicide in the way we were.
"We are now looking for an office to carry out the work of Reach Across and for more volunteers, and we have a super community behind us to work towards that," said Sandra.
Reach Across can be contacted by emailing reach-across@hotmail.com, online at reachacross.org.uk and on Facebook.