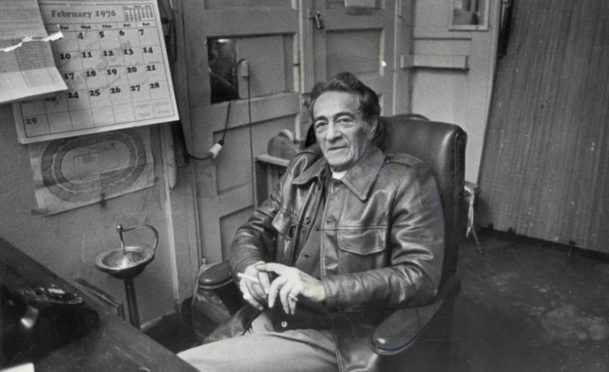 He is the Red Lichtie who found himself at the centre of what would become one of Los Angeles' most notorious unsolved murders.
'Dandy Don' Fraser – whose father Ernest was from Arbroath – was a legendary boxing promoter who worked with some of the sport's biggest names and christened Muhammad Ali 'The Greatest'.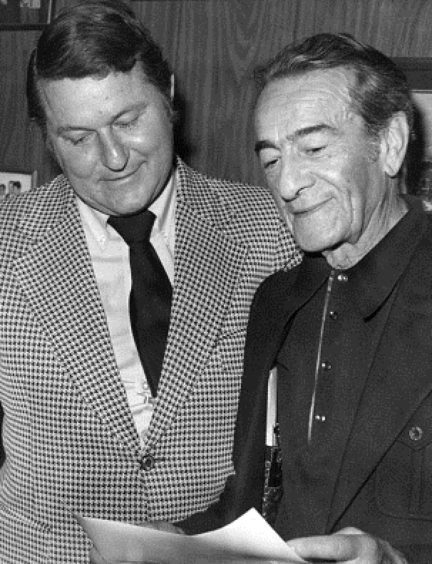 Mr Fraser was plunged into the middle of a murder mystery almost four decades ago when his friend and colleague was beaten to death.
He was with the Steindler family in Los Angeles as their lives were changed forever – a dark day that will now be played out again in a new movie which is currently casting.
Howie Steindler was a famed 72-year-old fight trainer and owner of the Main Street Gym in downtown Los Angeles.
He was found dead in 1977 on the back seat floor of his Cadillac not far from his home.
The world's top boxers had trained at his gym and Steindler inspired the character of Micky Goldmill, the elderly, tough-as-nails trainer played by Burgess Meredith in Sylvester Stallone's Rocky film series.
The murder remains unsolved but his daughter Carol hopes a new movie by filmmaker Don Franken will lead to information that will finally solve the case.
Carol took over the gym after her father's death to keep his legacy alive and find his killer.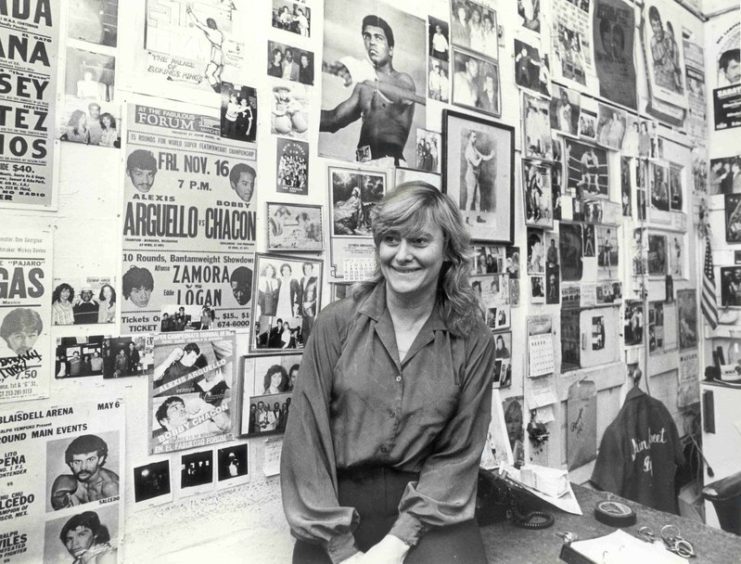 Steindler failed to show up for dinner on the night in question, prompting his panicking wife to call their daughters.
Carol said Mr Fraser – who was a long-time friend of Steindler – was also called and he arrived at the house.
She recalled he called the police department and was told family members should go to the North Hollywood station immediately.
They all waited for hours with no explanation before LAPD detective Marv Engquist confirmed Steindler was dead.
Mr Fraser – who regularly worked with Steindler – comforted the family in the days after the murder.
"I went from teaching school to running a gym for boxers," said Carol.
"I wanted his name to stay alive, to carry on his legacy. And I definitely wanted to find out who murdered him.
"That's why I'm so happy about the movie. Any kind of publicity about the murder helps."
She believes her father's killers were hired by someone in the boxing world, although she does not have evidence.
It is understood Dandy Don will also feature in the movie.
The Los Angeles Police Department in 2009 offered up a $50,000 reward for information leading to the prosecution of the person or persons responsible for the murder.
Franken said: "This is more than a movie, it's an opportunity to get this terrible crime solved."
'Dandy Don' Fraser – part of the famous Fraser family in Arbroath – was inducted into the International Boxing Hall of Fame in 2005.
He lives in California with his daughter Denise.