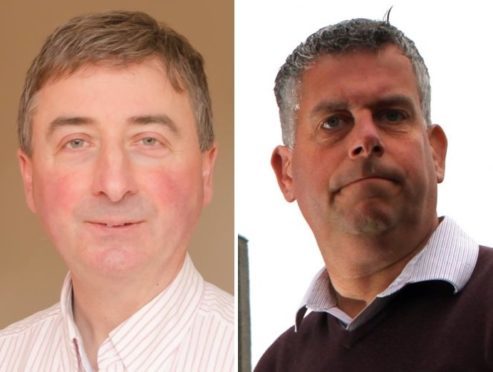 A bigot row minister has filed a complaint to Scotland's ethics watchdog against a Carnoustie councillor.
The Commissioner for Ethical Standards in Public Life in Scotland has been asked to investigate the conduct of Brian Boyd.
Mr Boyd previously took aim at the Rev Mike Goss in the wake of a petition which was lodged by Carnoustie High pupils urging Angus Council to dump him from his school chaplaincy role amid allegations of bigotry.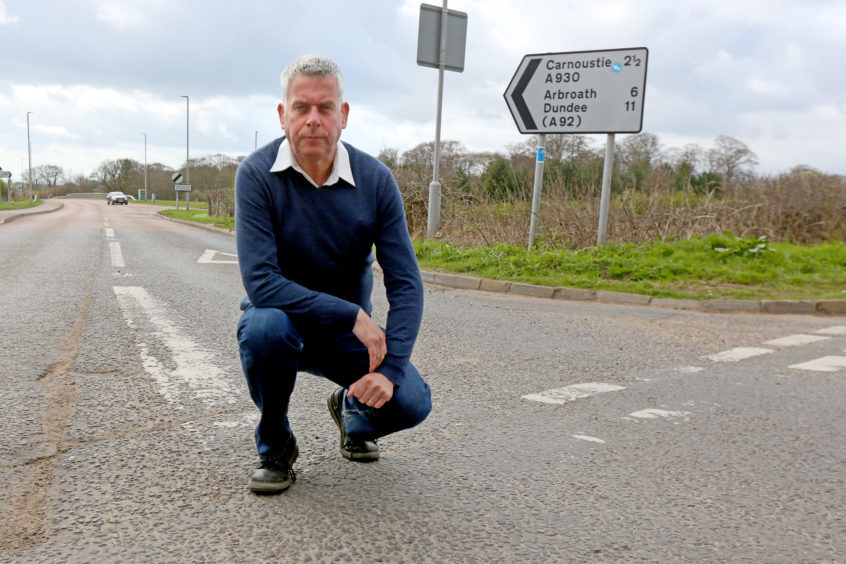 The Independent councillor described Mr Goss as "an extreme anti-LGBTQ+ activist" and suggested there was "not a good relationship between Rev Goss and the schools he attends and with other ministers within the town".
The complaint will make things even more uncomfortable when Mr Goss and Mr Boyd's paths cross next month at Carnoustie High School's awards ceremony.
Mr Goss said: "Basically I have now put this behind me and hope the complaint will provide final closure.
"I have no issues with the schools.
"I have recently accepted the usual guest invitation to the High School annual awards evening to be held in Carnoustie Church on June 7.
"Planned end of term services have been confirmed in the primary schools I serve.
"Correspondence from the Commissioner for Ethical Standards in Public Life always ends with a request to keep their letters confidential to ourselves, so I can say nothing about my complaint."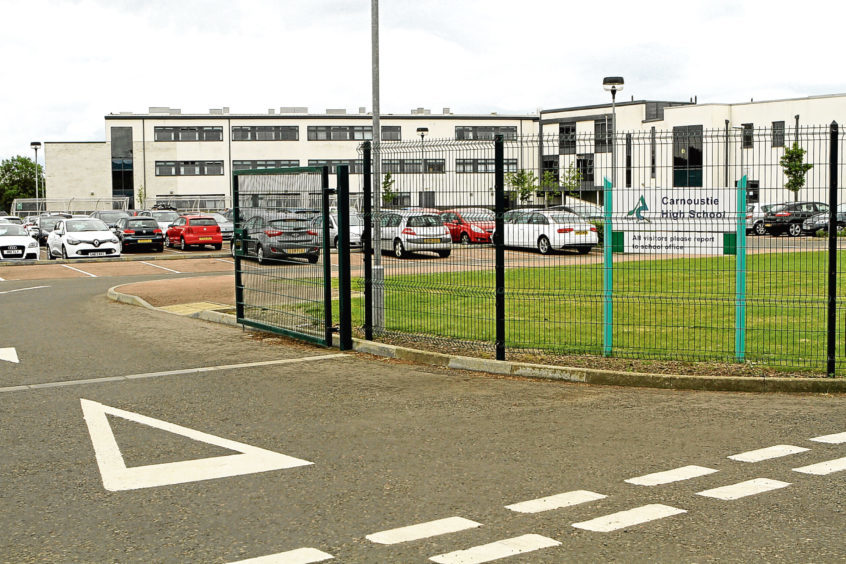 The petition demanded the school ends its arrangement with Mr Goss, accusing him of being against gay marriage.
Critics claim he was "homophobic" and has stated his opposition to the LGBTQ+ community "on multiple occasions".
Mr Goss, minister of Barry, which is linked with Carnoustie, has described the petition as a "tissue of lies" and said the allegations were "potentially actionable".
Mr Boyd said he was "surprised" Mr Goss is taking him to the watchdog.
He said he believes the situation could have been dealt with amicably and the complaint being filed "merely refuels the situation".
Mr Boyd said: "I am in my third term of office serving for Carnoustie and District and have never been taken to the ethical standards commission before so have had to take advice on what happens next and have been told to make no further comment."
Mr Boyd stated he will be attending Carnoustie High's awards ceremony at the church next month for "personal reasons" despite his stance against Mr Goss.
Mr Goss opened a formal protest over the Church of Scotland's move to back same-sex marriages among ministers in 2016.
He also gave an interview to BBC Scotland last year in which he stated "same-sex relationships are not what God has planned for us as human beings".
An Angus Council spokesman said: "We continue to support ongoing dialogue for those involved.
"Angus Council adheres to the Scottish Government's guidance for local authorities to provide religious education and religious observance, which includes the use of chaplains within our schools."