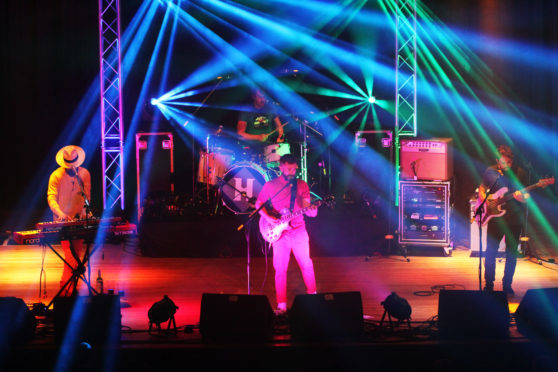 The Hoosiers kicked off a bumper weekend of live music at Montrose Town Hall on Friday night.
The indie favourites got the MoFest party started with a packed set featuring songs from their four studio albums.
Here we go…
The Hoosiers get this year's @MoFestofficial party started. pic.twitter.com/w4rrAAYenN

— Graeme Strachan (@C_GStrachan) May 25, 2018
Frontman Irwin Sparkes and the band joined a long list of artists to have played the festival including Bryan Adams, Madness, Jools Holland and the Beach Boys.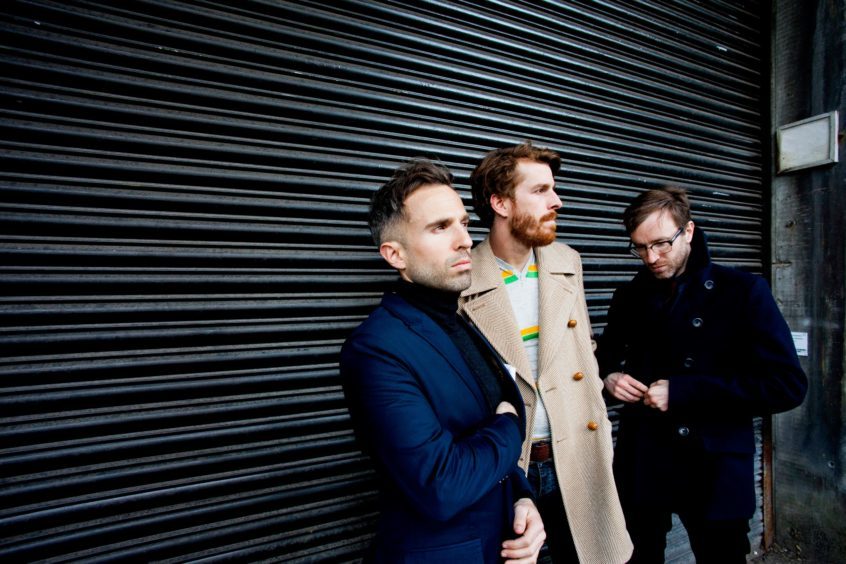 The band were on top form in front of an audience whose biggest cheers were reserved for hit singles Worried About Ray and Goodbye Mr A.
"Thank you for being here rather than anywhere else," said the charismatic frontman.
"You scrub up well."
Truth be told, this was a slick performance from a band who might no longer be chart regulars but are still producing quality music and certainly know how to put on a show.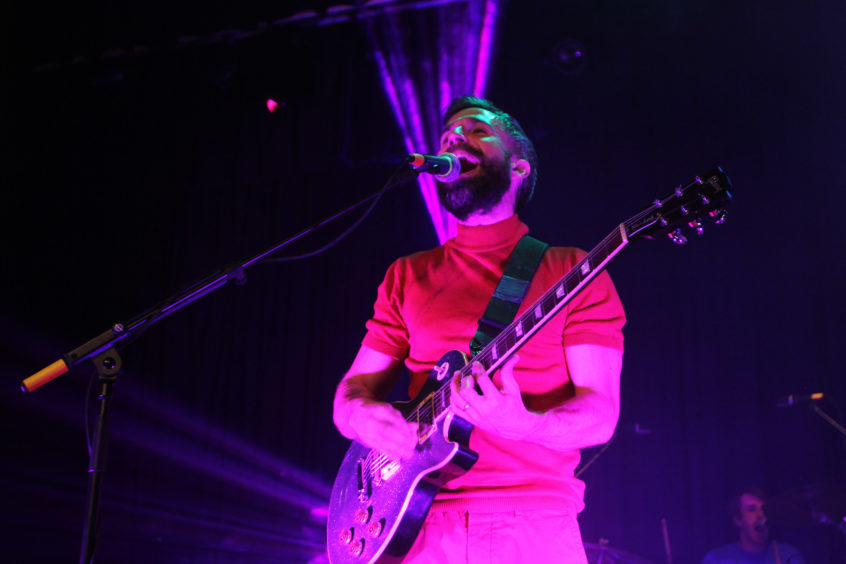 MoFest chairwoman Anne Jenkins said: "What a fantastic opening by The Hoosiers on Friday.
"They promised a great live set and boy did they deliver.
"I would like to personally thank the committee members who this year have faced some enormous challenges to organise the weekend.
"People don't see the work that goes into MoFest – the committee give up days and days of their time throughout the year and literal blood, sweat and tears to pull it off."
She thanked everyone who attended the Town Hall gig and said everyone was looking forward to Saturday and Sunday's free live music throughout the town.
Support at Friday's opening concert was provided by Montrose band Peyton Place.
They were returning to the MoFest stage having missed the last two festivals due to weddings and tours.
The boys opened the festival with a mix of old favourites and new songs from their long-awaited second album which is currently in development.
Among the highlights was a cover of Maniac from Flashdance and the bandsb breakthrough single Sherlock Holmes.
Formed in Indiana, the Hoosiers began attracting an audience with their tuneful, vintage-minded indie pop in 2007.
Their time spent in Indiana inspired the band's name, as a citizen of Indiana is colloquially called a Hoosier.
The band's first two singles 'Worried About Ray' and "Goodbye Mr A' peaked at number five and number four respectively.
Debut album 'The Trick to Life' topped the charts upon its release in October 2007 and eventually went double-platinum in the UK.