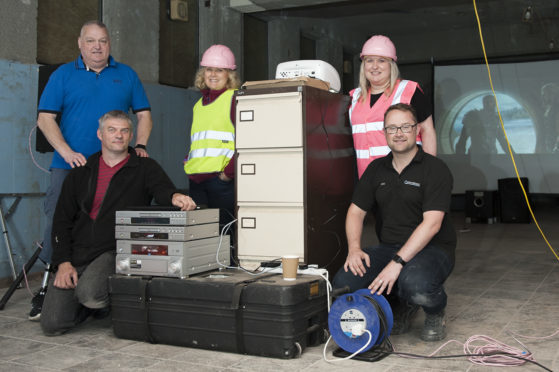 Willing volunteers have delivered hundreds of thousands of pounds worth of hard graft in the ambitious project to create a community cinema in Montrose.
In the latest event at the town's former swimming pool, dozens of helpers rolled up their sleeves at the weekend to continue the strip-out of the building, taking buoyed-up project leaders close to the end of the first stage of the £2.5 million plan.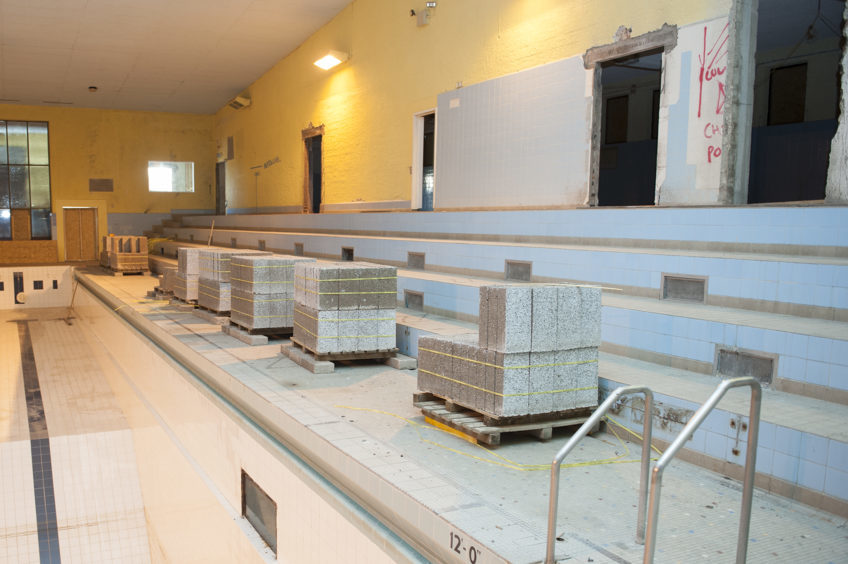 The Montrose Playhouse Project took ownership of the building last year after striking a £1 deal with Angus Council and aims to create an arts centre and three-screen digital cinema within the refurbished building.
The weekend was another chance for locals to take a hands-on approach in support of the project, and Montrose Playhouse chairman David Paton praised the turnout.
"We've a really good group of regulars and have had folk coming in two or three times a week over the past few months, but this was another public DIY SOS-type of event and it as a great response," said David.
"There are a lot of big items such as air handling equipment and other machinery in the building so it has taken quite a lot of time to get those out, but we are nearly there.
"A lot of stuff was also lying outside, so we took the chance to clear things up and overall I'd say we've had around 100 people helping the past few months, which is a fantastic effort from everyone.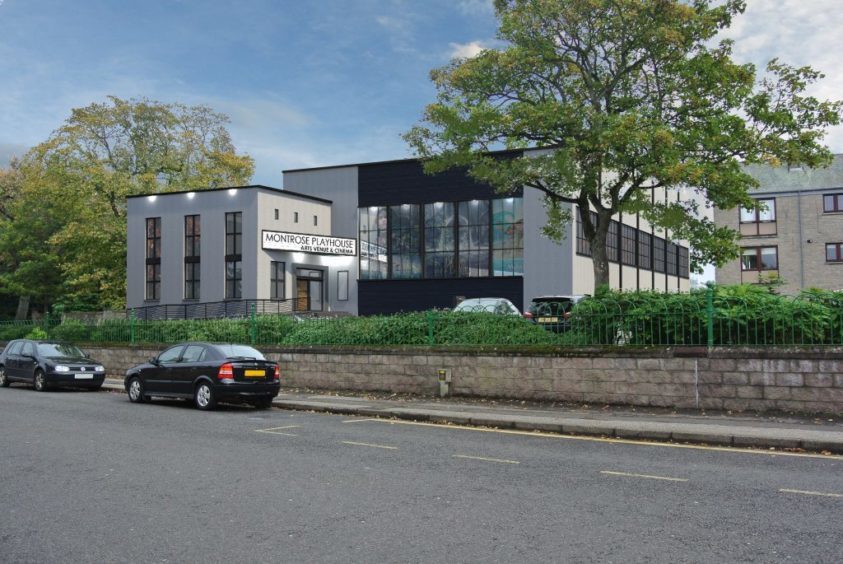 "It's very exciting to see the progress and I'd say we've saved around £300,000 in the work which has been done by volunteers, which is a huge sum."
David added: "I'd say we've 95% stripped the building out. Phase two is the fundraising to fill in the old pool with hopefully a steel frame and concrete lid and we also have some specialist stuff to do – we'll get someone in to take the old diving board down.
"We continue to fundraise for the capital project and have been in contact with quite a few big funders so a lot of work is also going on in that respect.
"The progress we've made is testament to the time and effort people have been willing to give to support the project and it is great for us to see that obviously the community want this to happen."
A mock driving test day, in which the Montrose Driving Instructors Association have agreed to hold the annual event in support of the project, is the next fundraiser.
The event takes place on Saturday June 30.