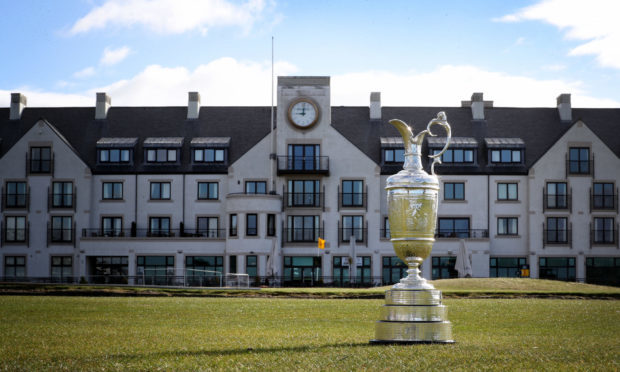 An Angus town is preparing to welcome golfing superstars and legions of fans as it gets ready to host one of the world's biggest sporting competitions.
The Open Championship will get under way at Carnoustie Golf Links on Sunday, July 15 and run until Sunday, July 22.
Golfing stars including Phil Mickelson, Rory McIlroy, Tiger Woods, Jordan Spieth, Justin Rose, Rickie Fowler and Dustin Johnson will tee off in Angus, with more than 185,000 spectators expected to flock to the area for the event.
And Mickelson is already said to have visited Carnoustie ahead of the Open.
The US golfer had hinted that he would visit Carnoustie for a practice round this week before the competition. He is due to tee-off in the Scottish Open in Gullane on Thursday.
One local said he had been spotted on the course on Wednesday morning.
There was also speculation that he was in Angus on social media.
Phil continues his busy week as he plays Carnoustie today, the site of the British Open.

— Phil Mickelson Tracker (@TrackingPhil) July 11, 2018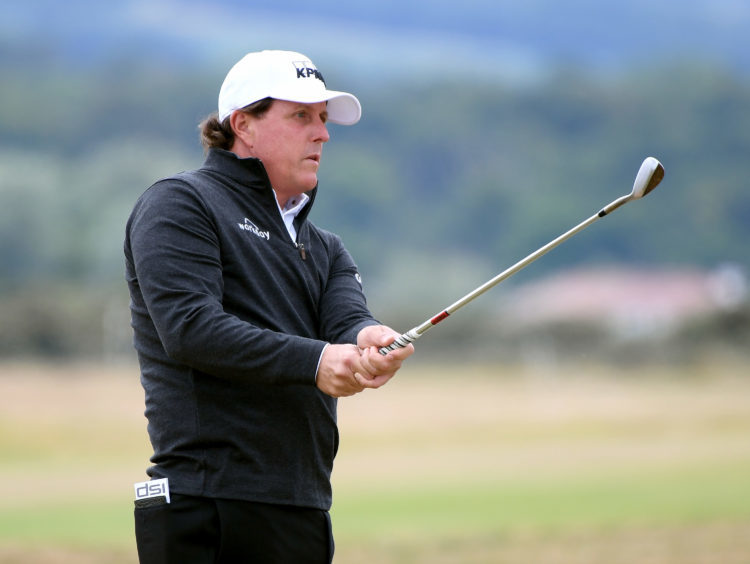 Q. Give us an idea what your schedule's going to be like when you get to Scotland?
PHIL MICKELSON: I'm going to go to Paris and play the Ryder Cup course, I'll go to Gullane and play a practice round there and Carnoustie in the next three days.

— Ron Mintz (@MintzGolf) July 9, 2018
Mickelson swerved questions yesterday at Gullane and isn't in the pro-am today. Day trip to Carnoustie or Golf National, one supposes.

— Steve Scott (@C_SScott) July 11, 2018
TEE TIME ALERT! ?️‍♂️?

Lefty tees it up tomorrow for R1 of the @ScottishOpen at 8:50 a.m. local time / 3:50 a.m. ET alongside @padraig_h & Kiradech Aphibarnrat. #LetsGoLefty ?? pic.twitter.com/N2iKkJbZWs

— KPMG Mickelson (@MickelsonHat) July 11, 2018
And Rickie Fowler has been checking out the course from afar using a simulator.
Dundee Airport said that the Open is also keeping the terminal busy, tweeting: "We are putting them away here at the airport as arrivals for  The Open begin to arrive."
We are putting?️‍♀️⛳️ them away here at the airport as arrivals for @TheOpen begin to arrive. #bestweeairport @carnoustiecntry #vipservice #sunnydundee ☀️ pic.twitter.com/nPUFEgNUKM

— Dundee Airport (@DNDAirport) July 10, 2018
Elsewhere golf fans and local businesses are among those getting excited ahead of the championship.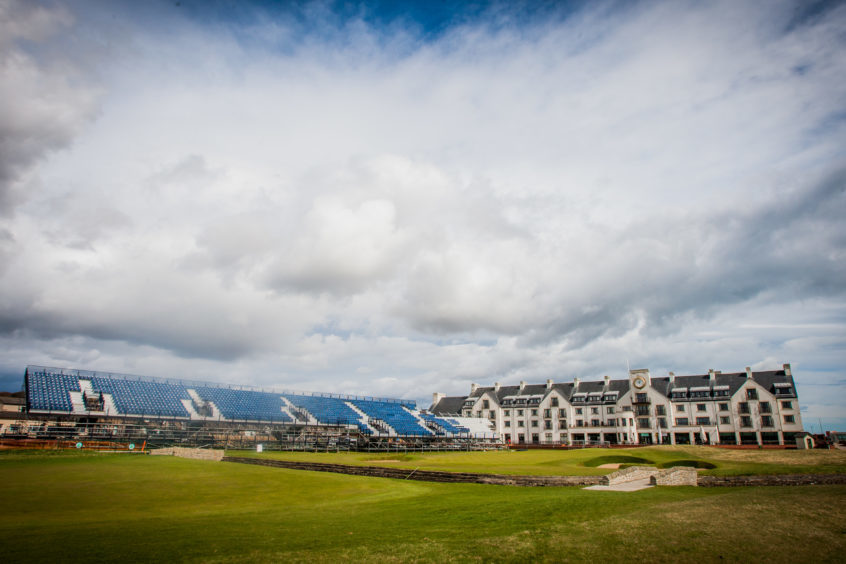 ?️4 DAYS TO GO ?️#TheOpen pic.twitter.com/iTZzNd54LS

— The Open (@TheOpen) July 11, 2018
A dramatic setting for a dramatic week. Are you ready? #TheOpen pic.twitter.com/6XVlRduc9M

— Carnoustie Golf Links (@carnoustiegolf) July 10, 2018
ICYMI: The big screens in the spectator village will be showing the following on Sunday 15th ?@Wimbledon Finals ?@FIFAWorldCup Final ⚽️

Tickets are still available online and at the gate https://t.co/7oSmdsicLJ ? pic.twitter.com/fVLZLKOWkJ

— The Open (@TheOpen) July 11, 2018
Sky Open Zone coming along nicely @carnoustiegolf #scotland #carnoustie #theopen #skysports #skyzone #openzone #staging #litedeck #scaffolding #trussing #astroturf #cladding #carpentry pic.twitter.com/kNqk1XmS0R

— Focus Media Scaffold (@FocusRigging) July 10, 2018
Just 4 DAYS until @TheOpen week begins ??️‍♂️ #TheOpen pic.twitter.com/r0aUgOp4aG

— Carnoustie Golf Links (@carnoustiegolf) July 11, 2018
Caledonian Sleeper welcomed some very special guests last night.

We were joined by Carnoustie Golf Club captain Bill Thompson and the US Open Championship trophy.

Attending The Open between 15th and 22nd of July? Travel in style with Caledonian Sleeper. pic.twitter.com/MHpY8mIanw

— Caledonian Sleeper (@CalSleeper) July 6, 2018
Carnoustie looking good ahead of The Open. Fairways browning up nicely and superb amphitheatre at the 18th. @TheOpen @carnoustiegolf pic.twitter.com/EMyTirDaoV

— Captain@RoyalBurgess (@CaptainRBGS) July 4, 2018
I can't wait for this! I live in #Carnoustie and the whole town is excited for #TheOpen

Hoping to meet a few of the players! Especially @TigerWoods & @McIlroyRory

— Paul Marshall ? (@Pmarshall7) July 10, 2018
Looking forward to a couple of strolls round Carnoustie next week watching the big cat @TigerWoods in action! #theopen ?️‍♂️?

— Malcolm Gardiner (@malcolmfg1) July 9, 2018
Buzzing. . Roll.. on.. Sunday. Then it's a full week's holiday at the Open carnoustie. Needing a deserved holiday. .

— pamela O'Reilly (@pamelaOReilly) July 11, 2018
We are SO EXCITED about @TheOpen now and are Red Carpet Ready! We have even made space on the wall for Class of 2018 signatures! #theOpen

— Titanic Pizza Co (@titanicpizza) July 7, 2018
@AngusCouncil
We're Open ready #TheOpen @BusinessAngus @Hellocarnoustie @ourcarnoustie #OpenReady #AskCarnoustie pic.twitter.com/DacMdtedOZ

— Angus Council (@AngusCouncil) July 8, 2018