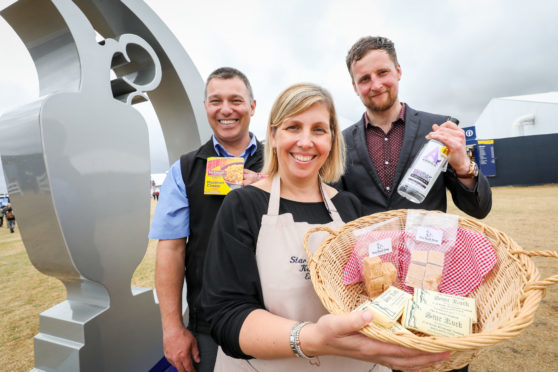 It is not just the world's best golf that is on display at The Open in Carnoustie.
Business Angus has seized the opportunity to showcase a feast of local food and drink experiences to an appreciative global audience.
Products on offer for Open visitors to sample include summer berries, Arbroath Smokies, Forfar Bridies and cheese.
A range of premium local gins and vodkas also tempted taste buds.
One of the exhibitors, Martin Goodfellow of local bakers Goodfellow's supplied Dundee Cake for the event and welcomed the upturn in business the Open had generated in their stores: "We've been delighted to have the opportunity to showcase our Dundee Cake at the Carnoustie Country sampling event.
"These sort of well attended, focused events are far more effective than generic advertising in helping to get the message out there that our region has some great food traditions to celebrate and some superb quality food and drink producers right on our doorstep.
"In addition to food sampling, we are one of the major bakery suppliers into hospitality at the event with our morning rolls and potato scones being singled out for quality for the discerning tastes of the huge number of visitors to The Open.
"I really think this gives the organisers a real edge for major events such as this where, instead of just sourcing from huge plant bakeries or shipping frozen bakery goods from the other end of the UK, they are able to supply fresh local produce to enhance visitors' experience of the event."
Another exhibitor, Andrew Spink of Arbroath based fish merchants Alex Spink and Sons Ltd, also welcomed the opportunity to take part in the event.
"The Open has been very good for the area, and it's buzzing," he said.
"I also think it's a great idea to use the event to showcase the food and drink the area has to offer to an international audience.
"I understand our smoked salmond went down particularly well with visitors."
Iain Stirling of Arbikie Distillery near Arbroath, whose range of gins and vodkas were well received, said: "As a long-standing Angus farming business we were delighted to have the opportunity to showcase our Arbikie family of 'Field-to-Bottle' spirits with Angus Council as Carnoustie Country to the global audience at the 147th Open Championship.
"It's great to see so many local, world-class Scottish food & drink businesses on the global stage."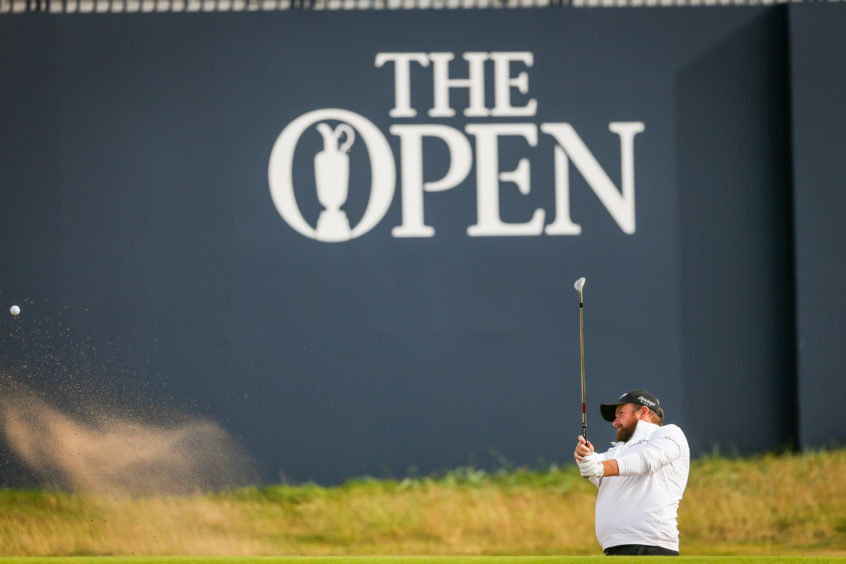 Margo Williamson, Angus Council Chief Executive said:"Our golf is wonderfully complemented by the quality of our local food and drink producers and service providers. Quite rightly, it has attracted an outstanding global reputation.
"The professionalism, standards and reputation of our food and drink industry has never been brighter. It attracts praise at home and abroad and, as consumers we enjoy a great range of high quality produce. We have a high profile food culture, supported by the food supply chain including consumers, restaurants, cafes and pubs, food producers and the farming sector."